Whiskeys have become more popular in recent years as more independent distilleries come online and sales for fine spirits increase. However, it could be tough to find something you like at a price point you can afford if you're on a budget.
So get reacquainted with an old favorite, or discover something new and keep more money in your wallet with these fine whiskeys under $40.
Get a protection plan on all your appliances
Did you know if your air conditioner stops working, your homeowner's insurance won't cover it? Same with plumbing, electrical issues, appliances, and more.
Whether or not you're a new homeowner, a home warranty from Choice Home Warranty could pick up the slack where insurance falls short and protect you against surprise expenses. If a covered system in your home breaks, you can call their hotline 24/7 to get it repaired.
For a limited time, you can get your first month free with a Single Payment home warranty plan.
SPONSORED
Maker's Mark Bourbon 101
One of the best names in whiskey is Maker's Mark, and you can get plenty of bottles from the label for under $40.
One of the best may be Maker's Mark Bourbon 101, which is distilled to have a bold taste while still being smooth enough to drink alone or add with some of your favorite mix-ins.
Giant Texas Bourbon Whiskey
It may have "giant" in the name, but this Texas whiskey doesn't come with a big price tag.
The Giant Texas Bourbon Whiskey may be suitable for beer drinkers and has notes of hops and oak to go along with a hoppy, spicy finish. Another great aspect of this whiskey is the price tag, as you may be able to find a bottle for under $25.
Coopers' Craft 100 Proof Barrel Reserve Kentucky Bourbon
One of the most well-known states for bourbon whiskey is Kentucky, and there are plenty of options from the area that won't disappoint.
Check out Coopers' Craft 100 Pf Barrel Reserve Kentucky Bourbon, which has notes of vanilla, pear, and cinnamon, along with a clean finish that bourbon lovers will enjoy.
---
SPONSORED
Stop overpaying when you shop online
Shopping online has its perks. It's super convenient, but it can be time consuming to find the best deals. Instead of hunting for coupon codes (that don't always work!) and opening tons of browser tabs comparing prices, you can try Capital One Shopping.
Capital One Shopping makes saving money effortless. Just add the browser extension and when you check out, it'll scour the internet for coupon codes to help you save cash. And before you check out at 25+ major retailers, Capital One Shopping will notify you with a friendly pop-up if the item you're buying is available cheaper somewhere else.
Capital One Shopping is free to use and won't show you ads. Add it today and stop overpaying! 1
Puncher's Chance Kentucky Straight Bourbon
The dark bottle of Puncher's Chance Kentucky Straight Bourbon could be inviting for drinkers who want some hints of dark chocolate and caramel in their bourbon.
Puncher's Chance Kentucky Straight Bourbon also includes notes of vanilla, orange, spices, and maple.
Woodinville Straight Bourbon Whiskey
Whiskey in a bottle of Woodinville Straight Bourbon Whiskey is aged more than five years to give it a rich flavor for bourbon fans.
Woodinville also distills, ages, and bottles its whiskey in Washington state, giving drinkers a chance to try a bottle that doesn't come from a typical whiskey or bourbon state.
Hotel Tango Kentucky Straight Bourbon
Kentucky is represented again among bottles under $40 with the Hotel Tango Kentucky Straight Bourbon.
The bottle has hints of butterscotch and concentrated vanilla bean. Sip it on its own or use it as a great mix-in for a wide variety of cocktails.
High West American Prairie Bourbon
Head to Utah for this High West American Prairie Bourbon, a blend of bourbons aged from two to 13 years.
The mix creates an aromatic whiskey that includes hints of honey nougat, sweet cornbread, and a little caramel apple, along with a typical vanilla taste.
Jack Daniels Bonded Tennessee Whiskey
Jack Daniels is a well-known name in the whiskey business, and the retailer has plenty of options at different price points to choose from.
The Jack Daniels Bonded Tennessee Whiskey will get you under the $40 mark if you're looking for an affordable whiskey with notes of caramel and spices and a lingering finish.
Yellowstone Select Bourbon
Yellowstone has a long history as a whiskey distiller since the 1870s, and Yellowstone Select Bourbon celebrates the company's long heritage.
Check out this select bourbon with hints of sweet, spicy, and smoky bourbon in one bottle that is sure to make bourbon fans appreciate the history of the drink.
---
SPONSORED
Earn 2% cash rewards at grocery stores and Costco
The Wells Fargo Active Cash ® Card (Rates and fees) is a powerful rewards card that allows you to earn unlimited 2% cash rewards on purchases — including on groceries, even at warehouse stores like Costco.

New cardholders can also earn a one-time cash rewards bonus — $200 cash rewards bonus after spending $500 in purchases in the first 3 months!
If you're looking for a powerful rewards card that offers an extended intro APR period, look no further, the Wells Fargo Active Cash ® Card checks that box too!
This card also offers an intro APR of 0% for 15 months from account opening on purchases and qualifying balance transfers (then 20.24%, 25.24%, or 29.99% Variable). Which is great for someone who wants a break from high interest rates, while still earning rewards.
The best part? There's no annual fee .
Click here to apply for the Wells Fargo Active Cash ® Card now.
Dragon's Milk Beer Barrel Bourbon
Check out a bourbon from Michigan that connects the state's craft brew industry with whiskey.
Dragon's Milk Beer Barrel Bourbon is aged in Dragon's Milk Stout barrels to give it hoppy notes, along with a hint of ginger at the finish.
A bottle of Dragon's Milk Beer Barrel Bourbon is near the $40 mark, so this may be a bottle you can splurge on a bit without breaking your budget.
Bradshaw Bourbon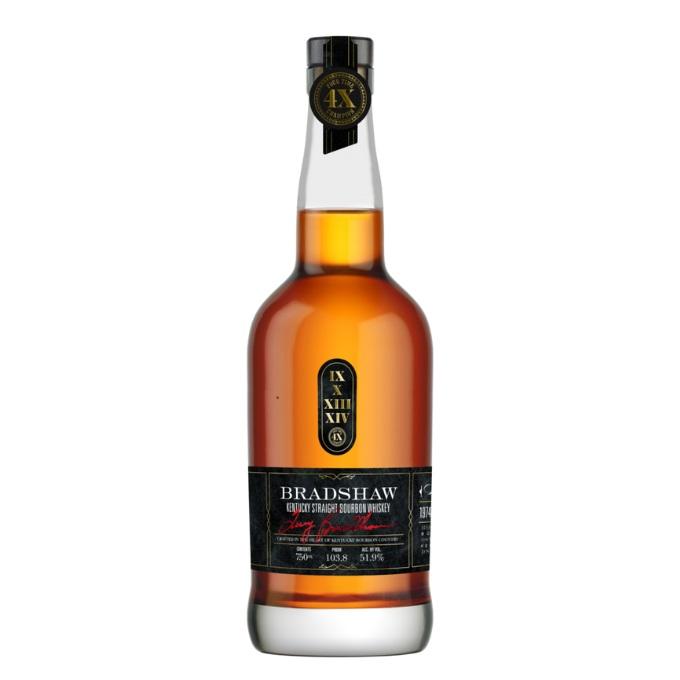 It makes sense for NFL Hall of Famer Terry Bradshaw to put his name on his whiskey, and this bourbon is no exception.
The bourbon has notes of vanilla, toffee, butterscotch, and cinnamon for a unique bottle that could be the perfect addition to a football party on Sunday.
Old Bardstown Estate 101 Proof
The bourbon from Kentucky has been double-distilled and aged for 10 years before being bottled and added to your shelf.
Check out the Old Bardstown Estate 101 Proof if you want a complex bourbon with hints of corn, vanilla, and oak for a sophisticated finish.
Remus Bourbon Whiskey
The bourbon whiskey comes from one of Kentucky's northern neighbors in Indiana for a small-batch bottle with hints of vanilla and cinnamon.
Remus Bourbon Whiskey could be good on its own, or you can use it as a mix-in for cocktails, particularly a good Old Fashioned for a nightcap.
Town Branch Bourbon
Town Branch has a long tradition of bourbon in Kentucky and is part of the state's bourbon trail with a stop at its Lexington location.
Check out a bottle of the Town Branch Bourbon, showcasing flavors of caramel, toffee, brown sugar, and cherry in a bottle under $40.
Bottom line
Whiskey can be a great option if you want a whiskey to sip or to add to your favorite cocktails, and you don't have to bust your wallet to get a good bottle.
When shopping for a bottle, consider liquor specialty stores and places where you may not expect to find affordable and unique whiskey options.
For example, one smart shopping hack is to check bulk retailers like Costco for name-brand liquor since it will likely be cheaper than the liquor stores you frequent.
Lucrative, Flat-Rate Cash Rewards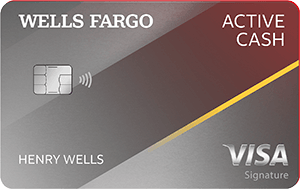 5.0
FinanceBuzz writers and editors score cards based on a number of objective features as well as our expert editorial assessment. Our partners do not influence how we rate products.
Current Offer
$200 cash rewards bonus after spending $500 in purchases in the first 3 months
Rewards Rate
Earn 2% cash rewards on purchases