Spending less is one of the first tips experts recommend if you're learning how to manage your money. Using coupon websites can help you cut costs without living a totally austere life.
Capital One Shopping offers the best coupon website experience, working seamlessly in the background to help you find coupons and earn rewards while online shopping.
We'll share 15 other top coupon sites to save you the most money too.
Key takeaways
Capital One Shopping offers the best blend of discount codes and rewards to help you maximize your savings.1
Look for coupon sites curated by humans. Automated coupon-clipping websites can often feature expired or non-functional coupon codes.
Be careful if you find some really cheap deals. They may tempt you into spending money on things you don't really want or need.
The 16 best coupon websites to save you the most money
Capital One Shopping
Honey
Swagbucks
Ibotta
Coupons.com
Groupon
RetailMeNot
Slickdeals
Hip2Save
Rakuten
Savings.com
The Krazy Coupon Lady
Brad's Deals
Deal News
CouponCabin
Amazon Coupons
Capital One Shopping
You might know Capital One banking, but did you know it also offers one of the best coupon websites? You don't even need to be a current Capital One customer; it's free for anyone to use.
Capital One Shopping is one of the newer browser-based coupon apps, working passively in the background until it identifies ways to help you save with over 30,000 online merchants. It offers browser extensions for Google Chrome, Mozilla Firefox, Microsoft Edge, and Safari and has mobile apps for iOS and Android.
If Capital One Shopping finds any coupon codes or cheaper options scattered among the sands of the internet, it'll display a pop-up window to notify you. You can then click through to the cheaper website or allow the app to test the codes for you during the checkout process. It also offers Capital One Shopping Credits as a reward that you can redeem for various gift cards.
Read our full Capital One Shopping review
2. Honey
Honey is another free extension with features to save you money like automatic coupon code searches and price drop notifications. Rather than offering shopping credits, which can be redeemed for a wide range of merchant gift certificates, it offers PayPal Rewards, so you can redeem points for PayPal cash.
Honey may also provide "Exclusive Offers," a higher percentage of PayPal Rewards on certain items it detects you're interested in but are rarely on sale.
3. Swagbucks
Swagbucks is frequently listed as one of the best side hustles, but it's also one of the best coupon websites. It's available across multiple platforms: as a browser app, mobile app, and as a standalone website. In addition to coupons that Swagbucks identifies in the browser app as you shop around the internet, you can also earn "Swagbucks," which you can redeem for gift cards with popular retailers.
There are numerous ways to earn Swagbucks, including completing games, small tasks, and surveys, but it's a tedious process. For example, you may spend an hour answering the same demographic questions for 20 different surveys before you actually qualify for one offering a small pot of Swagbucks. It won't replace your day job, but it's not a bad way to earn extra cash while watching TV.
4. Ibotta
Ibotta began as a mobile app offering rebates for purchases you make at the grocery store, which is still its main use. But it's also branched out to offer other coupons and savings through a free browser-based app.
To use Ibotta, you'll need to select which rebate coupons you're interested in and then scan your receipt after you make your purchases. It's a good way to earn extra cash back on in-store grocery purchases. However, it's still important to compare prices because the generic items may be cheaper than the name-brand options, even with the Ibotta coupon.
5. Coupons.com
If you remember clipping coupons from the newspaper, that's essentially how Coupons.com works. It does offer online coupon codes for the digitally-inclined, but most people use it to print coupons from home that you can use directly at the cash register in-store.
Coupons.com publishes 15,000 new printable coupons each month so there are plenty of options to choose from, but it does mean you may burn through more printer ink and paper than usual.
6. Groupon
Groupon won't help you lower your grocery bill per se, but if you're looking for a fun and affordable date night, this is one of the best coupon websites available. It works with local businesses to offer vouchers for experiences and services.
That does require you to make a purchase in advance, however, and with a limited three-day window for returning your voucher, it's best to wait to buy until you're sure you'll be doing that activity.
7. RetailMeNot
RetailMeNot is another free browser-based app. It displays a pop-up if it identifies a possible coupon code while you're checking out or if it's a website that supports cash back.
If you prefer to use Venmo, it's a good option over apps like Capital One Shopping or Honey, which don't offer this payout option.
8. Slickdeals
Lots of coupon websites have limited usefulness once you factor in expired coupon codes. Slickdeals helps you identify coupon codes, but it does so through an active community of people who vote on how useful a particular coupon is, so you're less likely to find dead coupons.
It also offers a cash-back program, but this leads to one of the main complaints users have: lots of spam promotions.
9. Hip2Save
Hip2Save grew out of a frugal living blog, which was started by Collin Morgan in 2008. It's since grown into a fully-curated website for deal seekers, showing current coupons, rebates, and savings options for popular retail items.
Of particular note, it offers a text messaging service where you can get instant updates on the best limited-time offers so you don't miss out. Aside from bringing other deals to your attention, it doesn't offer any rewards programs or other savings options like other coupon websites.
10. Rakuten
Rakuten offers coupons, but most people use it for its cash-back program, which is available at 3,500+ stores. The only catch is you have to click on a Rakuten-specific affiliate link before you start shopping with each online retailer so that the purchase counts toward your cash back balance. Your rewards are mailed out as a "Big Fat Check" every three months.
You can even use Rakuten for in-store purchases if you link your credit card and create a shopping trip in advance.
11. Savings.com
Savings.com offers print coupons in the same vein as Coupons.com. Along with print coupons, it also offers digital coupons and flags your attention to limited-time sales too.
Savings.com also has a rewards program with automatic payouts once a month if you've accrued a cash-back balance of $5 or more.
12. The Krazy Coupon Lady
Like Hip2Save, Krazy Coupon Lady also began as a blog. It's since expanded to a fully-staffed deals saving website with coupons and offers personally tested by its team members. It's one of the best coupon websites for putting your savings into context; for example, you can get savings guides for certain stores, product categories, or for savings strategies in general.
13. Brad's Deals
Brad's Deals operates similarly to other blogger-based coupon websites. It provides a hand-curated list of coupon codes that you can use to save money online.
Beyond that, it doesn't have anything overly distinguishing from other coupon websites, besides the possibility for casting a wider net. It does offer handy guides for members of certain groups that commonly receive discounts, however, such as students, military members, or teachers.
14. DealNews
Deal News is older than most of the other coupon websites on this list, having launched in 1997. It's another savings-aggregator site that works by having its experts vet deals and bring the best ones to your attention, chiefly via a series of newsletter subscriptions you can sign up for.
You can sign up for daily emails, for example, or special alerts for occasional big savings.
15. CouponCabin
Real people vet each of the coupon codes that appear on CouponCabin's website, but it goes above and beyond most other coupon websites. If you happen to find a coupon code that doesn't work, you can notify the CouponCabin team and receive a $25 gift certificate to restaurants.com.
It also has a cashback program of undetermined value with several redemption payout options: check, Venmo, PayPal, etc.
16. Amazon Coupons
Amazon isn't the first thing that comes to many people's minds when thinking of coupon websites, but the mega-retailer does indeed operate a simple coupon program. However, its coupons may only be used on Amazon.com.
You can search for available savings on its coupons page directly, or just keep a close eye out for coupon savings as you shop on Amazon. If available, you'll see a small checkbox to apply a coupon to your purchase on the product page before you add it to your cart. The savings will then be applied when you check out.
How to choose the best coupon websites to save you the most money
Sometimes it seems like there are as many coupon websites as there are actual coupons themselves (and many of them are redundant). Each coupon website has its own way of organizing available coupons, so it may just be a matter of finding one that you like using the most.
Many savings pros recommend signing up for multiple coupon websites. This can make for a lot of spam if you also sign up for the concurrent mailing list, but it does allow you to make sure all of your bases are covered. If you're looking for a good deal on a new TV, for example, checking multiple coupon websites allows you to be sure you've found the real best deal, not just the best-advertised one on a particular coupon website.
You should also be clear on your goals for using coupons. Some people are only looking for how to save money — in which case you may want to avoid coupon websites that flash a lot of deals in front of your face, since this may tempt you into overspending. It's also a good idea to look for coupon websites that offer deals on things you already buy rather than expensive name-brand items you may not have purchased if not for a coupon offering a slight discount.
If you're just looking to try new things at a reduced price, then deal-seeking websites may be your best friend. Groupon lets you try new activities and adventures that you may never have considered if not for a lower price. Clipping coupons for name-brand items also lets you try out more brands to find products to buy again and again.
FAQs
What is the most reliable coupon site?
CouponCabin is the most reliable coupon website because it'll send you a $25 gift card if you find any non-functional coupon codes. Community-based coupon websites (like Slickdeals or curated coupon websites) featuring lists chosen by editors (such as Krazy Coupon Lady or Hip2Save) are also more reliable because real people vet each coupon code.
When is the best time to use these coupon sites?
Many retailers release new coupons during the first part of the week or the beginning of the month, making these especially good times to visit coupon websites. Holidays can also be good times to shop for deals as well.
Do you have to subscribe to a coupon site to get coupons?
It depends on the website. Most coupon websites don't require you to sign up to use their coupons, but you can sign up for an email list to stay up-to-date on current offers. Coupon websites with cashback rewards, like Rakuten or Swagbucks, generally do require you to sign up so that you can receive your earnings.
Best coupon websites: Bottom line
Capital One Shopping is the best overall coupon website due to its ease of use and rewards. Groupon offers the most unique coupons by partnering with local businesses around the country. Aside from that, most coupon websites generally work the same — with a few minor distinctions — making it worth your time to sign up for several so you can compare your savings options.
Methodology
The websites we chose for our best coupon websites may be current or past FinanceBuzz partners. We did not review all companies in the market. When evaluating these websites, we considered factors such as coupon code availability, ease of use, retailers covered, and more.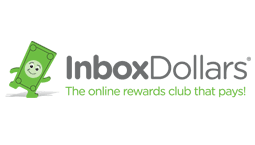 Inbox Dollars Benefits
Get a $5 bonus when you register with your email
You could earn money by taking surveys or making online searches
Over $80 million paid to members so far - how much can you earn?