Desert cities can be great places to retire if you're looking for a place with dry weather and low humidity. Or maybe you like being outside in a warm desert climate during the winter months.
So, if you're planning for retirement, check out these desert oases that let you bask in the golden rays all day during your golden years.
Lake Havasu City, Arizona
Lake Havasu City in the Sonoran Desert may be a great option if you like both sunshine and water. Retirees will find plenty of opportunities for fishing and boating in this city.
Las Cruces, New Mexico
Las Cruces — located along the Rio Grande River in New Mexico — could be a great oasis for retirees.
The city in the Chihuahuan Desert has some of the best health care in the state and an affordable cost of living. According to Redfin, homes in the area sold for a median home price of $285,000 in June, which is below the national median price of $425,674.
Las Vegas, Nevada
Do you want to live it up and enjoy late nights and plenty of activities when you're retired? Perhaps you should move to a big city with plenty of nightlife.
Las Vegas has much to offer in terms of entertainment and dining out. But the cost of living in the area may be on the pricier side, so factor in living expenses and entertainment costs if you decide to retire there.
Phoenix, Arizona
Phoenix is another big city that has become appealing to retirees, especially those on the West Coast.
Redfin says that many of Phoenix's new transplants are moving there from Seattle, Los Angeles, or San Francisco. Retirees from Midwest cities such as Chicago and Minneapolis are also represented.
Just know that the median home price in Phoenix was $440,000 in June, slightly higher than the national average for a home.
Palm Springs, California
Palm Springs could be a great West Coast destination for those who want to live in the desert.
Like other desert cities, the days can be hot, but there is no humidity. That can make a difference when enjoying outdoor activities such as golf, hiking, or tennis.
However, it's important to factor in the area's housing cost. The median sale price for a home in Palm Springs was $600,000 in June, much higher than the median price in the U.S.
Mesquite, Nevada
If you're looking for a small-town feel in the desert, consider a move to Mesquite.
The town, which sits along the Nevada-Arizona border, is home to about 22,000 residents. And 42% of the population is 65 or older, giving you plenty of opportunities to be with other retirees.
St. George, Utah
You can enjoy the great outdoors if you retire in St. George.
The city is close to Red Cliffs National Conservation Area and Zion National Park, so there are plenty of outdoor options for enjoying the natural beauty in the area. You can also fish and golf there.
Santa Fe, New Mexico
Santa Fe is northeast of Albuquerque in the Sangre de Cristo foothills, and is a beautiful spot to retire if you enjoy art.
Museum Hill has plenty of art collections to wander through when you want to get out of the desert heat.
Sedona, Arizona
Sedona could be another great Arizona option for enjoying warm desert air and outdoor activities while viewing beautiful desert landscapes.
But it also can be pricey, so you'll need to factor housing costs into your estimated retirement budget. The median sale price for a home in Sedona was $862,500 in June.
Grand Junction, Colorado
Grand Junction is located in Colorado's western Rockies. Here, you'll find warm weather, dry heat in the summer, and snow in the winter.
The area has plenty of hiking and biking trails, making it a great place to retire if you plan to be active and enjoy the outdoors in retirement.
Boulder City, Nevada
If you want to enjoy some of the nightlife of Las Vegas without living there, Boulder City may be a good alternative.
The city is about 25 miles south of Las Vegas. That makes it close enough that you can still drive in while also being out in the desert if you want to enjoy nature and outdoor activities.
Moab, Utah
Eastern Utah is home to Moab, which is near Arches National Park. The park gets visitors from around the world who come to see the unique landscapes and rock formations. 
Reservations are required to enter the park during peak season, but living there may allow you to visit during calmer months and give you a better feel for the park without the crowds.
Flagstaff, Arizona
Another popular destination for retirees in Arizona is Flagstaff, which is surrounded by deserts and mountains. Expect warm temperatures in the summer, with the potential for mountain snow for those who enjoy winter activities.
Be aware that housing costs could be a factor, as the median sale price for homes in the city was $652,000 in June, above the national average.
Marfa, Texas
If you're looking for a small-town feel in Texas, consider Marfa as a retirement option.
The town is located in the Big Bend region of western Texas, giving you beautiful, open views of the desert in the area.
Joshua Tree, California
Joshua Tree is located near Joshua Tree National Park, giving you access to gorgeous desert landscapes. But remember to take plenty of water with you if you plan to hike or enjoy the outdoors during the summer months of your retirement.
The city is less than one hour from Palm Springs, so you can enjoy golfing and other activities.
Bottom line
Now might be a good time to start thinking about where you want to retire. As you boost your bank account and dream of saying goodbye to work, don't forget to plan where you want to spend your golden years.
If you love a desert climate, the cities on this list provide plenty of places to enjoy a retirement filled with warm summer days and cool nights.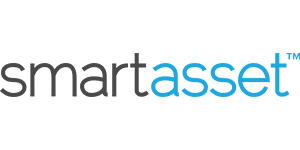 Smart Asset Benefits
Get matched with fiduciary financial advisors
Advisors are vetted and certified fiduciaries
Take the mystery out of retirement planning
Their matching tool is free
Paid Non-Client Promotion