A huge amount of Americans are impacted every day by some sort of anxiety disorder.
In fact, the National Institute of Mental Health says an estimated 31.1% of adults have experienced an anxiety disorder at some point in their lives and more than 19% have experienced it in the past year.
Those disorders — which rear their ugly head both psychologically and physically — can severely impact your job performance, school work, and relationships. Luckily, your employment doesn't need to be a cause of the anxiety in your life.
Here are the 15 best jobs for people with anxiety so you can earn more money while keeping your anxiety at bay.
Editor's note: Salary data from the Bureau of Labor Statistics.
Accountant
Median annual salary: $77,250
If you have a head for numbers, you may want to look into an accounting job. Accountants play a crucial role in financial management for businesses and individuals.
They prepare and analyze financial records, find smart ways to save money in their business, identify opportunities for growth, and flag potential risks.
Most accountants work in an office, but there are also plenty who do the job remotely. Working in a small team or alone is common as well. Just be aware that things can get hectic around tax time.
Computer programmer
Median annual salary: $93,000
Being a computer programmer demands a lot of technical mastery, but it is not a customer-facing career, and you're more likely to work from home than other professions.
Computer programmers write, modify, and test code that enables software and applications to operate effectively.
Dog trainer
Median annual salary: $31,280
Pets have been proven to give a huge boost to our mental health. They help alleviate stress, give us a sense of purpose, and help us feel more social.
Becoming a dog trainer is an excellent option for animal lovers. Trainers teach skills, tricks, and manners. Training should be fun for the dog, incorporating games and positive reinforcement. Trainers can work independently or for schools, kennels, or organizations.
Fitness trainer
Median annual salary: $40,700
Physical activity is beneficial for managing anxiety and maintaining mental well-being. If you have a passion for fitness, you may find fulfillment as a trainer.
Fitness trainers lead, guide, and inspire individuals or groups in various exercises, including cardiovascular workouts, strength training, and stretching. They help people across a broad spectrum of ages and skill levels.
Florist
Median annual salary: $29,880
Barring any bad allergies, it is hard to think of a more compact form of calming beauty than a flower. Floral designers, also known as florists, create stunning displays using live, dried, and silk flowers and greenery.
They are a kind of plant caretaker with deep knowledge of different flower types, their properties, and seasonal availability. They recommend suitable designs, select appropriate containers, and offer care instructions to customers.
Graphic designer
Median annual salary: $50,710
Graphic design is one of the most creativity-driven careers out there. Graphic designers merge art and technology to craft visual masterpieces with a purpose. They artistically communicate ideas and messages while maintaining aesthetic appeal.
Their work spans from designing websites for small local businesses to creating captivating visuals for high-profile advertising campaigns.
This type of creative job might even be a help to managing your anxiety.
Groundskeeper
Median annual salary: $35,460
Groundskeeping is an excellent option for people who enjoy working outdoors. Landscapers maintain and enhance outdoor spaces by caring for plants, trees, and shrubs.
That can involve mowing, pruning, and planting to ensure the vegetation remains appealing, organized, and safe.
Grounds maintenance workers do not usually need a formal education and get training on the job, but some states may require licensing for those who use pesticides and fertilizers.
Interior designer
Median annual salary: $60,340
Interior designers have a combination of talents that meshes creativity with functionality for indoor spaces.
They assess spatial needs and choose essential elements like colors, lighting, and materials, while also making sure the area is safe and up to code.
While traditionally office-based, technological advancements have enabled designers to utilize software for creating digital mockups instead of relying on drafting tables.
Pro tip: You'll want to learn the profession from someone who actually does it. You don't want to throw money away on an expensive educational program or course if you're going to go out on your own.
Lab tech
Median annual salary: $57,800
Lab tech jobs could be a good fit for people who like working methodically. The career focuses on conducting laboratory tests to aid in disease diagnosis, treatment, and prevention.
There are a couple of professions under the broader umbrella of performing lab work. Technologists, for example, perform more complex tests and procedures while a technician's task might be more routine.
Librarian
Median annual salary: $61,190
This is for lovers of knowledge, and we all know the stereotype of librarians shushing people who speak too loudly.
The specifics of a librarian's job can change depending on where they're working, but the job focuses on helping people find information and conduct research.
Librarians can work in environments like colleges, museums, and of course public libraries.
Massage therapist
Median annual salary: $46,910
Massages are all about relaxing, which one might consider to be the polar opposite of living with anxiety. Massage therapists help others get there, but it might be a relaxing career in its own right.
As a massage therapist, you can create a soothing environment and work on your own terms.
To become licensed, you will need a certificate, which can be obtained through online courses like those offered by the U.S. Career Institute.
Plumber
Median annual salary: $59,880
Plumbers are essential for maintaining water systems in buildings. As the people who install and repair pipes, ensuring proper water flow and functioning fixtures, they will always be able to find a job.
It also tends to be a solo affair, when completing most jobs. This career often does not have coworkers in the traditional sense and clients do not really hang around in their workspace to chat.
Psychologist
Median annual salary: $81,040
Psychologists enjoy a high degree of independence in their careers, often working alone in research, client consultation, or patient counseling.
However, this profession demands extensive education. They typically need a doctoral degree in psychology, though a master's degree may be sufficient and training. Specific requirements, like licensing, can vary between states.
Software developer
Median annual salary: $109,020
Software developers design computer programs and applications. That could mean making anything from a new video game to a mission-critical piece of software for a company.
Collaboration is a common aspect of software development, but there are opportunities for remote work to make it more manageable for someone with social anxiety.
In certain cases, a master's degree may be required, although a bachelor's degree in computer and information technology is typically the minimum educational requirement.
Writer
Median annual salary: $69,510
A writer's life is often portrayed as romantic — even within their own narratives. The real-world role spans practically all industries and a degree may not even be required.
Succeeding as an author or novelist can depend on a variety of factors, including public demand and the decisions of agents, publishers, or those who financially support your work. It can be an unpredictable career, but also a wildly fulfilling one.
Bottom line
Anxiety disorders can have a significant impact on any of us, but there are a host of career options that can be well-suited for people living with them to make your life a little bit more manageable.
These jobs provide opportunities for people to work in a supportive environment, manage their anxiety, and pursue fulfilling careers.
The most important factor is finding the right job for you, though. Finding one that benefits your mental health as well as boosting your bank account can greatly improve some of your anxiety.

Join AARP and Double Your Number of Interviews Within 60 Days
Learn More
Earn Great Pay Working From Home
Free 3-class intro teaches you how to launch a bookkeeping business
Access the training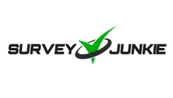 Earn Cash Taking Surveys
Join a community of 20M+ lifetime members who have been paid $76 million to date.
Sign up today