In a world of co-workers who can't make meetings before 10 a.m., it feels like a world built for night owls. But while they're in bed dreaming of yesterday's late-night tapas, you're full of vigor.
Joke's on them; you're ready to hustle and grind while everyone else is hitting snooze, and plenty of high-quality side hustles are built for morning people like you.
Check out these 10 fun side hustles built for early birds.
Morning barista
The blurry-eye masses need a jolt before heading to the office.
And though pay varies by location, their highest-paid heroes — Starbucks baristas — earn $22 per hour, according to Indeed.
They can also receive legendary benefits. Starbucks has long offered health, vision, and dental insurance, plus PTO and other generous benefits – even for eligible part-time employees.
Work hours for baristas start in the early morning, and you may be able to land 4-hour shifts. This means you could gig as a mocha maestro in the mornings before dashing to your 9-to-5 job.
In addition to the great benefits and early-bird hours, you can build great relationships with regulars, earn tips, and start off your day with a free Starbucks coffee.
Dog walker
If you prefer dogs to humans, dog walking is the perfect side hustle. While most of the world is sleeping, you can get paid to watch the sunrise and exercise with a friend.
Dog walker Charlie Lee of Garden Grove, California, has gigged for Rover for over a year. Lee started walking for Rover full-time when he was in-between jobs and currently gigs part-time through the app.
Lee praises this hustle as a great source of supplemental or full-time income. It took him about a month to build up testimonials and repeat customers, which is when business picked up.
"It's definitely a great early morning side hustle for early birds," said Lee. His morning dog walks, before his 9-to-5 job, start as early as 6 a.m.
He charges $25 per walk or visit, with either service lasting 30 minutes. After Rover takes its cut, Mr. Lee earns $40 per hour. If you charged similar rates, you could pocket an extra $400 a week for just 10 hours of work.
Newspaper delivery person
Slinging newspapers is the ultimate early-morning gig. And the big bucks you could make now as a delivery driver bear little resemblance to the meager pay of bicycling paperboys from yesteryear.
Yes, circulation numbers have dwindled, but plenty of people still get their news in print. And many national and local outlets offer paper delivery in metro areas across the country.
Pay rates vary by region, but in the Minneapolis-St. Paul metro area, drivers can earn between $1,000 and $2,500 a month for morning routes.
Shifts can start anywhere from 1 a.m. to 5 a.m., and it commonly takes 3 to 5 hours to complete a delivery route.
Blogger
Blogging in the wee hours of the morning is an excellent side gig if you enjoy writing.
While TikTok and Instagram provide most of the headlines these days, blogs are still a big deal. The digital word is how many consumers learn about new products and services.
The trick to making money with your blog — through sponsors, ads, and affiliate links — is to find a profitable blog niche to write about. Writing about fashion, beauty, money, food, or pets are just a handful of the many lucrative topics to choose from.
And while you could blog at any time of day, if you're an early morning person, your best writing will flow during those hours and reach people throughout the day.
Virtual English teacher
Teaching English as a second language (ESL) is a fantastic early morning gig. When it's 5 a.m. in Boston, it's 11 a.m. in Warsaw, Poland — peak classroom hours.
Virtual learning has skyrocketed, and teaching English is a natural fit. It seamlessly connects language learners around the globe with native speakers.
Rates vary considerably based on experience and qualifications. According to ZipRecruiter, the average hourly wage for remote ESL teachers is $22.39.
Fitness trainer
Teaching fitness is a great fit for early risers. If you think working out in the morning is a great way to kickstart your day, you might as well get paid for it.
You can go through several programs to get certified, like ACE, International Sports Sciences Association, or the Life Time Academy Personal Trainer Certification program.
Nationwide, the average group exercise instructor earns $16.51 per hour, according to Zippia. Plus, you could enjoy other perks, like free gym membership, free group fitness excursions, and the ability to connect with clients looking for a personal trainer.
If you got paid for just 8 hours a week, at the average going rate, you'd bank an extra $6,868 a year before taxes — not to mention the fitness benefits.
Breakfast delivery driver
It's been said breakfast is the most important meal of the day, and Americans have taken this adage to heart. Eighty-four percent of Americans regularly start the day with breakfast, and you could make up to $21 an hour to bring home their bacon.
Online driver forums suggest that evening deliveries pay more, but breakfast dropoffs can still be quite lucrative.
Fort Wayne Uber Eats driver Alex Shinn did an early morning breakfast shift and shared the experience with followers on his YouTube channel. Over the course of three hours, he delivered breakfast to customers in a relatively slow market.
Still, Shinn told viewers he averaged $21 an hour — a figure higher than the national average for Uber Eats workers, according to ZipRecruiter.
While Shinn disliked waking early to start at 7:15 a.m., if you're a morning person by nature, this could be a great time to bring in extra cash before you begin your regular 9-to-5 job.
Rideshare driver
Being a rideshare driver for Uber or Lyft is a great way to enjoy daybreak: driving on serene roads, listening to podcasts, and earning an average of $15.47 per hour, according to ZipRecruiter.
Many passengers need an early-morning lift back home after a night of too much fun. Or people need rides to the airport, appointments, or the office. Because fortunately for you, the early morning is when commuters commonly discover their car won't start.
When you're on the roads early, there is typically less congestion. And even as traffic picks up, you still win because you're entering surge hours and can command the best rates.
With rideshare, you can pick the routes, passengers, and hours you want — making it a flexible way to top up your earnings before the world awakens.
School bus driver
Part-time school bus driving could earn you respectable side-hustle wages, particularly because there has been a shortage of bus drivers in recent years.
Nationwide, school bus drivers average $19 an hour (roughly $20K a year at 20 hours per week), according to ZipRecruiter. And beyond the good wages and minimal hours, some school districts offer paid on-the-job training and generous sign-up bonuses.
School bus drivers commonly work the morning shift from around 5 a.m. to 10 a.m., with the option to work afternoons.
Early morning baker
You don't need a fancy culinary degree to be an early-morning baker.
Plenty of bakeries, coffee shops, and restaurants hire non-trained staff for baker positions — and will pay handsomely if you're willing to rise before dawn.
While most bakers earn an hourly wage of around $15, according to ZipRecruiter, they earn other perks like eating their mistakes or sampling their masterpieces. And many find the act of rolling out dough — while listening to music or podcasts — to be quite Zen.
Bottom line
You've got early-morning sunshine in your DNA. Work it to your advantage. You can do most any pre-sunrise side hustle before your regular 9-5 job.
Daybreak is a great time of day to crush your debts, build wealth, or just begin your day with some fresh air and a fresh wad of cash in your pocket.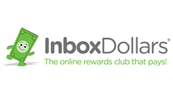 Earn Cash By Going Online
Learn More
Earn Great Pay Working From Home
Free 3-class intro teaches you how to launch a bookkeeping business
Access the training