It's important to prepare yourself financially for upcoming expenses, even if they're still decades away. This type of planning mindset can help make your retirement savings go further, as well as keep your finances intact for potential unforeseen expenses.
If you pair this financial planning with smart money moves, it will likely be easier for you to adjust to big expenses as they come. Here are major expenses to plan for in your 30s, 40s, and 50s.
Major expenses to plan for in your 30s
1. Down payment on a house
Buying a house is likely one of the biggest expenses you'll make in your life and usually requires years of planning and budgeting. In many cases, putting a down payment on a house consists of paying tens of thousands of dollars for the privilege of becoming a new homeowner.
This is because, depending on where you live, a new house could cost hundreds of thousands of dollars. For example, the Statista Research Department reports the average sales price of new homes sold in the U.S. in 2020 was about $389,000. It's often recommended you put a 20% down payment when buying a house, which would be $77,800 at this sales price.
2. Home furnishings
If you're planning on buying a home, consider how much it might cost to furnish it. The costs can be high, whether you need to fully furnish your house or furnish only a few rooms. To give you an idea of what it might cost to furnish just your living room, we looked at an IKEA-inspired living room, which would typically fall on the less expensive side of things.
A TV unit for $119, a sectional couch for $449, nesting tables for $59, a shelf unit for $59, and a rug for $249 puts you at $935. Throw in some decorative elements, such as pillows, pictures, and baskets, and you could be at $1,000 or more. And that's only one room from a store that's known for affordable furniture.
3. New family members
Adding new family members, whether human or otherwise, comes with unique costs. If you're going from a one- or two-member family to three or more, consider how to manage your money given the costs associated with caring for children or pets. This includes food and medical costs, but you typically have plenty of other expenses as well, from clothes to toys to child or pet care.
Having a baby typically costs thousands of dollars, and annual cat or dog expenses are often over $1,000. If you don't plan for these costs ahead of time, your finances might be in for a shock.
4. Dependable vehicle
Your 30s could be an appropriate time to invest in a dependable vehicle, which could mean shelling out some cash on a newer, more reliable car, truck, or SUV. According to Kelley Blue Book's 2021 New Car Buyer's Guide, the average price of the best new midsize cars is $25,000.
You don't have to pay this amount all at once, but the bigger your down payment the better interest rates and lower monthly payments you're likely to get. Similar to what you see for down payments on homes, 20% is also recommended for down payments on cars. For a new car worth $25,000, that's $5,000 to put down — not as much as a down payment on most houses, but still a big expense to plan for.
5. Home upkeep
If you're planning on having a home in your 30s, be prepared for the costs associated with homeownership. This often includes loads of upkeep expenses, such as fixing your roof, taking care of your lawn, or replacing parts of your home's systems. If your air conditioning unit goes out, you might have to pay thousands of dollars to replace it.
Some of these costs can't necessarily be predicted with an exact date, but you know certain things will have to be fixed or replaced at some point with a home. This is why it's important to have an emergency fund in place for unforeseen events, which can include home upkeep costs.
Major expenses to plan for in your 40s
1. Retirement contributions
Knowing how to save for retirement is best learned at a young age, but it might be more prevalent once you reach your 40s. According to the Social Security Administration, the normal retirement age for persons born 1960 and later is 67. If you're in your 40s, that's only a few short decades away.
You typically want to put as much into your retirement accounts as possible each year, which for 2021 is $19,500 for 401(k) accounts and $6,000 between all IRA accounts. If you can't hit these limits, put in as much as you can. This could require a budgeting and savings plan, but it's likely to be worth it in retirement when you have the funds you need.
2. Home renovations
You may have owned your home for years by the time you reach your 40s, which means it's possible the house could use some renovations. Renovations can help update the feel of a home, as well as add value to the sales price if you're thinking about selling.
But renovations are typically very expensive. It's not uncommon to spend more than $10,000 on a kitchen renovation, which is a lot more expensive than simply sprucing up an area. This kind of expense could use some forethought, typically well before when you're planning on doing a renovation.
3. College fund
If you want to have money set aside for your kids' college expenses, you probably have to start saving while they're still young. If you set aside $50 per month from the first year your child is born until they're 18, you'd have over $10,000 saved.
However, that's not including interest or money you could earn from one of the best savings accounts or an investment product like a 529 plan. If you know how 529 plans work, you know they can be an excellent way to save for future education expenses while gaining tax advantages. And considering how much college can cost, you likely want all the advantages you can get.
4. Parental support
When you're in your 40s, your parents may be in their 60s, 70s, or older. Your parents may not need any support at the moment, but they could down the road, especially if they don't have financial stability themselves. This could involve helping pay for long-term care, which often involves helping someone eat, bathe, and clothe themselves.
According to cost of care trends and insights from Genworth, a top insurance company, the median expenses for assisted living facility costs in 2020 were $51,600, whereas a private room in a nursing home was $105,850. These types of costs require careful planning and saving.
5. Family vacations
Don't count out family vacations when you're budgeting for future expenses. The cost of a family vacation can vary depending on where you want to go and what you want to do. But many common vacations include flight and hotel expenses. For a family of four, that's four round-trip tickets and at least a few nights at a hotel.
On the conservative side, you might get round-trip domestic flights across the country for around $200, but flights from the U.S. to Europe or Asia can easily run $600 or more. With a few hotel nights, that's a minimum of around $1,000, but it's likely a lot more when you consider realistic prices for travel and additional expenses, such as food and activities.
Major expenses to plan for in your 50s
1. College tuition
If you started a family in your 30s or 40s, your 50s might involve sending your kids to college and helping them pay for tuition and other expenses. It's a good idea to prepare for this big cost years ahead of time.
According to the Trends in College Pricing and Student Aid 2020 report from CollegeBoard, a non-profit that aims to expand access to higher education, these are the average published tuition and fees for full-time undergraduate students:
Public four-year in-state: $10,560
Public four-year out-of-state: $27,020
Private nonprofit four-year: $37,659
2. Maximum retirement contributions
If you haven't been maximizing your retirement contributions up to this point, now is the time to do so. Retirement is closer than ever when you're in your 50s, plus the IRS gives individuals 50 or older the option to make catch-up contributions. This means you can contribute more than the normal limit to your retirement funds each year once you turn 50, which is helpful if you haven't been able to max out your contributions in the past.
Keep in mind that retirement accounts are typically investments that grow over time. It's better to start them early and contribute to them each year, but starting them later is still better than never starting them at all. You still have 17 years from age 50 to 67 to fund your retirement accounts and hopefully watch the compound interest grow your nest egg.
3. Mortgage payoff
Mortgages often last for 15- or 30-year terms if you haven't tried to pay them off earlier or refinanced for a shorter loan term. This means it's likely you could work to pay off a mortgage when you're in your 50s. Because you've probably already been paying a mortgage for years, it should be integrated into your budget by now.
But balancing your budget in your 50s won't be the same as it was in your 30s and 40s because certain expenses will be different. You also might want to do your best in paying off your mortgage as you head into your retirement years. This could involve making bigger mortgage payments now so you won't have to dip into retirement funds for this expense in your next decades of life.
4. New-to-you car
Your dependable car from your 30s may or may not last until your 50s. However, it's entirely possible that it lasts this long, and now is the time to replace it. Just as it was in your 30s, you likely want another dependable car to last for years to come. So now you're looking at thousands of dollars to put down on a new car, which is something you'll likely need to plan ahead for.
Making saving for a new car, or a new-to-you car one of your goals can help you intentionally set aside money for this expense regularly. If you plan for this goal with years of time available, you won't have to contribute as much money on a monthly or annual basis as you would making this a goal with only a few months to spare.
5. Dream travel
As the kids grow up and move out of the house, it becomes time to focus on yourself again. You may have planned for family vacations in the past, but now you can plan for the trips you've always dreamed of. This could include traveling to faraway locations and crossing some items off your bucket list.
But remember, your trips can only be as extravagant or lavish as you've planned for. If you know you want to do certain kinds of travel in your 50s, it's best to calculate how much it would cost and then start budgeting for the costs involved.
Bottom line
Major expenses are a normal part of life. Most people know these expenses are going to happen at some point in their lives, but not everyone takes the time to figure out how to best prepare for them. It takes effort and planning, but having your finances in order before a big expense shows up is often well worth the time you put in. Keep in mind what expenses you may have later on in your life and then take the necessary steps to make sure they don't catch you off guard.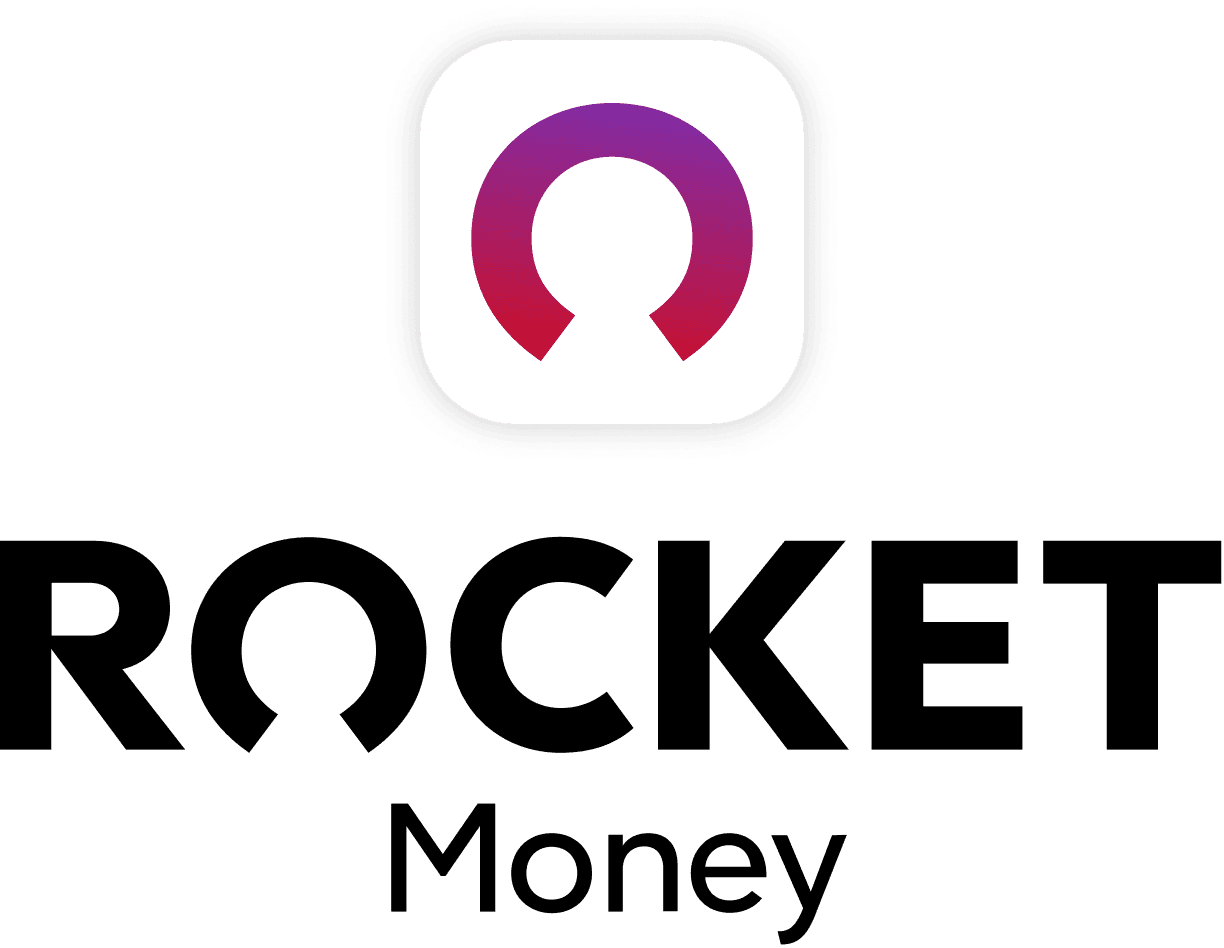 Rocket Money Benefits
Automatically find and cancel subscriptions
Slash your monthly phone, cable, and internet bills
Save an average of up to $720 a year