Booking a cruise may seem like a great deal and a fun way to sail away from life's normal responsibilities for a few days, and oftentimes, it is.
Cruise lines will regularly offer packages that include a cabin onboard, food, and sometimes drinks and other extras. But don't be fooled when you hear the words "all-inclusive." There are many ways that cruise lines get vacationers to spend extra while on board.
Here are 10 of the biggest tricks cruise lines pull to help you stop throwing away your money.
Wi-Fi not included
If you travel regularly, you may expect that most places you stay come with free Wi-Fi. It's become the standard at most modern-day hotels to include internet within the room prices.
However, cruises are a whole different ball game. Many charge an extra daily fee for Wi-Fi, and if you're planning to pay for it each day of the trip, that price can add up fast.
For example, Wi-Fi on Royal Caribbean cruises has been known to cost $25.99 for a one-day pass or between $14.99 and $17.99 (per device) per day with a package.
In the interest of saving the cash (and disconnecting during your time away), it may be smarter to wait until you dock to connect to Wi-Fi on land.
Specialty dining
Cruise packages typically include some sort of meal plan, which is likely to offer three meals a day and some snacking options throughout the day. However, dining options that are considered "specialty" are not included in that package.
For example, steakhouses on Carnival cruises charge an additional fee to guests hoping to enjoy some fine dining while aboard.
So, if the goal is to stay on a budget while on board, stick to the food options you already paid for and avoid specialty dining on the ship and dining out once the ship docks.
On-board shops
You may think the temptation to shop will be minimal on board a cruise ship, especially if you don't plan to go on too many outside excursions once the ship docks, but you'd be wrong.
Cruise lines have figured out many ways to make extra cash while they have hundreds of people on board, and shopping is a favorite vacation activity for many.
Make sure you have everything you need before you board the ship so you're not tempted to buy things like sunscreen or a new swimsuit (which are marked way up) while you're out at sea.
Charges on 'free' dining
One of the big sellers when it comes to cruise packages is that dining is included (aside from the specialty restaurants). However, other items may not be included when visiting dining halls as well.
For example, Carnival and Royal Caribbean cruises have started to charge extra for certain menu items like steaks or a fancy surf-and-turf combo.
Drinks may also not be included in your dining package. And that isn't limited to just alcoholic beverages. Many cruise liners are now charging extra for things like soda.
Pro tip: Some of the best credit cards for cruises offer points and rewards for onboard dining.
Fitness classes
Your cruise package will also likely include access to whatever fitness center they have on board, so you won't have to miss out on gym days.
However, if you want to take any additional classes — like yoga, pilates, spinning, or any classes your cruise offers — you'll have to pay extra.
Some cruises may give travelers the option to choose between paying by the class or purchasing a package of classes. You may also need to register for classes ahead of time.
Spa treatments
Many cruise ships these days have decked-out spas, with amenities like saunas, steam rooms, pools, massages, and more — but you're likely to get hit with a pretty hefty charge for a day pass.
Booking additional services, such as a massage or facial, will likely cost a fee on top of the daily spa charge as well.
Excursions on land
Does your ship offer a variety of land excursions? While this may be a great and convenient way to explore wherever it is you're heading, you're likely to find much better deals when it comes to tours if you head off the ship.
For example, if your cruise is docking at a city you want to explore, you may be able to find a hop-on, hop-off bus tour for much cheaper than the tours offered by the cruise line.
Upgrades on-board
When you are in "vacation mode," you may be tempted to splurge a little bit more than usual. This is especially true if the opportunity to upgrade to a better-placed cabin or a spa package is offered once you get on the ship.
However, a key to avoiding overspending on vacation is to reduce your money stress by planning out a budget and sticking to it. If you weren't planning to pay for the cabin with a balcony or the top-tier spa package, it's probably best to stick to your guns.
Charging to your cabin
Another way cruise lines get customers to spend more involves how paying for items and services works on board. Cruises are typically cashless and function similarly to hotels in that guests can charge things to their room (or in this case, cabin).
Cruises typically give guests a card that they can use to purchase whatever they want aboard the ship. This could lead to a temptation to swipe freely since you're not going to be looking at a record of how often or how much you're spending every day.
'Convenience' charges for room service
Planning to indulge in a little room service aboard your next cruise? Pan to cough up a little extra cash for a "service" or "convenience" charge. Complimentary room service used to be the norm on cruises, but that's apparently a thing of the past.
Lines like Royal Caribbean now tack a nearly $8 service charge onto any room service delivery. They may also add a "gratuity fee" on top of that, no matter how little you're ordering.
Bottom line
A cruise is a great way to pack a huge amount of activity into one trip — with many lines offering top-of-the-line dining, shows, theme parties, luxurious spas, and so much more.
However, vacationers shouldn't head out on a cruise expecting that all of this will be included in the fee they paid, despite any all-inclusive claims.
Before booking, make sure you read the descriptions of the specific cruise you're taking to get a better idea of how much you'll need to budget. You can also maximize your savings with one of the top travel rewards credit cards.
If you're working with a travel agent, they may be able to help you navigate what's included in each package.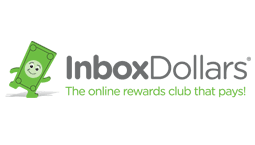 Inbox Dollars Benefits
Get a $5 bonus when you register with your email
You could earn money by taking surveys or making online searches
Over $80 million paid to members so far - how much can you earn?