Craigslist can be used to search for pretty much anything you may be looking for on the internet, from jobs to roommates, or used kitchen appliances and cars
Since the site's inception nearly 30 years ago, countless sellers have found it to be one of the best ways to make extra cash by peddling products to those in their communities. 

However, due to Craigslist's rather lax attitude when it comes to what people can sell — for both goods and services — the site has also garnered its fair share of bizarre ads over the years. We've gathered 10 of the most peculiar listings found on Craigslist over the past decade.
Giant UGG boot
One fun thing about Craigslist is that the company knows it has some outrageous listings and has chosen to embrace them, which is why the "Best of Craigslist" page exists. 
The page lists some pretty preposterous items and services that have appeared on community sites over the years, including a giant Ugg boot. It's your classic dark-brown Ugg, only about 10 times bigger than a typical shoe.
It's not clear exactly what or who this enormous shoe could have been made for. So, what does one do with a gigantic Ugg boot? The lister had some suggestions, including turning it into a cat house or attaching it to the roof of your home to display brand loyalty to all who pass by.
Tom Cruise impersonation lessons
Another gem from the "Best of Craigslist" section is a listing advertising Tom Cruise impersonation lessons.
The lister touted the class as a "one-hour crash course" where participants could learn all the basics to "wow" friends and family with their impersonations of the "Top Gun" star. They also made sure to mention that all participants were welcome, not just those who resemble Tom.
Full-size wax Amish figures
One seller listed 40 life-size wax figures dressed in Amish garb. The listing notes that the figures were originally from the Lancaster Wax Museum and that they come in several different varieties.
There were five female figures, three children, 32 males, and one dog, and several of the male figures were mechanical. The seller noted that they were hoping to sell the bizarre collection as a full set. Given the sheer number of wax Amish the set includes, it's unclear if they got their wish.
Toilet paper seeds
In March 2020, one user took to Craigslist to offer up a unique product — toilet paper seeds. Spoiler alert: The "seeds" were cardboard toilet paper rolls. But the description, which pictured the "seeds" in their "natural habitat" (on a toilet), was funny enough to make the "Best of Craigslist" page as well.
Hey, maybe the seller was just trying to score some extra cash at the beginning of the COVID-19 pandemic or offer another way to prepare for the next recession.
Rick and Morty space cruiser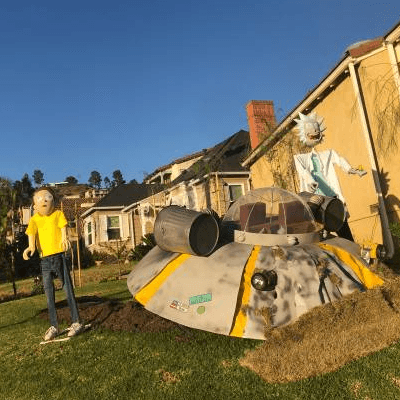 One seller decided to list what appears to be a handmade replica of the space cruiser the titular characters take when they zip around in the galaxy in the cartoon "Rick and Morty."
In this listing, where the cruiser is offered for $50, the seller stuck to the bit, too, pointing out features like "seats 2 passengers comfortably (but can fit up to 3)" and "runs on Nitro Dark Matter."
Carolina Hurricanes organ
Craigslist has a reputation for being a hot spot to sell old and unused items. However, this listing has been used quite a bit.
The listing claims that this complete theater organ has been used by the Carolina Hurricanes hockey team, and it's even decked out in Hurricanes colors. It was listed on the site for just below $8,000. The ad claims that the model, which was made in 1997, originally cost $43,000.
Director's assistant for a 7-year-old
One parent listed a unique job opportunity for an experienced director: the chance to work for a 7-year-old boy.
The lister called their child an "up and coming film director" and said they needed someone with experience to help him script, plan, and create the film which the child's father was willing to pay up to $250,000 to finance.
It's unclear if this poster ever got the expert they were looking for, as the listing also specified that the 7-year-old would be "making all creative decisions."
Toaster chair
One Craigslist user offered up their prized creation for free — a chair made to look like a toaster. The chair even has a handle on the side that can be moved up and down, and a cushion that looks like a piece of bread.
According to the lister, the chair isn't "super comfortable." But hey, you probably don't know anyone else with a giant replica of a toaster you can sit on in their house. It is truly unique.
Avocado car
Fans of guacamole may be interested in an avocado you can drive on the highway. One lister took to Craigslist in an attempt to sell a 2010 Fiat that had been converted into a gigantic avocado.
The listing says that the avocado car was used to deliver food and only had 24,000 miles on it. It looks more like a large go-kart than a working vehicle, but the lister insisted it was custom built on a Fiat chassis.
20 pounds of bacon
A user in New York City took to Craigslist to try and unload 20 pounds of bacon. According to the listing, the user was a vegan, and his "soon-to-be ex-wife" purchased 20 pounds of bacon and left it in his fridge.

The user called his ex's prank "some sort of sick joke" that he needed out of his fridge immediately, but did not want to throw out. After all, it would be a whole lot of wasted meat. It's unclear if the original poster was able to unload his giant bundle of bacon.
Bottom line
The genius behind Craigslist is that you never know what someone is willing to pay for something you are simply trying to get rid of. That's one of the reasons it's remained so popular to this day, despite the fact that the site has looked basically the same for 20 years.
Despite its basic form and the many competitors that have popped up in the years since its launch, Craigslist is still one of the top 20 websites in the U.S. and generates more than $1 billion in revenue every year.
Perhaps that's the power of making buying, selling, and/or repurposing as simple as possible — not to mention, free. Selling things on Craigslist could be a way to make some extra money or help crush your debt.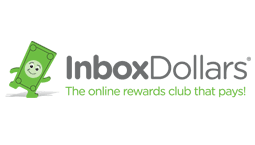 Inbox Dollars Benefits
Get a $5 bonus when you register with your email
You could earn money by taking surveys or making online searches
Over $80 million paid to members so far - how much can you earn?