If you love functional furniture, sensible decor pieces, and, of course, Swedish meatballs, then you likely are a regular at your local IKEA. 
The global furniture and housewares giant is known for selling products that can help you make your house a home and reduce your money stress — as long as you're handy with an Allen wrench.
But what you might not know is that IKEA sells some unexpected items. And though you may not find them in every IKEA, here are a few strange items some stores offer.
Solar panels
Looking for some smart money moves to make with your extra income? IKEA is here to help, as you can purchase solar panels at the Scandinavian chain — as long as you live in the U.K.
The kicker is that IKEA will also help you with installation as part of its IKEA Home Solar Business venture. If you don't live in the U.K., there's hope. IKEA plans to eventually expand this program globally.
Birthday cards
Sure, IKEA is a reasonable place to shop for birthday gifts, especially if you have friends who are really into lamps. But at IKEA you can also grab a birthday card to accompany the gift, along with ribbons and other decorations. Just pop into your local IKEA's paper section and see what you can find.
Health and home insurance
The thought of getting a health insurance policy from IKEA might make you laugh at first, but insurance is expensive in the U.S., making an IKEA policy suddenly sound like a good idea. 
So far, policies are only available in the Swedish market, locking Americans out of the potential buyer pool. IKEA has sold home insurance, too, which is a long way from a Billy bookcase, if you ask us.
Plant-based meatballs and hot dogs
IKEA has long been famous for selling Swedish meatballs at its food court — billions per year, in fact — as well as hot dogs and other meaty items, giving you a way to beat inflation and eat on the cheap.

In a move to be more climate conscious, they're now offering those iconic foods in plant-based versions. IKEA assures you that their vegan alternatives will be just as tasty, too, though your mileage may vary.
Sustainable coffee
Another product that IKEA is selling in its push to be more climate conscious is sustainable coffee. Specifically, it offers a Ugandan Arabica coffee blend that's single origin, UTZ certified, and, of course, organic.
IKEA even promises that its arrangement will make living conditions better for the farmers who grow the coffee.
Don't like coffee? Don't worry, IKEA has a comparable tea, too, in both herbal and black varieties.
Fish and seafood
When you go to IKEA to buy a new bunk bed for the kids, chances are you're not planning to grab some cod roe spread while you're at it. But this is IKEA we're talking about, and what's more Scandinavian than seafood and fish?
You can also throw some smoked salmon and marinated herring into your cart, as well as salmon and cod balls, cured salmon filets, and more.
Home recycling station
OK, IKEA, we get that you're big into the whole sustainability thing. But we didn't realize just how committed you are until we stumbled upon the home recycling station that's available for purchase.
It's completely customizable and can accommodate any kind of recycling from glass and plastic to cardboard and compost. It's even made from 70% recycled plastic. That's certainly beyond your garden-variety waste bin.
Babysitting
Babysitting has always been one of the easiest ways to boost your bank account. It's also not a service you'd expect to find at an IKEA store, but it is, in fact, a service.
Not only that, you can get an hour of babysitting for free at your local IKEA, as long as you fill out an application and follow the rules.
Live plants
When you want to pick up fake plants, sure, head to IKEA. But when you want to pick up real, living plants, you have to go to your local garden center. Or do you?
It turns out that IKEA sells living plants in addition to the faux versions you can use as home decor. Depending on your location, you can bring home an orchid, a snake plant, a pothos plant, and more. Who knew?
Cat leash
While IKEA does have fun and whimsical pet items like pet couches and beds, sometimes you can score other random items that your pet will love.
However, the cat leash sold at IKEA isn't likely to be loved by the feline at home. Kitty's thinking, "This is a fun gift? I'd much prefer a Lurvig cat house."
LED jump rope
Perhaps even more random than finding a cat leash at IKEA is the LED jump rope that was available. Sure, we loved jumping rope when we were kids passing those long summer days outside. 
However, the jump ropes from days gone by probably didn't come from a Scandinavian furniture store. The fact that this one lights up is the cherry on top, too — so random!
A bundle of sticks
Speaking of the cherry on top, perhaps the most bizarre item that you didn't know IKEA sells is a bundle of sticks. Sure, IKEA makes it sound fancier by calling it TORKA, but it's still … a bundle of sticks.
You can either pay around $15 dollars for it — which a surprising number of people have, as noted on IKEA's website — or you can fashion your own from the comfort of your yard. The choice is yours, decor enthusiasts.
Bottom line
IKEA really does have a lot of items for sale, going beyond just furniture and decor. Some of them really are quite weird, too, or at the very least unexpected when it comes to a home store's inventory.
However, what IKEA sells has to be working for the chain, as they are a global force with ever-increasing profits. Maybe there's room for the weird in every space, then?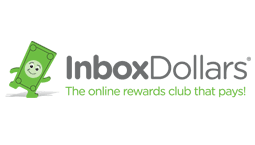 Inbox Dollars Benefits
Get a $5 bonus when you register with your email
You could earn money by taking surveys or making online searches
Over $80 million paid to members so far - how much can you earn?