It's important to have a strong professional network whether you're looking for a new job or trying to build your base of experts in your field.
You never know when someone in your network can help you find an opportunity in your field to help you get ahead financially.
But just how do you build a strong network? Here are a few options to get started and keep your network working for you.
Take advantage of LinkedIn
One of the best resources you can find to network may be LinkedIn, a website focused on connecting professionals.
You can use the website to find others in your field to connect with to build a wide network of people to help you in your career, serve as connections to potential jobs, or just get professional advice as you grow in your industry.
Stay in touch with former co-workers
You'll inevitably move on to another position or have someone in your office go to another company. But it's important to stay in touch with them despite not seeing them every day.
Perhaps you can call them up to touch base regularly or meet for coffee to catch up. These small occasional connections can pay off big when you need to call on them for a job lead or career advice.
Connect with your college
Even as an alum, your college or university may be a good source for connections to people in your industry. It may even offer a placement office to give you potential job leads.
You could also go back to your alma mater and talk to students there about careers in your field and potentially help them on their next steps in the industry as well.
Be a giver
You shouldn't view your network as simply a group of people you can get things from like job leads or advice. It's also important to be a giver in your network to build stronger connections.
Contact people in your network if you know of a job opening they might be good for or talk to younger professionals in your network who are looking for advice. The people you help may be the first in line to help you and return the favor when you need it.
Find a mentor
Mentors can be anyone in your network who will champion you and steer you in the right direction, whether it's in your office or just someone else you trust professionally.
A good mentor can also be a great resource when it comes to meeting other professionals or your go-to when you need advice on general professional ideas or to help you make more money in your career.
Be a mentor
Mentorship works both ways so remember to reach out and help others in your network who may need advice or a cheerleader to support them and talk them up to others in the company.
Your advice and expertise can be invaluable to someone coming up who will be grateful to have you as a part of their network, lifting both of you to better things.
Reach out to other professionals
You may read a research paper and think the writer has done a good job conveying a topic in your field. Or maybe you saw someone in your industry at a convention or in a video discussing issues that you related to.
There's nothing wrong with reaching out and introducing yourself to those whom you admire professionally. The worst thing they could do is reject you.
But they also may be excited to see someone else interested in a topic they've worked on and will be happy to discuss issues and build a connection with you.
Attend in-person events
The pandemic sent people online for conventions and events. Those types of conferences are coming back in person, which offer great opportunities to meet others in your field.
Look into attending different events with peers in your industry or profession as a way to meet more people and open new doors as you build out your professional network.
Join a group of like-minded professionals
There are plenty of groups focused on communities that may appeal to you professionally, both locally or spread out, while still centered on a specific topic.
Look for groups specific to certain industries or communities in which you can contribute as a mentor, partner, or mentee, and help your communities grow and thrive together.
Find ways to highlight peers
There are plenty of ways for you to lift others up within your industry in a way that can get yourself and others noticed.
Consider starting a newsletter to talk about industry innovators or a podcast where you interview unique people in the field who are doing better financially.
These types of interactions can help you form connections and build interest in your work as well as the work of others.
Think outside of the box
Sure, you may have your network on LinkedIn or perhaps you talk with people on occasion, but there are also unique ways to build connections and keep them
Start a social media account on Instagram, Twitter, or TikTok to highlight your work and find other like-minded professionals. 
Or come up with something different and special that hasn't been done before in your industry but can still gain interest in you and others.
Build your network with a purpose
You may have plenty of people you're connected to, but are they really people who enhance your network?
Remember that it's about quality and not quantity. Find the people in your network who can best help you and focus on nurturing those relationships first.
Then you can move on to other connections that may be good but not as meaningful or helpful from a professional standpoint.
Commit to networking
Networking is about more than just updating your LinkedIn profile or following some people on social media.
Commit to putting in the effort to build and nurture your relationships. Set aside some time each month to check in with people or add more contacts to your portfolio whom you can call on when you need them.
Create networking goals
Just as you set financial goals to be successful financially, you can also set networking goals to build on your career successes.
You may decide to contact a certain number of people in your network each month or meet up with at least one person in your industry each week.
Making a realistic goal that you can achieve regularly can get you in the habit of building a strong and successful network.
Be yourself
One of the most important things about your networking process is being yourself. That starts with being honest with others about who you are or why you're contacting them.
Don't lie about your accomplishments or achievements. Ask questions that you're interested in learning the answers to.
Being genuine and upfront will make the other person more willing to share information or connect with you professionally.
Bottom line
Networking is a great way to build your professional and industry connections and opportunities for today and tomorrow.
Take a chance and your network can help you stop living paycheck to paycheck and begin to move forward with new goals and achievements in your professional and personal life.

Join AARP and Double Your Number of Interviews Within 60 Days
Learn More
Earn Great Pay Working From Home
Free 3-class intro teaches you how to launch a bookkeeping business
Access the training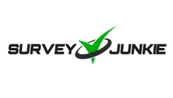 Learn More