If getting into your pajamas and engaging in some serious online shopping is your idea of a fun night in, you're not alone. From specialty stores to the latest things that "TikTok made us buy," it seems we're living in the golden age of online shopping.
And at the heart of this golden age is the speedy, handy Amazon.

One of the things that makes Amazon so convenient is its famous Prime membership. But we're here to tell you that an Amazon Prime membership may not be all it's cracked up to be, especially if you're trying to eliminate money stress. Here are 10 reasons why the mighty Prime service may not be worth it for you.
Annual membership price increased
And it wasn't just a little increase. In 2022, Amazon increased its prices by more than a whopping 16%. The annual fee is now $139 (instead of $119), and the monthly fee is $14.99 (instead of $12.99). At a time when the cost of pretty much everything is going up, it's understandable that you'd want to cut costs. Your Prime subscription might be a good place to start.

Psst — it's likely that we haven't even seen the end of price increases. Cutting subscription costs like this may help you in the long run. Try these financial tips to prepare for the next recession.
You can shop at Amazon without Prime
No item on Amazon is uniquely available to Prime shoppers, so don't let thoughts of FOMO make you keep your membership. You may miss out on Prime Day deals, but you will still be able to shop on Amazon.com.
Free delivery isn't a Prime exclusive
Free delivery is often touted as one of the most compelling reasons to have a Prime membership. But did you know that it's easy to get free delivery from Amazon even if you're not a Prime subscriber? This is one of the best "hidden in plain sight" hacks every Amazon shopper should know.

Most items on Amazon are eligible for free shipping regardless of whether you have Prime. In some cases, there is an order minimum of $25, but it's possible to find many items that ship for free under the minimum. Also, many third-party sellers offer free shipping.
Amazon doesn't always offer the lowest price
Amazon made a name for itself by offering both everyday and "nice to have" items at record low prices. But if you've noticed that Amazon prices don't always seem to be low, it's not all in your head. Research shows that between 2020 and 2021, prices of several thousand items went up an average of 7.5%.

The worst part of it all? When prices on Amazon go up, prices across the internet seem to follow suit. That's why you can usually still save the most money by scanning your local flyers and shopping in person.
There are other options
The global pandemic showed us the value of a quick and reliable online delivery service, and we can see that online shopping is here to stay. But there are other options besides Amazon Prime.

The most notable Prime alternative is Walmart+, a relatively new subscription service from the retail giant. Walmart+ subscribers experience benefits similar to those of Amazon Prime, namely unlimited free (sometimes same-day) delivery. Subscribers also have access to discounts on gas. And to save time, the "Scan & Go" feature lets shoppers pay for their purchases in the store without visiting a cashier.

At $98 per year or $12.95 per month, Walmart+ is more cost-effective than Amazon Prime. If you're unsure if you want to spend the money, you can always opt for a free trial.
You're paying for services you probably won't use
One of the benefits of Amazon Prime is the number of services you unlock with one single Amazon membership. The problem is that these services are only a benefit if you actually use them.

Currently, a U.S. Amazon Prime membership gives its members access to Prime Video, Prime Music, Amazon Photos, Amazon Prime Rx, Prime Reading, Amazon Kids Plus, and, in some places, grocery delivery. While the length of this list may seem like a good thing at first, it loses its appeal when you realize that what it actually means is that you're paying for features you may not ever use.
Amazon Prime enables impulse spending
For many of us, shopping on Amazon is like having a giant "impulse aisle" right in front of us. Unlike the grocery store's impulse aisle — which has harmless items like chocolate bars, magazines, and packs of gum — the Amazon impulse aisle may carry some pretty high-ticket items that may damage your bank account. And the last thing that most of us need is to buy a $400 inflatable hot tub on impulse.
Amazon Prime is wasteful
Just because we can have things delivered to our house at the click of a button doesn't mean that we should. In fact, if the planet could talk, it would probably tell us to stop.
From the endless packaging to the gas it takes to transport items by plane, train, and automobile, there's no denying that Amazon Prime's operations and the consumerism that it encourages just aren't great from an environmental standpoint.
Amazon Prime is designed with the frequent shopper in mind
You probably don't shop online as frequently as you think you do. This may sound like a relief at first, but it should also be something you consider when you're asking yourself if Amazon Prime is worth the money.

Consider this: If you only shop on Amazon a few times a month, you can likely just add items to your cart throughout the month and make one order. Before you subscribe to Prime, ask yourself if you really spend more than $139 in shipping every year. Considering that free shipping is a perk many online retailers offer these days, spending more than that annually would be quite a feat.
Amazon Prime day is overrated
Yes, we said it. Though it gets a lot of hype, the Prime Day deals on Amazon are just underwhelming. The "deals" largely consist of items that undersold or are third-party products. Or worse — they're just bad deals. The reason you hear so much about Prime Day is marketing.
Bottom line
Things aren't always what they seem, and that's especially the case when it comes to Amazon. If you're trying to spend less and crush your debt, then reexamining your Prime Membership could be a good place to start.
Plus, every dollar that you don't spend on the online retail giant is a dollar you could spend supporting a local business — a conscious choice that helps the community around you.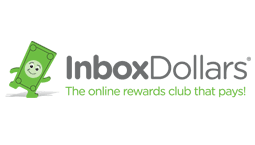 Inbox Dollars Benefits
Get a $5 bonus when you register with your email
You could earn money by taking surveys or making online searches
Over $80 million paid to members so far - how much can you earn?