Most women in their 50s are employed in some way, the U.S. Bureau of Labor Statistics (BLS) says. In fact, this age group has the lowest level of unemployed adults than any other group.
But as employees enter middle age, many of their priorities change. If you're considering a career change to ease your way into retirement (or expedite early retirement), it may feel difficult to find a good job.
We scoured the web for information and data and determined the 15 best jobs for women over 50. 
Real estate agent
Many people pursue real estate after deciding to leave another career, making it an ideal job to take on later in life if you're looking for a change.
While each state requires real estate brokers and agents to be licensed, these licenses are usually relatively simple and cheap to obtain — and agents can work as much or as little as they want.
According to BLS data, agents make around $23.45 per hour, but some can make much more depending on how much time and effort they put in.
Financial advisor
Working as a financial advisor is a great career option for women in their 50s and beyond, as clients may be more attracted to advisors with years of experience. 
These advisors provide guidance to clients on how to manage money and plan for their future.
Most financial advisor jobs require a degree and experience, and these workers average more than $45 an hour.
Teacher
Teaching may seem like a tiring job, but there are many nontraditional teaching routes — such as teaching college courses in a discipline you're experienced in — that work well for workers over age 50. 
It's also a solid option if you're looking to find ways to make extra money.
While teaching at a public school does require a degree and state licensing, schools also tend to be accommodating as employees get older and approach retirement. BLS data puts the average teacher salary at more than $61,000 a year.
Freelance writer
Freelance writing can be a fun and fulfilling gig for those looking for some extra cash or to make a career change. 
If you have experience writing professionally or have expertise in a niche subject, you may be able to make good money taking on writing jobs.
The BLS puts the average hourly rate for writers at $33.42, but since freelancers can work as much or as little as they want, pay can vary a great deal.
Registered nurse
Nurses are in extremely high demand, with the BLS projecting more than 200,000 openings for registered nurses (RNs) each year over the next decade or so.
While the job does require a license, RNs can get their education in several different ways: by pursuing a bachelor's degree in nursing, an associate degree in nursing, or a diploma from a separate nursing program.
With so much demand (which translates to many prospects), this is another great path for women as they enter their fifties and beyond.
Mental health counselor
Mental health counselors can work in a variety of settings, including private practice, mental health facilities, hospitals, schools, and more. This is a solid and reliable career path for women over 50, as counselors are in demand.
Depending on the specialty, mental health counselors may need to have a master's degree, experience, and be licensed by the state. The average hourly pay is $23.33, according to BLS data.
Consultant
Consultants work in many fields, from finance to education. Many people pivot to consulting after acquiring a certain level of career experience.
Indeed.com notes that systems consultants, who help businesses make tech-related decisions, and financial consultants, who provide money-related guidance, are some of the highest paid — averaging around $90,000 a year.
Virtual assistant
Working as a virtual assistant is a solid option for those hoping to make money while spending a bit more time at home.
Virtual assistants may help their employers stay organized, schedule meetings and travel, make reservations, read emails, and more.
BLS data puts the average hourly pay for secretaries and assistants at $19.08, but this can vary a great deal depending on the work.
Tutor
Like teaching, tutoring can be a really fulfilling job — and one that offers flexibility as workers get older. 
Tutoring is not limited to teaching school subjects like math or English. Plenty of people hire tutors for help with test-taking, learning a musical instrument, and more.
While the BLS puts the average hourly wage at $21.55, in-demand tutors can charge much more than this per hour.
Customer service representative
Customer service jobs may get a bad rap, but plenty of people have the skills to do well in the field. 
Often, age brings a new understanding of how to deal with customers who are angry or confused — a key skill in the customer service industry.
Plus, many customer service jobs can now be done remotely. The BLS puts the average hourly pay at $17.75.
Photographer
If you've got an eye for taking pictures, working as a photographer — either on a freelance basis or for an established studio — is a great way to flex that creative ability.
Photographers can make good money shooting weddings, special events, headshots, and more — but you will need to practice and build a portfolio. 
BLS data puts the average hourly rate at around $18.73, but this can vary a great deal.
Event planner
Dabbling in event planning, whether you do it on the side or as a full-time gig, is a solid career move for those who are organized, social, and patient. 
Basically, it's a great job for anyone who has spent years of their career developing social and organization skills.
Event planners might help organize parties, weddings, conferences, concerts, and more. BLS data puts the average hourly earnings at $23.79.
Graphic designer
Graphic design is another career path that works well for those hoping to work on a flexible, part-time, or freelance schedule. Many graphic designers do freelance work and pick up jobs they find interesting.
Like photographers, graphic designers should have a portfolio of their work to attract different clients. BLS data puts average earnings at $24.38 an hour.
Tour guide
If you happen to live near a major city, landmark, or another hot tourist destination, working as a tour guide can be fun, fulfilling, and check all the boxes older workers are looking for.
This is a job that depends on insider knowledge about an area (that often comes with age) and social skills. How much a guide makes really depends on where and how often they work, but BLS data puts the average at around $18.17 an hour.
Life coach
We all develop and hone specific skills over time, and many who have worked throughout their lives learn that there's a lot they can teach younger adults. 
Life coaching — which involves providing guidance, advice, and helping clients develop career and personal skills — is becoming a more popular career path.
According to ZipRecruiter, the average hourly wage for a life coach is $19, but this can vary greatly depending on the coach's expertise and what sort of clients they can attract.
Bottom line
Many people start to ponder new questions as they enter the later stages of their careers. Can you continue working as you had for 10 to 15 more years? Can you retire early?
If you're looking for a career change or some work to try out on the side, these 15 career paths all offer many benefits for women over 50.

Join AARP and Double Your Number of Interviews Within 60 Days
Learn More
Earn Great Pay Working From Home
Free 3-class intro teaches you how to launch a bookkeeping business
Access the training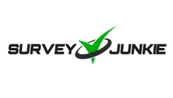 Earn Cash Taking Surveys
Join a community of 20M+ lifetime members who have been paid $76 million to date.
Sign up today