If this hasn't been your year, you're not alone. Despite all of the excitement back in January for the start of a new decade, 2020 has been anything but exciting. And for most of us, it's actually been a pretty rough year.
But with a new season comes new opportunities. And despite how your spring and summer may have gone, there are still a lot of ways to celebrate the fall season while staying safe and sticking to your budget. So if you're looking for fresh ways to thrive between paychecks this fall, here are 18 of our absolute favorite cheap (and low-COVID risk) activities. Time to get out and enjoy that crisp autumn weather without spending a ton of money.
Take a drive to see the foliage
If hiking isn't your thing, that doesn't mean you can't get out and admire the foliage. Rather than traipsing around the forest, opt instead for a drive through some of the most scenic parts of your state. Bring a camera and some blankets and stage a family photoshoot, or just drive around until you find the perfect place for a fall picnic.
Money-saving tip: Pack your own picnic basket rather than stopping to eat. You might be spending on gas, but you don't need to dish out cash for takeout too.
Visit a pumpkin patch
Another great way to celebrate the season? By visiting a pumpkin patch of course! Treat your family (or quarantine pals) to a day outside picking the best pumpkins from the patch. Grab some white and green pumpkins to decorate your front porch and be sure to snag a few orange ones for carving come Halloween.

Money-saving tip: Check to see if your local pumpkin patch has any family discount days at the end of its season.
Go for a hike
If social distancing is what you're after, there's no better way to enjoy the changing seasons than by getting outdoors for a hike. Sites like AllTrails can help you find the perfect hike in your area and will let you know how heavily trafficked (aka busy), your intended route is. Pick something a bit off the beaten path then get outside to admire the foliage and all these sunny fall days have to offer.

Money-saving tip: Choose trails outside of state parks to avoid paying entry fees.
Go all-out with Halloween decorations
Speaking of Halloween, we'd bet you have a bit more time on your hands this year for decorating. Rather than worrying about the parties or the trick-or-treating events we may be missing, focus instead on the positive. Deck out your house for the best Halloween yet, and even if the kiddos can't come for candy, it will still make them smile to see all your decorations.
Money-saving tip: Rather than heading to the store for decorations, get creative with items you have around the house. Make some creepy cut-outs with construction paper for your windows, cut some pumpkins out of felt, and pull apart some cotton balls to make cobwebs. You don't have to spend a ton to create a spooky Halloween display.
Carve pumpkins in your backyard
Remember those orange pumpkins we told you to get? Well now's the time to put them to use. Keep a few pumpkins whole for after the spookiest holiday of the year, then spend an afternoon carving up the rest. Save the seeds and try your hand at some amazing pumpkin recipes, then snag a few electric votive candles to light up your best jack-o'-lanterns.
Money-saving tip: Set aside some seeds for next spring and try your hand at growing your own pumpkins. Come next fall, you can just head out to your garden and pick your own pumpkins.
Do a fall-themed scavenger hunt
Social distancing with kids can be a challenge, which is one of the reasons we love this idea of hosting a fall-themed scavenger hunt. With Halloween plans left up in the air, why not have your own holiday fun right in your backyard? Take a note from the Easter Bunny here and hide a few candies and small treats around the yard. Then let your kids dress up in their costumes and run wild hunting down all the prizes.
Money-saving tip: Challenge your kids to help you in making this year the one of DIY costumes.
Have a fall recipe bake-off with your family
We all have our favorite fall dessert, so why not challenge your family or immediate friend circle to a fall-themed bake-off? Tell them to bring their A-game for the ultimate spread of apple crisps, pumpkin pies, and cider donuts. Then brew up some coffee or tea and enjoy the feast! Leftovers? Bag them up and drop them off in the mailboxes of all your socially distanced friends.
Make up a fall-themed game
There are so many fun fall games you and yours can play this season that you might even be tempted to make up your own. Make a fun fall twist on some of your favorite board games or even get your hands dirty building a pumpkin-themed bean bag court. If you have a lot of leaves in your yard, make a game out of it by having a leaf race.
Learn how to make your own pumpkin latte
If you're struggling with how to manage your money after a recent job loss, as many Americans are right now, don't spend another buck on pumpkin lattes. You'd be shocked at how much a daily caffeine fix from a coffee shop can cost over the long term. Learn how to make them at home instead, and you can enjoy them year-round.
Collect some natural fall decor
Another great activity you can do with your kids this season? See who can collect the most pine cones and acorns in 10 minutes. Gather them all in a basket to display on your kitchen table, stash a few by trees for the squirrels, or try your hand at some unique fall-themed crafts — like this easy DIY pine cone wreath for your front door. You don't need to spend a bunch of money to create something beautiful.
Get crafty with pine cones, acorns, and pumpkins
Once you've collected as many pinecones, acorns, and pumpkins as you possibly can, it's time to have a craft day! Make natural arrangements for your kitchen table and front porch, and even make a few extras as fun fall gifts for your neighbors. These pine cone pumpkins make for the perfect small gift for family and friends, and they're just as fun to make as they are to give!
Have a movie marathon
There's nothing quite like a crisp fall day to remind us how much fun it can be to stay cozied up indoors. With most movie theaters remaining closed, why not host your very own at-home movie marathon? Throw some pillows and blankets on the floor, make some popcorn, and buy your favorite candy snacks. Then start rewatching your favorite series ("Lord of the Rings," anyone?) or make it a holiday special with a few Halloween classics like "Hocus Pocus" and "Halloweentown."
Have a pajama party
Although many of us have been wearing PJs much more than we'd like to admit this year, there's still something to be said for making it official with a family-wide PJ party. Spend the day in your pajamas, throw a log in the fire, then cook up a batch of your favorite fall soup with some comfort-food sides. Spend the night curled up on the couch with a good book before hitting the hay.
Jump in a leaf pile
If you haven't jumped in a leaf pile, is it really even fall? The answer is no. Suit up in your favorite leaf-jumping gear (superhero capes encouraged), don a bit of tick spray, and then get to leaf jumping! Get the kids involved to help you make the biggest pile you can, and once the jumping is done, bag those babies up with a set of pumpkin leaf bags and plop them in your yard for an additional festive touch.
Have a backyard tailgate
Although you might be missing the real thing, that doesn't mean you can't have a small socially distanced tailgate of your own. Play some tunes on your best speakers, grill up some food, and enjoy some of the season's last warm days from the comfort of your backyard. Set up some socially distanced lawn chairs and invite a few friends for a potluck style get together — bonus points if you set up near the driveway where people can actually, you know, sit on their tailgates.
Plant bulbs for next spring
One of the best garden activities you can get up to this fall? Planting bulbs for next spring. Gather up some bulbs for your favorite spring flowers, such as tulips, daffodils, and hyacinths, then get to work planting them around the yard. If you don't have dedicated flower beds, use a few stones to make enclosed spaces where your flowers can bloom — safe from the hustle and bustle of future yard work.
Make fall-inspired art
There are so many fun fall-themed arts and crafts projects out there, so why not try your hand at a few of them? From drying and pressing leaves, making your own garland, or even making your own candle-holders. Get the kids involved with some fall finger paintings, and other fun pieces you can hang up all over the house to enjoy this season. You don't need costly materials to make something cute and festive.
Go apple picking
We saved the fall-iest activity for last. Much like leaf jumping, apple picking is a must when it comes to fall activities. Often cheap and sometimes free, this one will get you out of the house, keep you and your family at a COVID-safe distance from others, keep your budgeting plans in check, and have you heading back home with some fresh apples to bake all your favorite fall dishes.
The final word
It's been a weird year, but that doesn't mean you can't still get out and enjoy some family fun this fall season. Hopefully, these inexpensive ideas will help you get started and stay on budget while you enjoy some normalcy during this bizarre time.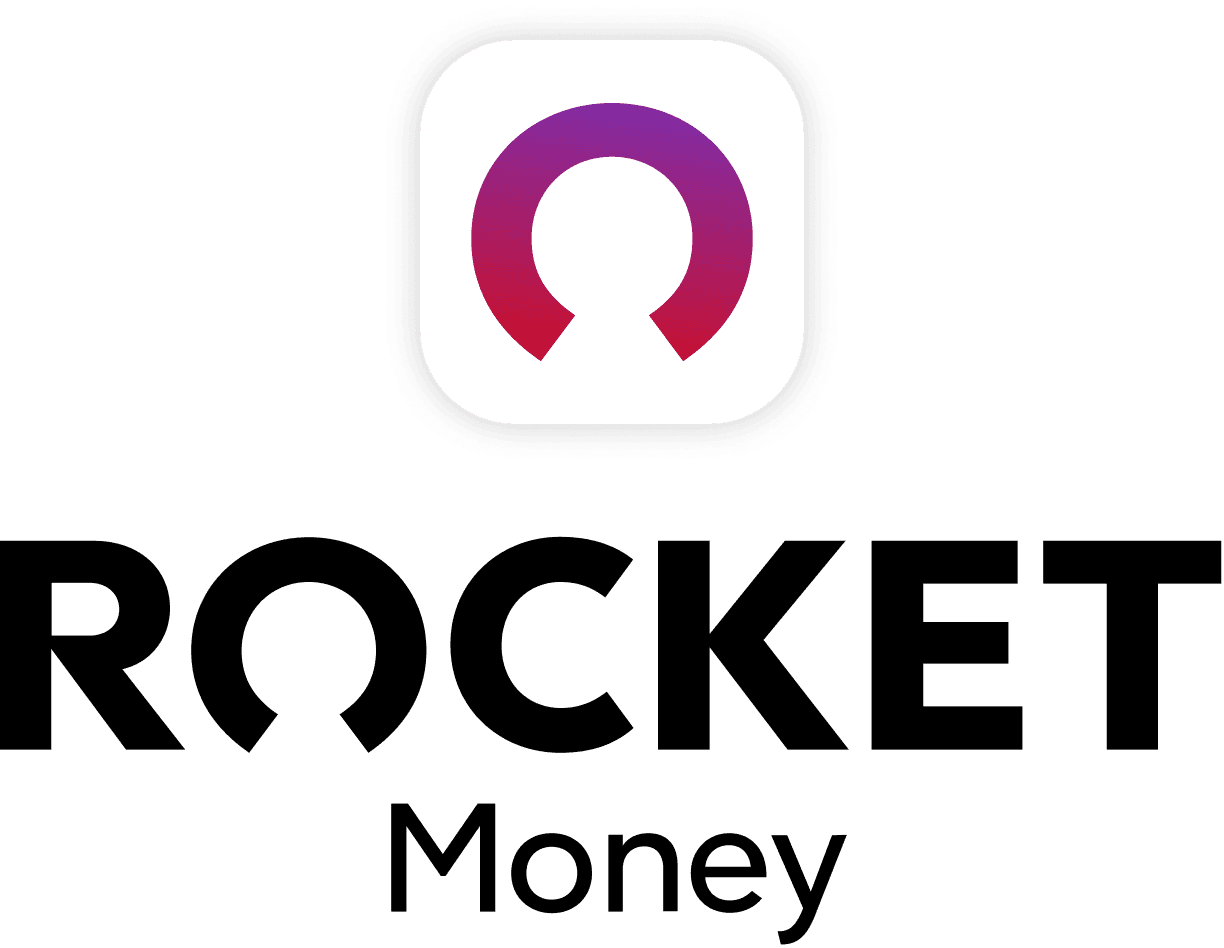 Rocket Money Benefits
Automatically find and cancel subscriptions
Slash your monthly phone, cable, and internet bills
Save an average of up to $720 a year