Is your pantry ready for back-to-school?
Now is the time to prepare for the kids to go back to school or change your daily routine without them at home. And if you're looking for ways to avoid money stress in the process, a Costco run may be a good option to help you with bulk-buy savings.
So, before you head to Costco, check a few sales you can take advantage of just in time for the end of summer.
Coffee
Starting a new morning routine for school and work can be a bit of a challenge. So pick up Peet's Coffee House Blend K-Cup Pods for easy-to-make coffee each morning before you head off for the day. The 60-count box comes in at $32.99, which is $7 off the normal price until Aug. 22.
Biscotti
If you're looking for something fancy to go with that coffee, grab a biscotti, a twice-baked Italian biscuit. The La Dolce Vita Classic Italian Biscotti has plenty of mini-sized biscotti in a 40-ounce container for $10.89. That cost includes a $3.60 manufacturer's discount, which is good until Aug. 28.
Sparkling water
LaCroix has become popular in recent years, and the drink maker is celebrating with a special variety pack. The LaCroix Curate Commemorative Collection Sparkling Water comes with three varieties of flavors: pineapple strawberry, blackberry cucumber, and cherry lime. You can pick up a 24-can case for $12.99 with a $2 manufacturer's discount until Aug. 28.
Cereal
A great way to get the kids up in the morning is by enticing them with yummy cereal. And is there any cereal better than the great Kellogg's Frosted Flakes Cereal? The two-pack with Tony the Tiger costs $7.19 until Aug. 28 with a $1.80 manufacturer's discount.
Crackers
Need a good after-school snack for the kids? Grab some Cheez-It Crackers, which come in a cheddar cheesy three-pound pack. Cheez-Its are currently $7.99 with a $2.50 manufacturer's discount until Aug. 28.
Bottled water
If you're heading back to the office, it may be good to grab some bottled water to take with you. Instead of getting the basic boring water, try Hint Flavored Water for $11.99 with a $3 manufacturer's discount until Aug. 28. The 15-bottle pack comes in pineapple, blackberry, and watermelon flavors.
Chips
Need an easy snack to toss into your kids' backpacks? Grab a box of Pringles Potato Chips. The box includes 60 original-flavored "snack stacks" for $17.29, which has a $3.20 manufacturer's discount until Sept. 4.
Candy
If you're looking for something that can bring a little happiness to anyone's lunch box, pick up some Kinder Joy Eggs. When you open one of the 12 eggs in the pack, you'll find a tasty treat on one side and a toy on the other. The box rings up at $12.69, including a $2.80 discount until Aug. 28.
Protein snacks
Kids aren't the only ones who need snacks. Pick up a Protein Snack Box with a variety of 24 treats for anyone who needs a bit of a boost. The box, which retails for $28.99 with a $6 discount until Aug. 28, includes a variety of beef jerky options from manufacturers Jack Link and Lorissa's Kitchen.
Trail mix
Another great snack to keep in your pantry is trail mix, so check out the Second Nature Trail Mix with its 16-count Wholesome Medley. The mix comes with dried cherries and cranberries, dark chocolate, and nuts for $9.59, including a $3 discount until Aug. 28.
Dog treats
Your kids may be getting all the back-to-school attention, but don't forget your furry friends. Costco has Pedigree DentaStix Variety Dog Treats on sale just for them. A 62-count box of treats costs $23.99 with a $5 discount until Aug. 14.
Pro tip: A great hack every Costco shopper should know is that the warehouse retailer's prescription drug program doesn't just cover humans. You can also get discounted prescriptions for your dogs and cats through Costco.
Sandwich bags
All those school lunches you're going to pack this year may need baggies for sandwiches, fruits, chips, or anything else that is sure to please even the pickiest of eaters. The Ziploc Double Zipper Bag Variety Pack includes four different sizes of baggies for all your home and lunch needs. The 347 bags cost a discounted $15.49 until its offer of $3.50 off expires on Aug. 28.
Coconut water
If you want something a little different, check out Vita Coco Coconut Water. The 12-pack of coconut water comes in at $22.49 with a $5.50 manufacturer's discount until Aug. 28.
Pro tip: Costco has a generous return policy, so feel free to try new things like coconut water. Anything you don't like can be returned even if you've already tried a few.
Salad dressing
Get your kids to eat their vegetables with a little extra on their dinner salads. The Hidden Valley Ranch Dressing comes in a two-bottle pack of the delicious salad dressing for $8.69, which includes a manufacturer's discount of $3.30 until Aug. 28.
Macaroni and cheese
Some days are harder than others, which is why a quick meal may be a good option for nights when everyone has after-school events. Family favorite Kraft Macaroni and Cheese may be a quick meal. The cheesy dinner comes with 18 boxes for $13.69, which is $4.80 off of the retail price with a discount until Aug. 28.
Bottom line
Are you ready for your Costco trip? Remember to take the best credit cards for shopping at Costco to take advantage of extra savings throughout the warehouse while you fill up your cart. Then, pack up those lunches and snacks and get back into your school routine for another great year.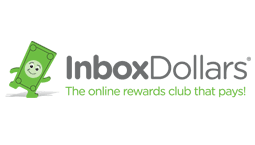 Inbox Dollars Benefits
Get a $5 bonus when you register with your email
You could earn money by taking surveys or making online searches
Over $80 million paid to members so far - how much can you earn?