Inflation is affecting many of us with increases in prices in a wide range of areas — from the cost of homes to a gallon of gas. However, there's one item that many have counted on to have the same, unchanged price: the famous Costco hot dog and soda combo. It's been $1.50 since 1984.
Will rising inflation finally hike the cost of the coveted meal? Here's what we know.
The origin of the Costco hot dog combo
The Costco hot dog combo, which consists of a quarter-pound, all beef frank and a 20-ounce cup of soda, made its debut in 1984. This food staple now sells over 100 million hot dogs every year, which is a staggering amount. That's more than every single hot dog sold in one year at all of the baseball stadiums in the country, combined.
The combo has always cost $1.50, something near and dear to Costco co-founder and former CEO Jim Sinegal's heart. In fact, he reportedly used strong words in a now-deleted tweet to convey to Costco president W. Craig Jelinek that he'd better figure out how to keep the price the same or else he'll kill him.
So far, Jelinek has figured it out.
How Costco has kept the hot dog combo at $1.50
In general, prices at Costco may vary depending on location, and factors such as supplier prices, inventory levels, and regional competition. However, the Costco hot dog combo costs the same amount at every warehouse location. The popular meal has remained $1.50 since it was first introduced, thanks to a variety of budgeting and cost-cutting measures.
For one, Costco used to use Hebrew National hot dogs, but they switched to in-house Kirkland hot dog production in 2009. Then in 2013, they switched from Coca-Cola to Pepsi after the former was set to raise prices. They have shown to make every effort to keep the price of the hot dog combo low.
The impact of inflation
Inflation in the United States is currently the highest it's been since 1982, and people are feeling motivated to work on how to manage money. Costco has been impacted as well by port delays altering the delivery of products, plus higher labor and freight costs.
CFO Richard Galanti noted the increase of product demand and shortages on an earnings call.
These challenges resulted in costs for the company going up.
In order to deal with inflation, Costco is likely to raise prices. That's despite Galanti's efforts to reportedly keep prices in line. There's been speculation that Costco's famous $4.99 rotisserie chicken could become more expensive. Additionally, the case of water with 40 bottles could cost more than $2.99 in the future. And some have speculated that Costco may raise the price of its membership, which has cost the same amount since 2017.
What about the infamously inexpensive hot dog combo?
We're guessing the cost of the combo isn't going to go up anytime soon, if ever. For one, it might look bad to do so right now, when many consumers are struggling to make ends meet in so many other ways. Plus, it says a lot about a retailer to have their iconic combo stay the same price for so long while still raking in profits elsewhere.
Raising the price even a quarter could draw ire — and that could have a much worse financial impact on Costco's bottom line. Many count on Costco's prices and offers to save money, and the hot dog combo's price remaining the same since its inception may stand as proof of the retailer thinking of their loyal customers who appreciate Costco's membership benefits.
Costco's hot dog isn't supposed to be profitable by itself
While Costco has undertaken measures to make the production of its hot dog combo less expensive over the years, the deal in and of itself isn't supposed to be profitable. The combo is considered to be a "loss leader," which is something that brings people into the store in the hopes they will spend money on other items. Come for the hot dog, stay for the bulk flatscreen TV and 36 rolls of toilet paper.
The second advantage of pricing the hot dog combo so low is the thought that it keeps the food court full, lending to a bustling and energetic environment that shoppers tend to love. Not to mention there are other delicious treats in the Costco food court.
Bottom line
It appears that many are counting on Costco to maintain their insanely cheap hot dog combo, along with continuing their best efforts to offer savings on everything from paper towels to vitamins.
Their hot dog combo has become iconic, and a symbol of how not everything has to be affected by inflation. If only we could see more of that elsewhere.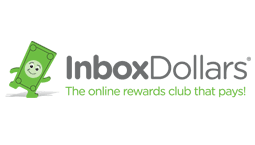 Inbox Dollars Benefits
Get a $5 bonus when you register with your email
You could earn money by taking surveys or making online searches
Over $80 million paid to members so far - how much can you earn?