Did you ever wonder how Costco keeps costs down? Do you have any idea what the retailer does to support its customers? Is it targeting businesses, high-end worth customers, or the everyday American?
In a recent interview with Yahoo! Finance, which named Costco the Company of the Year, CEO Craig Jelinek shared some interesting details about the organization.
While he doesn't give away any Costco secrets, there are some fantastic things that we learned from this interview about the way the company works and what makes it so successful.
Costco's average markup is about 13%
Retailers are in the business to make money, and to do that, they have to charge consumers a price that's higher than what they pay to the manufacturer and still cover all of their costs, such as labor and operational costs.
There's no typical markup as each company sets its own based on its needs, though grocery stores often have a markup of 15% or slightly lower.
In the interview, Jelinek shared that Costco's market up is just 13%. This does vary from one product to the next based on how labor intensive products are to make and sell.
People do purchase expensive items at Costco
There's little doubt people love to go to Costco to buy their $5 rotisserie chickens, and saving on bulk products is easy to do here, too.
However, Costco does have some pretty high-priced items throughout the store, and they don't sit around. You may not see a lot of people at the jewelry counter, but there are people who buy them.
Jelinek shared that yes, those $2,000 bottles of wine and the high-end $3,000 electric scooters they have in store are still sold, though those who buy them tend to be those with a higher spending threshold.
He sees signs of a recession
Costco has consistently worked to keep costs low for consumers, and while it is great to know the company is working to keep costs low, that doesn't mean consumers can buy with ease.
Many business owners expect the U.S. to enter into a recession, but most say they are not experiencing one at the moment.
As for Costco, the CEO states that he's seeing some signs of recession, such as the fact that high-end TVs and jewelry are not selling as quickly as they used to.
His favorite foods
Costco has a wide range of popular products, things that people from a wide range of lifestyles use.
Some items are quite popular such as Kirkland Signature Bath Tissue, the rotisserie chickens, Kirkland Signature Hickory Smoked Bacon, and their $1.50 hot dog and soda combo.
When asked about his favorite products, Jelinek shared that his are pretty specific. He loves hot dogs, like most people, but also enjoys the white cake.
The seemingly simple white cake with vanilla mousse filling and white buttercream frosting could be a must for the next birthday party.
He (almost) revealed the company's future
Though Jelinek does not come right out to say it, in the interview, he doesn't deny the company's future CEO plans. He's held the position since 2012 and, since then, has seen significant growth.
He also shared that he's not necessarily going anywhere anytime soon. However, when asked if the recent promotion of Ron Vachris to president was a step towards grooming the next CEO, he didn't outright deny it.
That could be an indication that the company's future is starting to take shape. Before Jelinek, James Sinegal served as the founder and CEO of the company since its founding. Those are big shoes for anyone to fill.
The company is growing its membership base
Costco membership is a critical component of the company's financial health and growth. While he doesn't provide numbers, Jelinek said that, through 2022, the company has grown its membership base.
In 2021, 111 million people paid for a Costco membership. Its membership has grown at a fairly steady rate since 2014 when it had 76.4 million members.
Costco reported that its renewal rate reached 92.6% at the end of its fiscal year in 2022 and that it had 118.9 million cardholders.
The 93-inch plush teddy bear is a hot buy
According to Jelinek, Costco's 93-inch plush blonde bear is a top seller.
The bear, which is nothing short of huge, weighs over 48 pounds. Its price varies by location but is $399.99 for members on the company's website.
During the interview, Jelinek shared that they first released the bears in Australia, and he loved it so much that he had one shipped from Australia to his grandkids. He said it was one of the craziest things he's done.
Consumers are buying, but they're more value-conscious
A big component of the interview focused on the economy and the country's current state. Jelinek shared that while there are some recessionary indications, consumers are still making purchases and coming in to buy.
He also noted that people are more value-conscious, buying items with more care and focusing more on price. The latest reports indicate that Americans are spending again, with some indications that inflation has eased up.
A survey from Deloitte indicates that consumers do expect prices to continue to climb in major purchase categories, and some have delayed large purchases as a result.
Consumers and employees matter most
Throughout the conversation, Jelinek put a spotlight on the successes Costco has had and that most of them come from their focus on providing for the needs of their members and their employees.
He shared that the company has always set out to pay people a livable wage to help employees buy a home. He also noted that they work hard to retain their employees and have noted low turnover as a result of that.
Bottom line
Costco is an interesting company, and it's evident that the organization works hard to beat the rising cost of groceries and meet the needs of its members as well as its employees.
In the interview, Craig Jelinek shared that he sees the company as having long-term success and that he and his team have worked to fill some pretty big shoes of the previous CEO.
He also notes the company continues to expand and wants to double its presence in the next 10 years.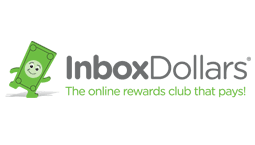 Inbox Dollars Benefits
Get a $5 bonus when you register with your email
You could earn money by taking surveys or making online searches
Over $80 million paid to members so far - how much can you earn?