Lawn care is an important part of being a homeowner. It keeps your home looking good and probably pleases the neighbors.
However, it's easy to waste money on expensive care. Here are some common mistakes to avoid if you want to cultivate a green lawn and keep more money in the bank.
Buying the wrong kind of seed
Fixing dirt spots in your yard with seed is an easy solution for homeowners — but only if you do it right.
Make sure you're buying seed that matches your grass type, and look for labels stating that it's "premium seed." Believe it or not, some grass seed contains weeds, and you want to avoid that so you don't end up spending extra cash to get rid of those weeds.
Mowing too close
Cutting your grass too low can cause it to die out, leading to a costly fix.
Your lawn could have issues absorbing sunlight and establishing roots if it's less than 1 inch high after you cut it. So, give it some extra room to grow a little taller.
Using a bad sprinkler system
Using sprinklers can be a good way to keep your lawn green and growing.
However, it's essential to install the right system for your yard. Make sure your sprinklers provide enough water and are in the best locations to irrigate your lawn and flowers properly.
Watering too often
You can turn a good sprinkler system into something bad if you overwater your lawn and plants.
Heritage Lawns & Irrigation in Olathe, Kansas, recommends using one-third of an inch of water three times weekly.
Failing to sharpen mower blades
Like knives and other blades, mower blades can get dull after repeated use. They need to be sharpened from time to time.
Skipping this vital maintenance could result in torn grass blades, which can turn your grass brown and make it more susceptible to pests and disease.
Not cleaning up lawn clumps
Lawnmowers often have a bag attached to them that collects clumps of mowed grass for easy disposal.
Leaving those clumps of clipped grass in your yard can cause issues with the healthy grass, as sunlight might not get to the lawn.
Pro tip: Consider investing in a self-mulching mower, which doesn't require a bag or cleaning up clumps.
Watering at the wrong time
Watering your lawn is more than just turning on a sprinkler. Turn your sprinklers on in the morning to give the water time to soak in before it gets too hot during the day. 
Watering at night could lead to disease and rot, as excess water won't be able to evaporate before the sun goes down.
Ignoring seasonal changes
Hot, dry summers have to be treated differently than wet springs when it comes to what's healthy for your lawn and plants. Don't forget to factor in autumn, which might mean leaf removal.
Overall, it's important to learn how often and how aggressively you should mow based on the season and know the best time to aerate.
Failing to add fertilizer
Fertilizer can be a great way to help your lawn when it's growing. However, adding the right fertilizer to your lawn and distributing the correct amount is essential so it doesn't burn your grass.
Pro tip: Some states have restrictions on the type of lawn fertilizer you can use, so make sure you know what is allowed.
Skipping weed prevention
Crabgrass can be incredibly frustrating when it breaks through and spreads its way over your well-cared-for lawn.
Instead, make sure you use weed prevention regularly to keep these nuisances from breaking through your lawn.
Overlooking alternatives to a traditional lawn
Just because everyone else has a lawn doesn't mean you must follow suit. Check with your local government to see what regulations exist regarding lawns. 
Consider replacing your grass with breathable artificial turf, plenty of flowers, or a rock garden.
Using a lawn mower that is a gas-guzzler
Do you hate the smell and loud noise of a gas-guzzling mower? Consider getting an electric mower instead.
It will likely be much quieter than a gas-powered mower, and you won't have to store cans of gas in your garage.
Putting grass where it won't grow
Not all spots on your property are created the same. That means there may be certain areas where grass won't grow.
Instead of trying to make it work, consider other options, such as ground-cover plants that thrive in shady conditions. Or, build a patio or backyard oasis where the grass won't grow.
Mowing the same way each week
Many people mow their lawns using the same pattern every time, but that might not be best for the yard.
Switch up your route from week to week to prevent grass from becoming bent in one direction. A little variety in your lawn routine can make the grass look better.
Not winterizing your sprinklers
Before winter arrives, turn off and drain your hose bibs. You also need to winterize sprinklers so that the water in the sprinkler lines doesn't cause serious issues. 
Make an appointment with a professional sprinkler company to shut down your system and blow water out of the lines.
Bottom line
Following the tips on this list can keep your lawn green while also helping you boost your bank account as you avoid overspending on this chore.
Remember to create a budget to keep your spending in check when it comes to your yard. As a bonus, this budget might also help you reach other important financial goals.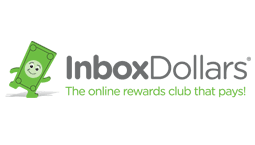 Inbox Dollars Benefits
Get a $5 bonus when you register with your email
You could earn money by taking surveys or making online searches
Over $80 million paid to members so far - how much can you earn?