Coming back from damaged credit can feel like an uphill battle — many lenders won't even give you the time of day until you've proven yourself as a reliable borrower or until the negative marks on your credit report fade away. Then there's dilemma of needing credit to get approved for a credit card, while also needing a product like a credit card to build your credit.
This may make it seem like your journey is an impossible feat, but it's not. You can absolutely build your credit to a score you're proud of, but it will take time, hard work, and a pattern of financial responsibility — and it's totally worth it.
As you make your way up the scoreboard, you'll find yourself reaping the many benefits of a positive credit history. Interest rates will be lower, you'll likely get better terms on loans, and lines of credit will grow higher and higher.
So stay on the right track, and you'll find it's possible to come back from bad credit and, once again, add a credit card to your wallet.
Should you get a credit card after bankruptcy or with bad credit?
Credit cards can be very rewarding when used properly, and wreak havoc on your financial health when mishandled. If you consistently make your payments and don't carry balances from month to month, credit cards can be used for more than just cashback and travel rewards; they can also be very helpful for raising your credit score.
Consistently overspend and roll over balances each month, on the other hand, and your credit profile might find itself on a treadmill of doom. Addressing patterns of mismanagement and overspending that may have landed you in trouble in the first place is a must before turning to a credit card to help you rebuild your credit.
Even if you feel you're ready for a credit card, not many lenders are willing to take a risk on an applicant with bad credit or who's fresh out of bankruptcy. Some won't even approve you for a credit card until the bankruptcy has fallen off your credit report completely — which could take up to 10 years.
But you can't be expected to wait a decade before trying to get a new credit card. Just don't rush out looking for one until you're sure you can handle it responsibly. Practice proper money management first, such as being able to stick to a budget and saving money for emergencies. Only then should you consider adding a credit card to your collection. You can explore your options in our list of the best credit cards for bad credit.
6 things to do before getting a new credit card
Having credit cards can be exciting, and since they're so intertwined with consumer spending, it seems like you're almost expected to have at least one in your wallet. But before you submit an application for your next card, you need to work on increasing the likelihood of getting approved.
Applying for credit cards you don't qualify for could have a negative impact on your credit score, so consider some of these ways you can boost your chances of success:
1. Set up a way to monitor your credit
The last thing you want while you're working on improving your credit score is to find out there's something on your report that's holding you back. While many credit cards come with free credit score monitoring, sites like Credit Sesame are free for everyone.
On top of free credit report monitoring, you can get a full annual credit report through AnnualCreditReport.com, a central website managed by the three nationwide credit reporting companies.
Monitoring your credit is important, no matter where your score falls. It can also be movitating as you watch your score rise and see your hard work pay off.
2. Make all your payments on time
Payment history and credit utilization are the two most important factors that determine your credit score and account for 35% and 30% of your FICO score, respectively. Every creditor wants to know you're making your payments on time and you're using your credit responsibly. Missed payments show unreliability, while having too much debt may mean you're overextending yourself.
One of the most important things you can do to repair your credit is to continue making on-time payments for any debt you still have. If you don't have many fixed payments each month, some banks and credit unions offer credit-builder loans to help customers build or repair their credit, which might be something to consider looking into.
The loan amounts are usually low, and the repayment periods range from six to 18 months. If a credit-builder loan is something you can manage, do some research and find the best option available to you with the lowest interest rate.
3. Consider becoming an authorized user
To become an authorized user on a credit card, you first need to have someone who is willing to add you to their account. If that's an option for you, consider asking to be added as an authorized user.
You don't necessarily have to be given a credit card to reap the benefits, either. After becoming an authorized user, the account is added to your credit report, which means on-time payments by the primary cardholder will help you build good credit history.
Don't ask just anyone to add you to their account, though. Your credit can get hurt if the primary cardholder is financially irresponsible, so make sure they have good credit and are making the right moves financially.
4. Research secured credit cards
A secured credit card is similar to a traditional credit card, except that the cardholder makes a deposit into the account, which becomes the collateral for using the card. This is essentially your credit limit. For instance, if you open a secured credit card and deposit $1,000 into the account, you'll have a credit limit of $1,000. 
Though interest rates vary by lender, you can avoid interest entirely by getting in the habit of only making small purchases with the card and paying them off in full each month. The key is to always make your payments on time and in full.
Over time, you'll prove to lenders and yourself that you're capable of handling credit responsibly. After a year or so, you can talk to your lender to see if you qualify for an unsecured credit card.
5. Retail store charge card
Charge cards from a retail store may come in handy as their credit requirements can sometimes be looser than other unsecured cards. They often have lower limits, as well, so you can focus on keeping purchases small and in check.
Something to keep in mind, however, is that a low credit limit can mean that even small purchases could increase your utilization ratio. If you have a credit limit of $500, a charge of $250 leaves you with a ratio of 50%, well over the 30% you want to keep it under.
Also, retail charge cards often have high interest rates, so you want to make your payments on time just like you would with a normal credit card to avoid paying interest on your purchases.
Lastly, retail cards may have a limited network and you may only be able to use them when shopping at specific stores. In that case, make sure you can still get use out of the card.
6. See if your rent payments can be reported
If you have a mortgage, then your loan payments are reported to credit bureaus. But what about all those renters out there?
Your rent payment is one of the largest and most consistent bills you pay every month, but if your landlord chooses not to report it, then it won't be included in your credit score. It can't hurt to ask your landlord if they'll do this, but if they won't, there are several companies that will report rent payments on your behalf for a monthly fee.
PayYourRent, for instance, allows you to make your rent payments through its portal, which will automatically be reported to all three major credit bureaus for a fee of about $10 per month.
Bottom line
If overspending and not knowing how to manage your money was what landed you in deep water in the first place, address those issues first before taking on the added responsibility of a credit card.
Rebuilding your credit is no easy task, but it's not impossible. With time, diligence, and hard work, you can find yourself on the other end of the credit score spectrum.
As you begin establishing a track record of financial responsibility, the number of credit cards you qualify for will begin to grow, and you can start reaping the many rewards of making wise choices with your money.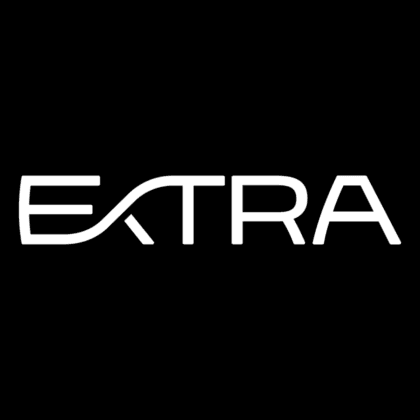 Extra App Benefits
Build your credit history every time you spend money
Works with your existing bank account
Earn up to 1% in points for rideshares, coffees, phone bills, and more