Are you still getting paper paychecks or only direct depositing to your checking account? Setting up a direct deposit to a savings account can help build your savings and eliminate the need to make an additional transfer from your checking to your savings account.
But how does direct deposit work and is it always better to deposit into a savings account versus a checking account? It depends, but knowing your options could help you decide what's right for you.
Featured High Yield Savings Accounts
CloudBank 24/7 Savings - 5.26% APY1
High-yield savings account. $1 minimum deposit. FDIC insured.
Open Account

Upgrade Premier Savings - 5.07% APY
High Yield Savings Account. $1,000 minimum balance. FDIC Insured through Cross River Bank.2
Open Account

SoFi Checking & Savings - Earn Up to $250 When You Set Up Direct Deposit
Earn 4.60% APY3 and collect up to a $250 cash bonus with direct deposit or $5,000 or more in qualifying deposits.4 FDIC Insured.
Open Account
What is direct deposit?
Direct deposit allows you to receive your paychecks automatically into an eligible checking or savings account. This is a popular way to receive payments because you don't have to deal with paper checks and in-person visits to your financial institution.
Rather than receiving a printed check that you have to deposit, you give your employer information about the account you want your money deposited into. The company then automatically deposits your paycheck into the account you choose on your payday. Some companies also use payroll software to help automate this process.
Many of the best banks also offer direct deposit options, and some even allow you to enroll in early direct deposit. This makes your paycheck available in your deposit account up to two business days earlier. If you need your money even faster, consider using a paycheck advance app.
The advantages of direct deposit into a savings account
Convenience
Considering you don't have to do much more than set it up, direct deposit is a convenient way to deposit your paycheck into your savings or bank account. The setup itself doesn't typically take more than a few minutes. This means no more waiting for a check to arrive in the mail, driving to your bank, and filling out a deposit slip to deposit your money.
Additionally, direct deposit works no matter where you're located. If you're traveling for work or on vacation anywhere in the world, you can still expect to receive your paycheck in your bank account — no need to reroute a check somewhere else.
Safety
If you compare security concerns between receiving money by direct deposit versus a mailed check, it's no contest. A check in the mail can be stolen, which can put your sensitive information out in the world. This can be as simple as having your mail delivered to the wrong address.
That isn't to say your online banking information can't be hacked. However, financial institutions typically have security measures in place to prevent data breaches. This includes requiring multiple-factor authentication and passwords to access your online account.
Speed
When was the last time you sent something through the mail? If you pay for expedited shipping, mail can arrive faster, but it's not always the quickest or best option — especially if something as important as money is being sent. Instead of waiting for a check in the mail, direct deposit lets you know exactly when your money is deposited and gives you immediate access to it.
Savings
Some direct deposit programs allow you to split your paychecks between multiple accounts. This could come in handy if you want some money going into a savings account and the rest going into another type of account, such as a checking account or a money market account.
You might need money in a checking account because you use a debit card to pay bills or you have to maintain a minimum balance to avoid a monthly maintenance fee. Putting some of your deposit directly into savings can also help you save money for specific goals, including saving for a rainy day emergency fund, a car, or a house.
How to set up direct deposit into a savings account
Not all banks and credit unions have the same process, but you can expect the general steps for setting up direct deposit to be similar. The process many of the best savings accounts use is likely the same among most financial institutions. Here's how you typically get started:
Sign in to your employer's online portal and follow the instructions to set up your direct deposit.
If your employer doesn't use an online portal, you may have to fill out a direct deposit form and submit it to your human resources department.
You'll need certain information, including your name and address, bank account and routing numbers, signature, and possibly a voided check.
Select the account you want your money deposited into. You may also be able to split your paycheck between multiple accounts.
Because these are general steps, it's likely best to speak with the payroll department at your company to see what its process is for setting up direct deposit.
FAQ
Should you direct deposit to savings or checking?
It depends on your situation. The main difference between checking versus savings accounts is you typically use checking accounts for everyday transactions whereas savings accounts are designed for storing money. Savings accounts also often offer higher interest rates on your stored funds than checking accounts, letting you earn more on what you save, especially if you have a high-yield savings account.
If your direct deposit program allows it, you can also split your deposit between multiple accounts or banks. This lets you automatically allocate money to whichever checking and savings accounts you choose.
Can you direct deposit into any account?
You can typically direct deposit into any checking or savings account as long as your direct deposit program and financial institution allow it. To set up direct deposit, you often need to fill out a direct deposit form from your employer or financial institution and give it to your employer.
You will also need your bank's address and your account information, including your bank routing number and your account number. You might also need to provide your Social Security number. If you're able to split your deposit between multiple accounts, you'll also need to specify the percentage or dollar amount you want to deposit in each account.
Can you deposit a check into a savings account?
Yes, you can deposit a check into a savings account. Depending on your financial institution, you might be able to deposit your check in person at your local branch, through an ATM, or by using mobile banking features on your bank's mobile app.
How can I withdraw from a savings account?
One of the withdrawal methods from a savings account is by using an automated clearing house (ACH) transfer. An ACH transfer is an electronic transfer of funds between banks that is fast, secure, and convenient. You can typically initiate an ACH transfer online or in the app of your bank. You may need to have the following information for the transfer:

The bank name, routing number, and account number of the savings account you want to withdraw from.
The bank name, routing number, and account number of the checking account or another account you want to transfer the money to. This account can be at the same bank or a different bank.
The amount and date of the withdrawal.
Direct deposits into savings accounts: bottom line
Direct deposit is often the quickest and easiest way to deposit paychecks directly into a checking or savings account. You might decide to deposit into one account over the other, depending on whether you want easy access to your funds or to help build your savings.
To take full advantage of the benefits of direct deposit, it makes sense to deposit your paychecks into bank accounts that offer the features and benefits you want. Check out our list of the best checking accounts to find an account that meets your personal finance needs.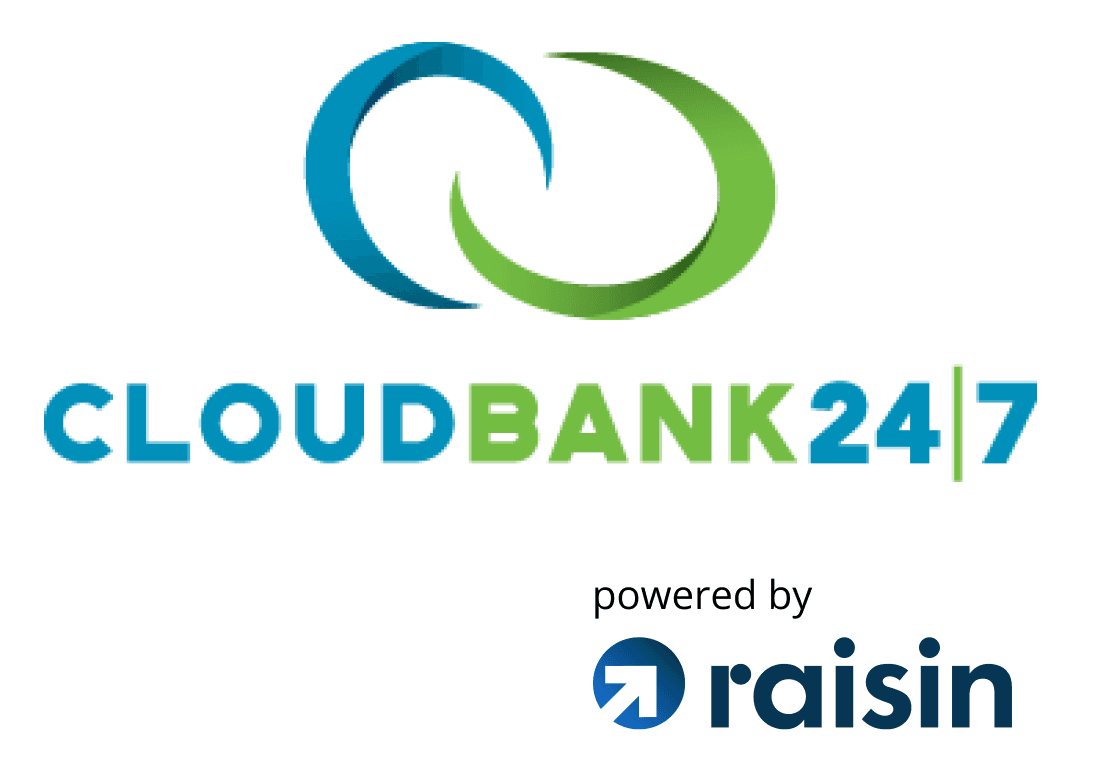 CloudBank 24/7 High Yield Savings Account Benefits
Incredible 5.26% APY1 to boost your savings
Interest is compounded daily and posted to your account monthly
Enjoy 24/7 online access to your account and funds
FDIC insured through Third Coast Bank SSB, no fees, $1 minimum deposit