If you thought receipts were only good for returning impulse purchases, we've got news for you: Times have changed, and receipts from your everyday shopping trips are more valuable than ever. Don't tell the cashier you don't need it, don't crumple it up in your coat pocket, and don't toss it in the trash when you get home from the store; that receipt could be worth anywhere from a few dollars and cents in cash back to a huge rebate. You wouldn't toss your cash in the trash, would you?
If you just started digging through your pockets for recent receipts, you're off to a great start. There are a number of ways you can turn those slips of paper into cold hard cash. Let's dive in!
Get cash back while you shop
Ibotta is a free app that gives you plenty of opportunities to earn cash back from your everyday purchases. It rewards you for shopping at hundreds of retailers, restaurants, and more, from trips to the grocery store to holiday shopping on eBay.
How Ibotta works
You can get cash back from Ibotta by uploading your receipt, linking a customer loyalty card for certain retailers, or shopping on your phone. Ibotta requires you to browse cashback offers before shopping, so you'll need to be proactive when you know you're going to spend, but it's so easy to use it won't feel like work.
How to use Ibotta to make money from receipts
You'll need to download the app and create an Ibotta account to get started. From there, you can browse available offers on the products you need and add those offers by completing simple tasks.
Next, shop as you normally would. You'll be able to buy those products at any of Ibotta's supported retailers. When you're done, take a photo of your receipt. Ibotta will compare the offers you added with the items you bought and give you cash in your account. Once you have $20, you can cash out via PayPal or redeem your rewards for a gift card.
Earn rewards with your everyday purchases
You know that carton of ice cream is worth the 1,000 calories, but did you know it could also be worth 1,000 rewards points? Fetch makes it easy to earn rewards points from your everyday shopping, which you can then redeem for all kinds of gift cards.
How Fetch works
Fetch lets you earn points for buying participating products from brands that were probably already on your shopping list. Common household products, grocery items, and personal care items are all eligible to earn rewards through Fetch. Once you've earned as little as 3,000 points, you can redeem them for a gift card. Fetch is free to use, and you don't need to put any effort in before you shop. Just hang on to your receipt!
How to use Fetch to make money from receipts
You'll need to download the app and create a Fetch account to get started. Fetch is also offering a promo code right now; you can use code FRWEB during signup to get 2,000 bonus points on your first receipt. Then, after you shop for your groceries, just scan your receipt with the app and you'll be instantly rewarded with points. It's that easy!
Browse and earn bonuses
If you love browsing more than you love spending, the Shopkick app is for you. There are a number of actions that earn you "kicks" (Shopkick points), and not all of them involve spending money. Earning free gift cards could be as simple as entering the stores you love.
How Shopkick works
Shopkick lets you earn "kicks," which can later be redeemed for gift cards, in the following ways:
Entering stores
Scanning barcodes
Submitting a receipt from a purchase
Making a purchase with a linked Visa or Mastercard
Buying items online
Watching videos
Once you have a minimum number of kicks, you can redeem them for gift cards to retailers like Amazon and Target.
How to use Shopkick to make money from receipts
One of the ways you can earn kicks on Shopkick is by using the app to take a picture of your receipt after you make a purchase. Whether you're shopping for groceries, gifts, or gadgets, you can earn kicks on Shopkick for uploading your receipt. You'll just need to download the app and create an account to get started.
Get refunds for price adjustments
Capital One Shopping Price Protection is a 100% free online service that gets you refunds for price adjustments after you make a purchase.1
How Capital One Shopping works
Capital One Shopping scans your emails for receipts at online stores that they monitor, then tracks the prices of the items you bought (so you don't have to). They'll also stay on top of any late deliveries and leverage company policies to issue partial refunds when available. Sounds too good to be true, right? Think again. Depending on retailer policies, Capital One Shopping will either file a claim on your behalf or help you contact the retailer directly to claim your savings.
How to use Capital One Shopping Price Protection to make money from receipts
You won't need to keep track of your receipts to get refunds from Capital One Shopping, since the tool monitors your confirmation emails. Just sign up for an account and wait for a refund opportunity. Depending on the retailer, you might receive money credited to your original payment method, emailed to you as an electronic gift card, or sent as a check in the mail.
Sign up with Capital One Shopping Price Protection
Don't miss valuable surveys and coupons
Sometimes receipts can be long (we're looking at you, CVS!), but don't let that deter you from getting to the bottom of yours. Many stores want to hear about your experience and will offer you the opportunity to receive a coupon or be entered in a sweepstakes in exchange for taking a survey. Look for a phone number or website address where you can take the survey.
And don't overlook coupons on your receipts, too. Stores want you to come back again, so they'll include a discount you can use on future shopping trips.
Mail in those rebates
Rebates are cashback offers that manufacturers provide when you purchase certain products. While rebates can be incredibly valuable, you have to remember to mail them in, and you must keep your receipt; otherwise, you'll pay full price.
Mail-in rebates typically have an expiration date and require that you provide your receipt to receive your cash back. That's why it's important to save your receipts for products that come with a rebate offer.
The final word on earning money from your receipts
It's easy to earn cash back on your everyday purchases just by holding on to your receipts. Don't underestimate the value of that slip of paper, because cash back on everyday purchases can add up fast. When you're looking at how to save money and how to manage your money, cash back definitely makes a difference.
There's something for everyone on our list, whether you enjoy browsing coupons or just want to earn cash back on autopilot. And the best part is, you don't have to choose just one option. Many of these apps can work together to earn you even more rewards. What if you could get cash back in addition to a rebate offer, and then snag a refund when the price of the product drops? Hold on to your receipts, and you just might get lucky.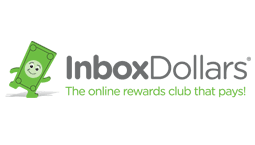 Inbox Dollars Benefits
Get a $5 bonus when you register with your email
You could earn money by taking surveys or making online searches
Over $80 million paid to members so far - how much can you earn?