How much are you earning in your savings account right now?
In most cases, you probably aren't earning much. In fact, 78% of Americans are earning less than 3% on their savings, and losing money to inflation at a rapid pace.
But there are quite a few ways to (safely) boost your bank account and earn 3% on your money, with some places paying up to 5% interest just for depositing your money there.
We've found the top ways to earn more on your savings, and most of them allow you to quickly sign up and deposit funds online. Keep reading to find out how to become part of the 22% of Americans earning 3% (or more) on your money.
Spend less than you earn
If you want to earn more money on your savings, you need to have savings in the first place! Getting on a simple budget and optimizing your expenses to ensure you are spending less than you earn will allow you to build up a savings account quickly.
The key is to review your past spending to find out where your money has been going, and cut out expenses that are preventing you from saving more. Then take your savings and put it into a high-yield account.
Stick to online banks
If you want to earn more interest, use an online bank. While some traditional brick-and-mortar banks offer accounts or investments with 3% interest (or more), many don't pay much in interest.
Online banks typically offer higher rates on deposits due to their low overhead (no physical locations to pay for) and the ability to handle everything online or in their app. Plus, it usually only takes a few minutes to sign up.
Compare high-yield savings accounts
High-yield savings accounts are similar to regular savings accounts but pay a much higher interest rate. There may be restrictions on how many withdrawals you can make in a month, but the higher yield is typically worth it if you don't make a lot of withdrawals.
Some of the top high-yield savings accounts are paying out up to 4% APY (or more), and are one of the easiest ways to level up your savings interest rate.
Compare CDs
Certificates of deposit (CDs) are a type of savings account that locks your money up for a set amount of time while paying you a high interest rate. CDs typically come in increments of one year, with the longest CDs lasting up to 10 years.
CDs are paying nearly 5% right now and offer guaranteed returns. Compare the top CDs to find out what works for your savings timeline and you could easily make more than 3% on your savings.
Don't ignore sign-up bonuses
Did you know bank accounts offer sign-up bonuses? In addition to high rates, some high-yield savings accounts offer a cash bonus for signing up and depositing funds. 
It's a great way to earn even more on your savings. Banks offer these bonuses as a way to incentivize new customers to switch banks.
Just remember, you typically need to deposit a minimum amount and leave the funds in place for a certain amount of time to earn the bonus.
Consider Series I Savings Bonds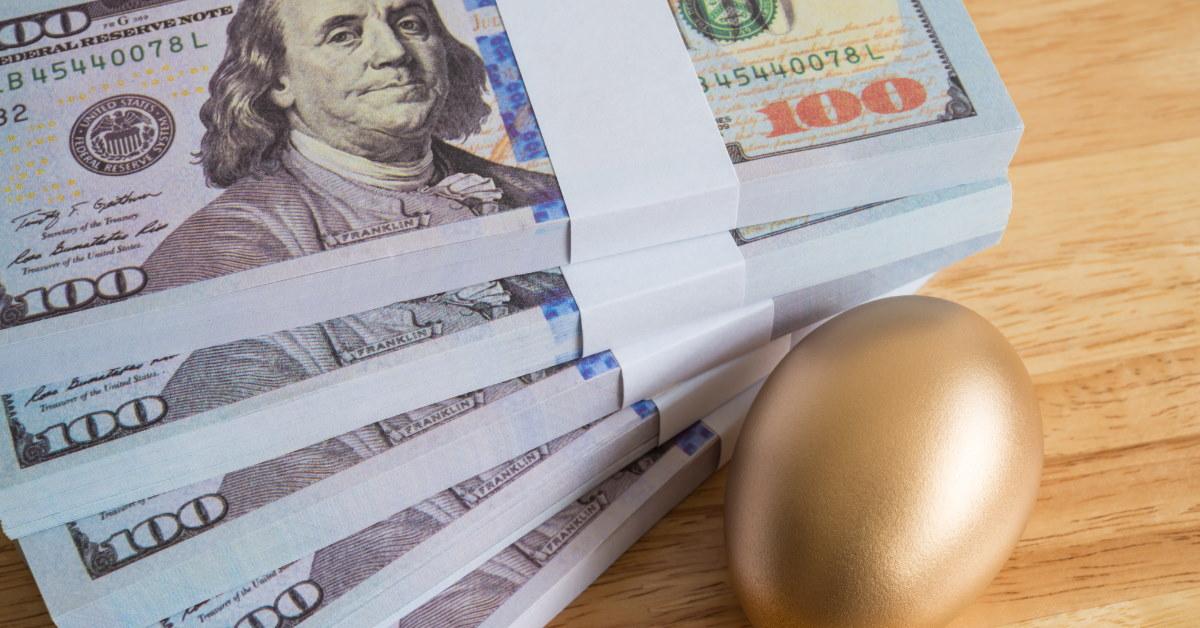 Series I Savings Bonds (or "I Bonds") are inflation-adjusted securities that are paying a high interest rate right now because inflation is high in the U.S. While the rates are lower than they used to be, you can still get more than 3% interest on these bonds right now.
You can invest up to $10,000 per year (per individual) into I Bonds, and the interest rate is locked in for six months at a time. 
You can't withdraw your money for the first 12 months, and there is a small penalty if you withdraw before five years (you lose three months' interest payments).
Invest in short-term U.S. Treasury bills
U.S. Treasury bills (or "T-bills") offer a decent rate for a short-term investment. T-bills are offered in lengths of four, eight, 13, 17, 26, and 52 weeks, and right now, some of the shorter-term offerings have the highest rates of nearly 5% interest.
You can buy T-bills directly from the government at TreasuryDirect.gov, and the purchase price is discounted. For example, if you buy $1,000 of T-bills for a 26-week duration, you might only pay $950. Once the T-bill matures, you receive $1,000, netting you a 5% return.
Compare money market funds
Money market funds are a type of mutual fund that invests in liquid investments, such as U.S. Treasuries, short-term debt, cash, and cash equivalents. 
It's one of the safer investments available, and money market funds are earning more than 3% APY right now. 
You can invest in a money market fund through almost any brokerage firm (such as Fidelity, Schwab, etc.).
Consider a high-yield checking account
While most checking accounts pay very little interest, some checking accounts offer high interest rates on deposits (up to a maximum amount). 
High-yield checking accounts (or "cash accounts") offer rates similar to a high-yield savings account, but to earn that rate, you must meet certain requirements.
Most checking accounts paying over 3% require a direct deposit into the account, a certain number of transactions, or a minimum balance. And you only earn the high rate up to a certain dollar amount (such as $10,000).
Invest in municipal bonds
Municipal bonds are government bonds that offer a high yield right now, as the cost of borrowing is up significantly. 
While you can invest in the bonds directly, you can also purchase municipal bond funds that own a wide selection of bonds within the fund, helping you diversify your holdings.
Municipal bonds are paying over 3% right now, and some are even tax-free. But these bonds come with a risk of loss, as they are tradable securities that can rise and fall in value.
Compare dividend-paying stocks
If you don't mind investing some of your savings, looking at dividend-paying stocks can be a great way to increase the yield on your money. 
Many dividend stocks (and dividend ETFs) are paying over 3% right now and can help you generate regular income, while also enjoying the upside of appreciation.
Dividend stocks are more risky than a savings account or U.S. Treasury bills, but are typically seen as more stable than high-growth stocks.
Bottom line
With the recent hike in interest rates, it's easier than ever to earn more interest on your savings. But most banks won't tell you this, and unless you move your money, it will stay earning a fraction of a percent.
To quickly boost your savings APY, consider moving your funds to a high-yield savings account, dividend-paying investment, or safe investments like U.S. Treasuries or CDs. 
If you have a decent chunk of money in your savings account, this can net you hundreds of dollars per year.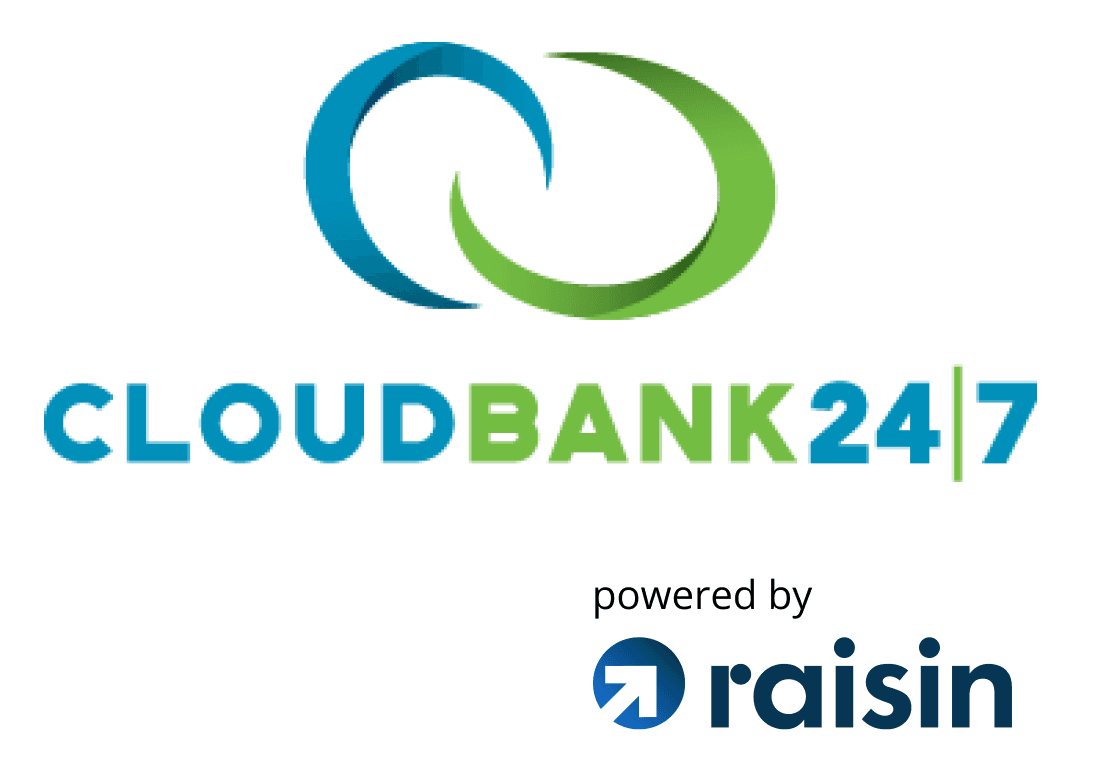 CloudBank 24/7 High Yield Savings Account Benefits
Incredible 5.26% APY1 to boost your savings
Interest is compounded daily and posted to your account monthly
Enjoy 24/7 online access to your account and funds
FDIC insured through Third Coast Bank SSB, no fees, $1 minimum deposit