Saving money for retirement can be an achievable goal, but sometimes it may be helpful to have some extra tracking tools to make sure you're going in the right direction.
These days there are many calculators, apps, or other planning options that can give you a better idea of how much you need to save or what your expenses could look like in the future.
Check out some of these tools to see if they can work for you as you put your retirement plan in place. You may even find a way to retire early.
Betterment
Betterment's app for your smartphone can help you manage your investments as you set goals for your retirement or other investments. In fact, the app lets you set specific goals, which can help motivate you to save.
The free app allows you to invest money and get the aid of an automated portfolio manager. Or you can pay for the premium edition, which can give you access to financial planners who can walk you through different options for your investments.
Charles Schwab Retirement Calculator
The Charles Schwab retirement calculator can be a great option if you're starting to consider what you need to do to make your portfolio optimized for retirement.
Simply enter your current age, your planned retirement age, and how much risk you want to take with your investments. 
The calculator can give you a general plan for how to diversify your portfolio with options like stocks, cash, or fixed-income investments.
NewRetirement Calculator
NewRetirement considers several factors to help you decide how much you need to save for retirement. The calculator asks for your age as well as how much you spend and save each month. 
You can also adjust the calculator based on different factors, including working part-time, reducing your expenses, or downsizing your home when you retire.
Vanguard Retirement Nest Egg Calculator
Just how much will you need in retirement? Check out the Vanguard Retirement Nest Egg calculator to help you determine that important number.
The Vanguard calculator asks you to estimate how long you expect to live on your savings, how much you already have saved, and how much your annual expenses may be to determine how long your money will last before you run out.
Social Security Quick Calculator
One source of income you'll want to consider in your estimated retirement budget is your Social Security income.
That's where the Social Security Administration's Quick Calculator can help you out. Input information like your current earnings and when you plan to start collecting your Social Security to figure out how much you're estimated to receive. 
This could be helpful when you're planning because you can have higher monthly income if you delay Social Security instead of collecting it when you're first eligible.
Playbook
One thing that you may not be considering as part of your calculations are potential taxes you'll have to pay on your retirement investments when you stop working.
Playbook is a good app to use to optimize your income and possibly reduce your taxes by figuring out ways to make your retirement portfolio work for you. It can also help you track financial goals and build the best portfolio for you to reach those goals.
Fidelity Retirement Score
Fidelity's Retirement Score calculator asks you several questions about your age, how much you plan to save each month for retirement, and other factors to come up with a score for how well you're doing to reach your retirement goals.
If your score is too low, you can adjust factors such as what age you'll retire and your estimated retirement spending habits to figure out what you need to do to provide the retirement you envision.
Stash Retirement Calculator
Stash starts off with some basic questions similar to other retirement calculators, such as your age, when you plan to retire, and how much you've saved so far.
One of the great things about this calculator is it will adjust its bar graph as you're adjusting different factors to help you see exactly what changes can affect your retirement estimates.
RetirePlan
The RetirePlan app drills down into your investments and plans using a deep list of factors that you can adjust to figure out your optimal retirement plan. 
It will even factor in things like a pension, large purchases, or sending your kids to college and how that could affect your retirement decisions.
Be aware that the RetirePlan app requires an iPad, so you may not have the right tech to use the platform.
The Complete Retirement Planner
Need something that covers everything? Check out the Complete Retirement Planner, which includes typical retirement factors as well as tax deductions, health care expenses, investment risks, and more.
The planner costs $89.99, but it may be worth the cost if it helps you plan for your retirement years.
Bottom line
As you research your options for retirement, it's a good idea to create an estimated budget for expenses so you don't waste money in retirement.
You'll also want to consider different factors that could affect your retirement plans, such as traveling to unique places or downsizing to a smaller home. 
And factor in any income you may have from investments as well as your Social Security.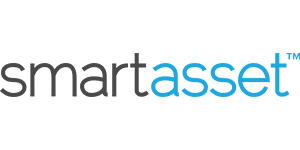 Smart Asset Benefits
Get matched with fiduciary financial advisors
Advisors are vetted and certified fiduciaries
Take the mystery out of retirement planning
Their matching tool is free
FinanceBuzz doesn't invest its money with this provider, but they are our referral partner. We get paid by them only if you click to them from our website and take a qualifying action (for example, opening an account.)