Electric vehicles have become more interesting to some car buyers in recent months as gas prices have risen across the country.
But while potential buyers may be looking for ways to avoid sticker shock at the gas pump, there are other selling points for getting an electric vehicle. In fact, electric vehicles can trim expenses in a number of other ways.
As you think about what car to buy, learning how choosing an electric vehicle can help you steer clear of inflation and higher gas prices and save in other ways.
Electric cars don't require oil changes
If you drive a gas-powered engine, your engine requires moving parts that need to be attended to on a regular basis.
But with an electric vehicle, you won't have to worry about oil changes anymore. This could easily save you $40 or so every 3,000 miles.
You might catch a break on some maintenance
There are other maintenance issues that you might not have to worry about when you buy an electric car.
For example, EVs use regenerative braking, a technology that helps you avoid some of the typical maintenance issues you face with brakes on a gas-powered vehicle.
An EV transmission also isn't as complicated as one for a gas-powered car, so transmission maintenance won't be as much of a concern.
There's no gas tax
In addition to the cost of a gallon of gas, you typically pay taxes added on by your state government or the federal government. This extra revenue might be earmarked for road or infrastructure improvements, which benefits both gas and electric cars.
But if you're charging your electric vehicle at home or at a public charger, you can avoid those gas taxes.
You can get tax incentives
The U.S. government as well as some state governments have created tax incentives to encourage more people to buy electric vehicles.
The IRS website describes the factors that make you eligible for a federal tax credit.
Do some research before you buy a vehicle to see which tax incentives are available. Check with the IRS, state tax departments, or your local dealer.
Electric cars have fewer moving parts
An electric vehicle may have fewer moving parts than a car with a traditional combustion engine. Because of this fact, EVs can be easier to maintain when it comes to routine care.
Your EV also may be less likely to require repairs, which can save you money on costly fixes.
Some depreciate slowly
Depreciation can be a factor for some buyers who plan to eventually sell or trade in their vehicle for a different model.
Regardless of what's under the hood, a car can start depreciating as soon as it rolls off the lot. And it's true that many electric cars depreciate even faster than their traditional gas-powered cars.
However, desirable models, such as Teslas, may retain their value better.
They don't tempt you to spend more at the gas station
Think of all the times you have had to drive out of your way to find a gas station: Doing so wastes gas and money.
Going to the gas station also might tempt you to duck into the store to pick up some snacks, thereby spending even more. In fact, gas stations make the majority of their profits from drivers going inside and buying items.
On the other hand, an EV charger in your own garage is a convenient solution that doesn't require a search for a station.
A few cons to owning an electric vehicle
There are also some drawbacks to owning an EV. Before you buy one, here are some of the downsides to consider if you're trying to save money.
Con: Infrastructure
The infrastructure for charging electric cars in public isn't that robust. You'll certainly have a much easier time finding a gas station.
A good solution may be to install a charging station at your home, which makes charging your car easy and convenient. But charging stations are an added expense. Not only do you have to pay for the station itself, but you also might owe installation fees.
Con: Availability
Electric vehicles have become more popular in recent years, and the demand for EVs outweighs the supply. Some manufacturers have created years-long waiting lists for popular models.
Because of this, some car dealers are raising prices above the sticker price to take advantage of current demand.
Con: Increasing costs
Another factor driving up the cost of electric vehicles is a rise in the costs of the materials to make them.
Metal prices are going up, which could affect the final price of the vehicle. And the cost of components like lithium, which is needed for the batteries in electric vehicles, is also on the rise.
Those costs might be passed to consumers when they're ready to buy an EV.
Bottom line
Electric vehicles may be a good way to get around while keeping some extra cash in your wallet. The upfront cost can be high, but over time, you might come out ahead.
Buying an electric car can also lower your carbon footprint, and it's hard to put a price on that.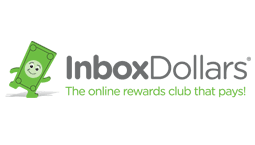 Inbox Dollars Benefits
Get a $5 bonus when you register with your email
You could earn money by taking surveys or making online searches
Over $80 million paid to members so far - how much can you earn?