Technological advancements and global dynamics are constantly in flux, almost by definition. As a result, the job market is also continually transforming.
To thrive, workers need to equip themselves with skills that make them valuable now and ensure their relevance in the years to come.
As the saying goes, you need skills to pay the bills. Here are 15 skills you need to stay useful and grow your wealth into 2024 and beyond.
Adaptability
Embracing flexibility might be one of the reasons you are reading this right now. Being open to change is incredibly important because the workplace will never stop changing.
That includes new technologies, automation, and major disruptions, like COVID-19. ChatGPT was only launched late in 2022 and has already led to huge discussions about the use of AI. Adaptability is a state of mind; you must be open to new ideas and willing to learn.
Artificial intelligence
Everyone seems to be talking about AI these days. There are justified concerns that it can replace some jobs we humans currently handle. And there's also some wild panic about its capabilities.
Whether you are in favor of AI or staunchly against it, it's going to have an impact, and it's not going away anytime soon. Learning to (responsibly!) integrate it into your professional life is valuable.
Collaboration
Collaborating with a team of people is no longer just a matter of physically gathering everyone in a conference room together or swinging by someone's desk. Thanks to technology and the need to adapt, collaboration and teamwork have undergone a shift.
There is a new need to figure out how to collaborate with hybrid workers, remote employees, and even contractors you may never meet in person.
Communication
Effective communication on the job is an old skill that will always be critically important. It is ostensibly baked into your collaboration skill.
The pitfalls of bad communication include bad team morale and projects going sideways. The benefits are also numerous. You will see better engagement, increased productivity, and better work in general. Communication is a skill that never goes out of style.
Creativity
Creativity is a distinctly human trait. The AI that many people are worried might take their jobs was trained on our creativity — but it can't replicate it.
At its core, creativity revolves around taking a concept you see in your mind and making it real. Utilizing that mindset for problem-solving and innovation in the workplace is a powerful tool.
Critical thinking
Critical thinking involves analyzing situations based on evidence, questioning biases, and determining what is true. 
It enables people to tackle complex problems, gather relevant information, and employ logical reasoning to generate innovative solutions. Strong critical thinking skills are another "old-school" talent that will always be needed.

Cybersecurity
The risk of data loss from hackers, theft, and malicious viruses is constant and severe. Cybersecurity skills in high demand, including network security and vulnerability assessment. 
Knowledge of these areas can help make you an invaluable asset in safeguarding sensitive information and mitigating risk.
Digital literacy
Digital literacy is necessary in today's workplace landscape, and workers must embrace skills like computer programming and analysis. 
Beyond knowing not to mindlessly click links in emails from unknown senders, understanding the basics of cybersecurity and computer systems is crucial.
Digital literacy empowers you to navigate the digital world confidently, use devices and software, communicate and collaborate using digital tools, and adapt to emerging technologies.
Emotional intelligence
Emotional intelligence is the opposite of artificial intelligence. It has everything to do with the ability to understand and manage our emotions and empathize with others.
Self-awareness, empathy, and effective communication skills are vital for building strong relationships and leading teams. 
By cultivating emotional intelligence, you can navigate diverse perspectives, foster collaboration, and create a positive and inclusive work environment.
Leadership
Leadership skills always have and always will be top-tier when it comes to work. Effective leaders bring out the best in their teams, foster talent, and adapt to an ever-changing environment. 
Developing these skills is crucial. It can include serving as a role model, crafting an inspiring vision, top-down awareness, decisiveness, or even good old persistence.
Self and time management
Effective time management is important regardless of when or where you work.
If you're unsure, identify and optimize your most productive hours. This not only enhances workplace performance but can promote a healthy work-life balance. 
Additionally, self-management skills like resilience, stress tolerance, and flexibility are essential for overcoming challenges and embracing innovation.
The cloud
Cloud computing has nothing to do with the weather and everything to do with servers and platforms offering business solutions, storage, AI, and machine learning services.
Sought-after and lucrative skills within this umbrella include working with Amazon Web Services and Microsoft Azure.
Understanding data
It's one thing to see charts and graphs with numbers. It's quite another to understand those numbers and where they come from. 
Developing data literacy gives you insight into the integrity of information and goes beyond just accepting information. 
Proficiency in data literacy opens doors to analytics, forecasting, optimization, and even simulations that can aid an organization's decisions.
User experience
Sometimes called UX and UI design, crafting a pleasant user experience — particularly given the importance of online businesses — is an increasingly important skill.
No doubt, you have used a website that felt miserable to use. That's because it had terrible UX/UI design.
Mastery of design allows you to create exceptional user interfaces for websites and applications, ensuring intuitive and engaging digital experiences. It plays a pivotal role in shaping the success of digital platforms.
Video production
Dollars to doughnuts, you've watched a video in the last 24 hours. Maybe it was on social media, YouTube, or an internal video designed for employees.
Being able to put those videos together is an incredibly valuable skill. That means identifying a purpose for the video, writing a script, filming the video, and editing it into a cohesive product.
Bottom line
The employment landscape is always changing, moved by the global economy as well as technological progress. 
The big takeaway to keep in mind is fairly simple: The deeper your toolbox of skills, the better you can cement your place and boost your bank account.
As we step into 2024 and beyond, it is crucial to identify and cultivate the job skills that will enable us to navigate that landscape and stay ahead of the curve.

Join AARP and Double Your Number of Interviews Within 60 Days
Learn More
Earn Great Pay Working From Home
Free 3-class intro teaches you how to launch a bookkeeping business
Access the training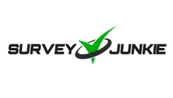 Earn Cash Taking Surveys
Join a community of 20M+ lifetime members who have been paid $76 million to date.
Sign up today