Americans continue to change jobs as part of the Great Resignation. Some workers may find a better-paying job somewhere else while others might want to continue working from home and need to switch jobs or careers in order to do so.
But as workers apply for different positions, they may also be getting involved with scammers who are taking advantage of job seekers. It could be tough if you're trying to find legitimate ways to make extra money only to end up in a job scam.
Before you start sending out your updated resume, check out these potential evil job scams so you know what to look out for.
For-fee jobs
Scammers may pose as a temp agency or a staffing company offering to place you in an open position. But first, they may ask you to pay them in order to be listed in their database of potential temp workers for their clients.
Remember that legitimate temp or staffing agencies won't ask you for money to get you a job, so be wary of anyone approaching you with this request.
Fake checks
Here's the scam: You start a new job and your employer gives you a check to deposit but requests some of the money back. After you cash the check, you need to pay for supplies or equipment for the position.
But after you've deposited the check and given the new employer some money back, you find out the check bounced. The new employer you trusted has left with your cash. Don't fall for this one.
Fake job postings
You may be excited to see a major company name on a job board you check out on a regular basis. So you jump at applying for the position right then and there. Before you hit the "send" button, go to that company's actual website and careers section. If the position isn't there, it may be because that listing you saw was fake.
Instead, try to apply for positions directly with the companies that interest you and not a third-party site.
Paying for job training
There are positions that may offer big money with few requirements, such as a data entry position. But the company may ask you to pay out of pocket for job training before you can start.
You shouldn't have to pay for training when choosing a job, and a legitimate company should train you without you having to spend money out of your savings account.
Pyramid schemes
You may go to a job interview where someone tells you the job requires an upfront investment and you'll have to recruit people to work for you. They may even need you to have your new recruits pay money to you in order for you to make money. This isn't a job but a pyramid scheme, and it could be illegal.
Wire transfers
This is a variation of the check-cashing scheme in which potential employers ask you to pay them money via a wire transfer before you can start to work. But unlike canceling a check, a wire transfer could be more difficult to reverse. Once your money is gone, it may be hard to get back.
Unsolicited offers
There may be times when you have a legitimate headhunter call you after seeing your information on a job site like LinkedIn. Or perhaps they are aware of your work from other people in your profession who have recommended you for possible job openings.
But they could also be scammers. If you are contacted out of the blue, do some research on the person and company contacting you before moving forward on a possible job opportunity.
Work-from-home jobs
Recent surveys have found that more than 60% of workers said they would quit a job if they were asked to return to the office full-time. But that also may have opened the door for scammers to take advantage of people.
If a job sounds too good to be true, do some research, ask questions, and walk away if there's something that makes you feel uncomfortable about a work-from-home job that doesn't seem on the up and up.
Reshipping scams
You may get hired as a "shipment processor" with goods being sent to you that need to be relabeled or repackaged before being sent on to their final destination. The U.S. Postal Service has warnings about this scam. 
Scammers and thieves buy goods with stolen credit cards and send them to your home with fake money orders or checks to pay for the shipping. Then you are asked to repackage the goods and send them along before the shipper discovers the funds to pay for them are fraudulent.
Government job scams
Government positions at the post office or local public services could be good jobs with nice benefits. But government agencies won't ask to pay for testing in order to get one of these positions.
Don't pull cash out of your wallet if an agency asks you for money to cover testing for a government position.
Home assembly
Side hustles could be a good way to earn extra money, and perhaps you have experience with crafts or putting furniture together. 
But some companies could take advantage of your skills and ask you to pay for materials or instructions to assemble crafts or products in your home. They may reject your work once you pay for the start-up costs, leaving you with nothing and the scammer with your cash.
What to do if you get scammed
Some of these scams could be sophisticated and even the most professional workers could lose money. If that happens to you, there are some ways to respond.
The best thing may be to contact the bank or credit union you may have used to pay the scammer. It could help walk you through the steps to get your money back and perhaps offer additional advice or resources to report the issue.
You may also want to check with your local government agencies such as a state employment office or Better Business Bureau to report the scammer and find out if there are ways they can help you.
Bottom line
You may be looking for a new full-time position, a side hustle, or potentially even a job to supplement Social Security income. Whatever the reason, it's good to be on the lookout for potential scammers before signing on the dotted line and giving your personal information to a professional thief.
Do some research on your possible new employer and try to talk to others who may have had experience with the company. A little research could go a long way to protecting you when starting a new job.

Search Over 80,000 Care and Service-Related Jobs
Connect with paying families looking for care and service-related work. Available jobs include child care, tutoring, senior care, pet care, and housekeeping.
Sign up for Care.com now
Earn Great Pay Working From Home
Free 3-class intro teaches you how to launch a bookkeeping business
Access the training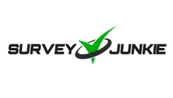 Earn Cash Taking Surveys
Join a community of 20M+ lifetime members who have been paid $76 million to date.
Sign up today