The sheer genius of the eBay platform is that one person's trash can be another buyer's treasure.
Of course, most eBay listings are pretty tame — such as textbooks, electronics, and collectibles. But every so often, you can find some pretty wild things on the site.
Following are some of the most unbelievably odd and overpriced goods listed now on eBay. Maybe this list will offer inspiration for things you can sell online to make some extra money.
Factory-sealed E.T. Atari game
Released in 1982, this E.T. Atari game sends out old-school vibes, but with a decidedly modern price: $49,999.99.
Most folks will find this far outside their budget. But if you've got $50,000 lying around, swoop in and buy this notoriously bad — and famously discontinued — game now. 
Plenty of people will be only too eager to bring over snacks and indulge in a little nostalgia with you.
Donald Trump board game
There aren't many gifts perfect for both Trumpists and anti-Trumpists, but the 1989 Milton Bradley board game "Trump — The Game" fits the bill.
It's a perfect get-together game for people who enjoy roasting — or reveling — in all things Donald Trump.
This brand-new Trump game is sealed and in mint condition. And it better be — the seller is asking $40,000.
For this particular listing, the sale benefits a charity, so you don't have to feel frivolous when buying it. Swiping this game is an amazing act of do-goodery.
Queen Elizabeth II platinum jubilee Barbie
This Queen Elizabeth II limited-edition Barbie doll is perfect for any collector waxing nostalgic for the bygone years of monarchial rule — or just playing Barbies.
Unboxed, the Queen will lose her pristine state — not to mention significant market value — so you might want to keep her packaged and upright, especially given the doll's $31,200 price tag.
But in any condition, this Queen Elizabeth doll is a definite conversation starter. It's perfect for small talk over tea and scones.
'Cool Hand Luke' movie poster
You'll love everything about this classic 1967 "Cool Hand Luke" movie poster, which is pretty spectacular — including its $11,995 price.
It's actually one of the more practical extravagances you can buy on eBay. While many collectibles need to be carefully stored away in hutches and attic boxes, this poster is an object you can hang on your wall and enjoy every day.
Used set of Hannah Montana Uno cards
These Hannah Montana Uno cards — which sell for a mere $10,732 — ship directly from Japan. With 108 cards in an Uno deck, each card is worth about $99.37.
But don't worry. You can breathe a little easier with free shipping.
Hermes dog bed
Many people could never justify a $3,995 bed for themselves. But when it comes to their pets, the sky's the limit.
This Hermes dog bed is the ultimate luxury. The bucket-style basket is made of oak wood, crafted by expert French barrel makers. The mattress is a machine-washable cushion, with one side made of genuine lambskin.
Vintage paint-by-numbers painting
Just about everyone has worked on a paint-by-number project. Some budding artists even have the patience to devote 20 to 30 hours to this pursuit.
If you're a fan, it just takes $3,000 to purchase a one-of-a-kind, mass-produced masterpiece featuring George Washington on eBay. After all, while plenty of these kits likely were sold, not all of them were completed.
And every artist has their own brush stroke technique, making each finished work truly exceptional.
Ceramic bobbleheads dolls of the Beatles
This is the perfect gift for just about anyone — because everyone's at least a low-key Beatles fan.
You can buy this bobblehead set of the Fab Four at the bargain price of $2,700. The original packaging is all intact, and it ships to anywhere in the U.S.
Priced at nearly $3,000, Beatlemania ain't cheap. But with its sticking power, Beatles gear could be a smart money move.
Cherry-cola flavored Oreos
For $2,000, you can find out what cherry-cola Oreos taste like.
This listing is for a pre-opened package. Buying such an absurd flavor combo secondhand is one of the delightful quirks of eBay.
Similar listings include one-eyed purple Peeps for $300 or a collector's edition of Mario Brothers Shasta soda cans for $380.
500-piece lot of drugstore cosmetics
For $500, you could buy a lifetime supply of drugstore cosmetics. Judging from the product images, this listing might be a bulk-return order — from Amazon or a similar site — that is being flipped on eBay.
Here, what you see is what you get. You won't get individual pictures — or even more detailed group pictures — beyond what the seller has shared.
It's possible some of the goods are unsealed, opened, or used. And there may be generic, dollar-store brands you've never heard of mixed into the lot — or even making up the bulk of it.
Bottom line
Bargain hunters love eBay, but it's also fully stocked with opulent wares. They appeal to the inner gold digger in all of us.
Even if you don't have an extra $50,000 to purchase an Atari game, it's still fun to comb the listings. So, enjoy what you see, but avoid wasting money by steering clear of actually purchasing any of these items.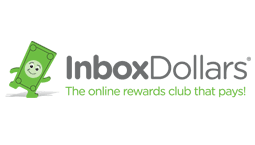 Inbox Dollars Benefits
Get a $5 bonus when you register with your email
You could earn money by taking surveys or making online searches
Over $80 million paid to members so far - how much can you earn?