If you're trying to get healthier, odds are good that improving your diet will be part of the process.
However, for every person trying to clean up eating habits, there's an elaborate — and often ineffective and costly — fad diet waiting to trip them up.
Save yourself time and keep more money in your wallet by skipping these overrated fad diets.
Get out of $10,000 or more in debt
Credit card debt is suffocating. It constantly weighs on your mind and controls every choice you make. You can end up emotionally and even physically drained from it. And even though you make regular payments, it feels like you can never make any progress because of the interest.
National Debt Relief is designed specifically to help you get out of credit card debt faster, without having to make drastic life changes. With National Debt Relief, you could pay off your credit card debt (with potentially way less interest) in one simple monthly payment.
How to get National Debt Relief to pay off your debt: Sign up for a free debt assessment here. (Do not skip this step!) By signing up for a free assessment, National Debt Relief can immediately assist you in paying off your debt, but only if you schedule the assessment.
Juice cleanses
Juice cleanses have a reputation for helping you shed a few pounds quickly and for "cleansing" and "detoxifying" your body.
While juice cleanses do help you temporarily shed water weight, you are unlikely to keep the weight off for long. In addition, a juice cleanse can spike your blood sugar and lead to health issues.
Not only that, but it's costly. On the low end, juicers cost around $40 upfront. According to the Ohio State University Wexner Medical Center, you might also spend as much as $50 per day on fruits and vegetables or bottled juices.
South Beach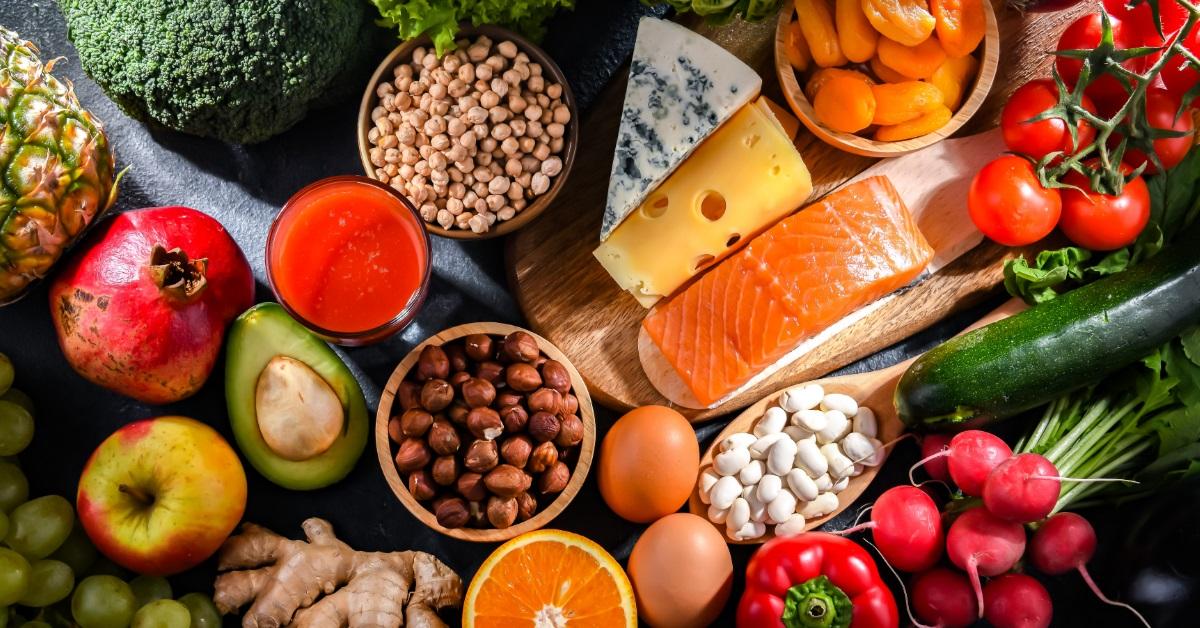 The South Beach diet is one of the more popular fad diets. With this weight-loss regimen, participants avoid most carbohydrates and focus on higher intakes of protein and good fats.
Some people have found the South Beach diet to be effective. However, the cost of books, meal plans, and special groceries related to the diet quickly adds up. Finder.com estimates that the diet can cost as much as $4,000 annually.
A wiser use of that money might be to consult a dietitian who can formulate a diet plan for your specific needs.
Paleo
The paleo diet is another popular trend. It eliminates grains, legumes, dairy, starches, and added sugars or salt.
What you're left with is an abundance of meat, fish, and eggs — all costly items when consumed in abundance. As a result, paleo dieters can expect to shell out around $3,000 a year on food, according to Finder.com.
In addition, the Mayo Clinic says there are no long-term studies that show the possible benefits (or risks) of this diet.
Don't let home repairs drain your bank account
Did you know if your air conditioner stops working, your homeowner's insurance won't cover it? Same with plumbing, electrical issues, appliances, and more. Not being able to make repairs could leave you in a bad situation — but a home warranty could protect you against surprise expenses.
Whether you're a brand-new homeowner or you've owned your home for years, a plan from Choice Home Warranty could pick up the slack where homeowner's insurance falls short.
If a covered system in your home breaks down, you can call their hotline 24/7 for assistance to get it repaired. They have a network of over 15,000 technicians that can assist you, making sure any issue can be taken care of swiftly — without breaking the bank.
Not sure if it's for you? Rest easy: they were named one of the "Best Home Warranty Companies" by US News 360 Reviews and were awarded Best Company's 2020 Consumer's Choice Award. For a limited time, you can get your first month free when you sign up for a Single Payment home warranty plan.
Atkins
The Atkins diet aims to reduce carbohydrate intake and amplify healthy fats and proteins. Many people subscribe to Atkins-branded food products or delivery services to make their diet easier.
As a result, this is one of the most expensive diets, costing more than $4,300 annually, according to Finder.com.
Many studies have cast doubt on the ability of low-carb, high-fat diets (such as Atkins) to help people keep weight off over the long haul.
Keto
Few people haven't at least heard of the keto diet, if not given it a try. This diet is another low-carb, high-protein approach to weight loss.
Keto encourages the consumption of high-fat dairy and a lot of meat and fish. As such, most of your grocery budget goes toward high-fat proteins and dairy products.
Expect to pay an annual cost of more than $2,400 for this diet, according to Finder.com. The keto diet is another weight-loss regimen that experts have criticized for potentially raising health risks without delivering long-term results.
Optavia
Optavia is a popular weight-loss program focusing on low-calorie meals delivered to your door. What you gain in convenience, you might sacrifice in quality and cost.
For one, this diet plan is somewhat controversial, and it implements a lot of processed foods. It also costs anywhere from $400 to $500 per month for one-on-one coaching and meal deliveries.
It's also important to note that Optavia coaches are not required to be certified nutrition experts.
Whole30
Whole30 is a 30-day diet that requires participants to strictly limit the foods they do and don't eat. Foods to avoid include dairy, grains, sugar, and alcohol.
The diet's boosters say it will change the way you think about food, as well as altering your sense of taste. However, experts stress that no studies support these claims to date.
If you participate in Whole30 consistently, expect to spend an average of more than $2,600 per year, according to a Finder.com estimate.
Gluten-free
If you have celiac disease or severe gluten intolerance, you should probably adhere to a gluten-free diet, ideally at the direction of a doctor or dietician.
However, if you can tolerate gluten, it might not make sense to waste time and money eliminating it from your diet. In fact, an unnecessary gluten-free diet can cause nutrient deficiencies.
A gluten-free diet can also be costly, as you might need specialty flour, breads, and other items. A 2019 study out of Columbia University found that gluten-free products are up to 183% more expensive than standard products.
Avoiding eating gluten-free unless it's medically necessary can help you to keep more money in your bank account.
Bottom line
There's nothing wrong with focusing time, energy, and money toward eating better and supplying your body with the nutrients it needs.
However, trendy fad diets are not the solution. Aside from being expensive, they can often do more harm than good. 
Take the money you would spend on a juice cleanse or a weight loss plan and consider using it to consult with a certified dietitian or nutritionist. 
They might even help you save money on groceries instead of wasting cash on foods for fad diets that don't work.
National Debt Relief Benefits
No upfront fees
One-on-one evaluation with a debt counseling expert
For people with $7,500 in unsecured debts and up