With its always-sunny skies and white-sand beaches (not to mention state-resident discounts on Disney World passes), Florida might seem like the ideal place to go if you're planning for retirement. 
But how much of your Florida retirement knowledge is fact, and how much is fiction?
We'll help you answer that question by debunking 15 of the most common myths about retiring to Florida. 
it's always sunny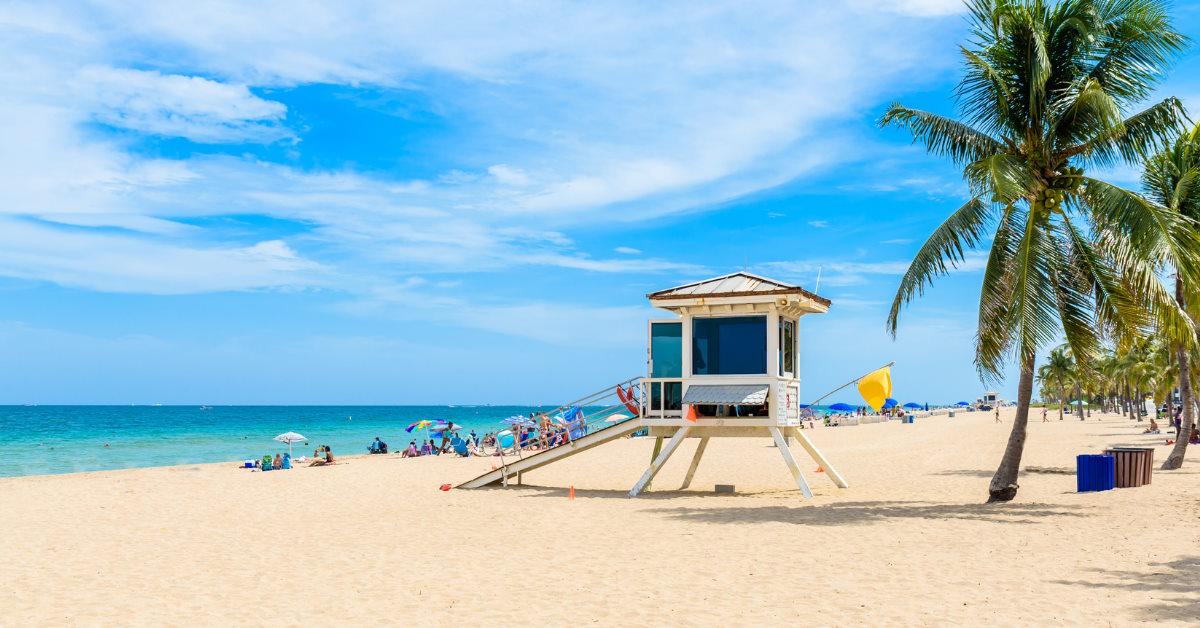 Depending on which Florida city you settle in, you can expect to enjoy between 221 (Jacksonville) and 266 (Fort Myers) days of sunny or partly sunny weather.
However, Florida isn't the sunniest state in the union. It doesn't even make the top five sunniest states — Arizona, New Mexico, Nevada, Texas, and California.
The cost of living is low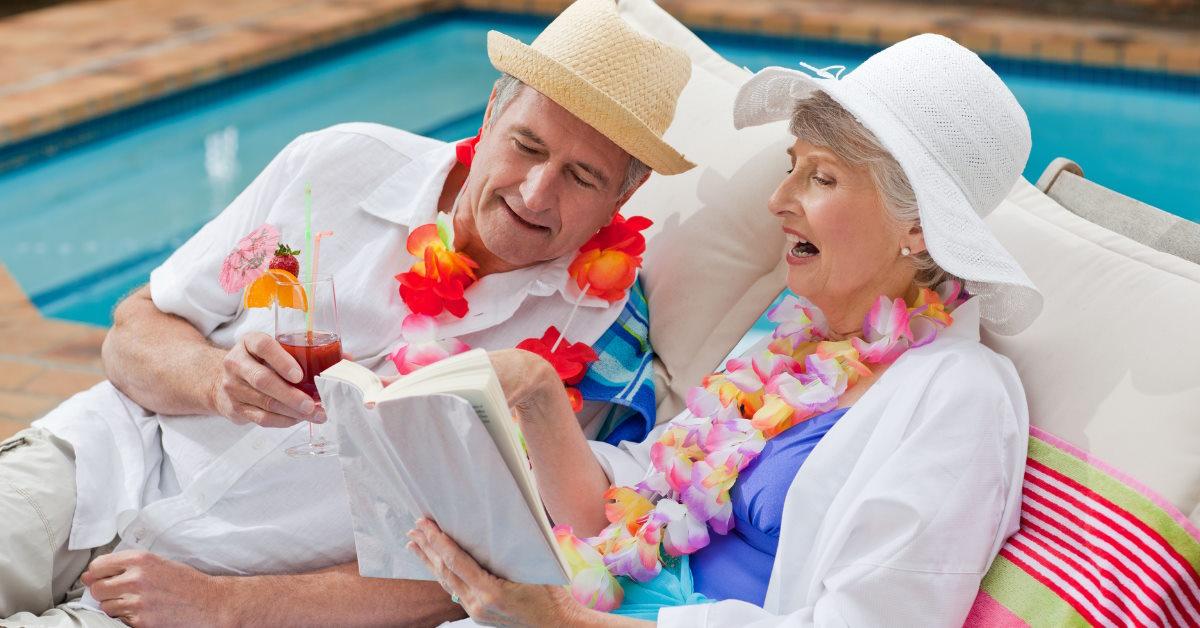 Florida's average cost of living is 2% higher than the national average. However, the state's actual cost of living varies drastically depending on which city you move to. 
For example, Ocala's cost of living is 8% lower than the national average — but Miami's cost of living is an astonishing 20% higher than average.
It has fewer taxes than other states
Florida indeed lacks a state income tax — but the state makes up for the loss of revenue by imposing other taxes. 
For instance, unlike states without a sales tax, like Oregon and New Hampshire, Florida has a 6% sales tax on all goods and services. Most cities or counties add a local sales tax on top of the state's tax.
Hurricanes are few and far between
While only the biggest, most devastating hurricanes make national news, Florida experiences the most hurricanes of any state. And no stretch of Florida's expansive coastline is safe from hurricanes.
Whether you own a beachfront property on the panhandle or peninsula, plan on experiencing a hurricane sooner or later.
Florida homeowners pay less than those in other states
Florida's property tax rate is perfectly average: In 2022, the state came in 26th out of 50 in median property taxes. However, property taxes aren't the only costs homeowners can incur.
Thanks to the high risk of hurricane-related property damage, some insurance companies no longer offer homeowners insurance in the state. 
Others charge a higher premium or require homeowners to meet multiple deductibles for different types of storm damage before they'll accept an insurance claim.
It's summer all the time
Florida actually has two seasons: summer and winter. During the summer, Floridians experience temperatures between 70 and 80 degrees, with extremely high humidity and near-daily thunderstorms.
Florida's winter season is much drier and colder than the summer, and while snow isn't a frequent occurrence, the state has experienced at least 13 below-freezing events over the last 100 years.
The temperature is always perfect
Along those same lines, Florida's outdoor temperature isn't ideal for everyone. It's one of America's hottest states, especially considering the high humidity.
Perhaps most importantly, Florida is getting hotter year over year — which means seniors will pay more for air conditioning as spending time outdoors in the summer becomes less enjoyable.
It's a tropical paradise
While it's true that the entire state of Florida falls into either a tropical or subtropical climate zone, whether or not the climate is truly a "paradise" is up for debate.
Florida's summers are sweltering and humid, and the state is one of the wettest in the nation. A relative humidity of around 60% often ensures already-high temperatures feel 10 degrees warmer than they are.
It's the most senior-friendly state
Florida is well-known for its extensive retirement communities and sizeable senior population, but the state is far from the only retirement-friendly place in the nation.
For instance, Massachusetts has cutting-edge healthcare compared to the rest of the country, which can mean seniors in the state have a better quality of life. 
Similarly, Minnesota has a lower cost of living than Florida, with a longer life expectancy, and Pennsylvania doesn't impose a tax on any retirement income.
Florida's real estate market is always thriving
Like other states, Florida's real estate market still suffers from high home prices and limited inventory. 
In the final quarter of 2022, the median home price in Florida was $400,000 — an increase of 9.6% compared to the previous year's median price. 
If purchasing an affordable home is your retirement goal, you'll have more luck looking elsewhere in the South and the Midwest.
The dangerous wildlife stays off your lawn
From pythons to alligators and rattlesnakes, Florida's dangerous wildlife isn't relegated to the coast or Everglades.
Florida has more than one million alligators (compared to its population of 20 million humans), and they tend to pop up wherever there are water, pools, and over-watered lawns. 
Fortunately, your odds of being attacked by an alligator are incredibly slim — but if you're anxious about dangerous wildlife, Florida might not be the right state for you.
The beaches are pristine
While beaches along the Gulf Coast are often clean and clear, Florida's beaches have an undeniable pollution problem. 
In 2020, nearly 190 of Florida's 260+ public beaches were too polluted for safe swimming at least once during the year.
Floridians love Disney World
No matter how committed you are to the Disney adult lifestyle, it's possible to get tired of Disney World — if not of the rides and atmosphere, then at least of the tourists. 
Disney World is one of America's top travel destinations and sees 58 million visitors a year. All that Disney traffic can make it hard for Florida residents to access (or at least enjoy) the park.
The climate makes it easy to stay healthy
Plenty of seniors look forward to spending more time outdoors once they leave the confines of the office. But while Florida definitely doesn't lack outdoor activities, other factors contribute to health and happiness beyond opportunities for golfing and hiking.
For instance, Floridians are also getting sick at Disney World. Leprosy is now considered endemic in central Florida. 
Florida also spends half as much as the rest of the nation on healthcare, coming in 48th out of 50 in terms of healthcare expenses and access.
It's the best state for golfing
With more than 1,000 golf courses, Florida isn't a bad state for golf enthusiasts. 
However, humidity and hurricanes might make golfing less attractive during the summer months — one reason Florida comes in fourth on Golfweek's list of the best states for golfing (after Oregon, Wisconsin, and California).
Bottom line
Florida may be the one and only retirement destination for you. Just make sure to do your research before spending a good chunk of your retirement savings on a down payment and cross-country move. 
Once you're living on a fixed income, it's more important than ever to make wise financial choices and avoid throwing money away on a move you'll regret.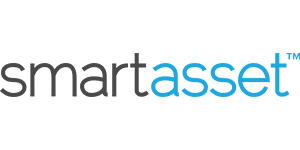 Smart Asset Benefits
Get matched with fiduciary financial advisors
Advisors are vetted and certified fiduciaries
Take the mystery out of retirement planning
Their matching tool is free
Paid Non-Client Promotion