Sometimes, you have to get creative if you're on a tight budget but still like to go out to eat.
There are ways to keep more money in your wallet — or even get food for free — if you know the right tricks at your favorite restaurants.
So, before you head out for a bite to eat at a favorite restaurant, check out some of these options to help you save.
Sign up for restaurant loyalty programs
Restaurant loyalty programs are a great option if you frequent a particular restaurant on a regular basis and you're looking to keep more money in your bank account.
Depending on the program, you can earn points for the number of orders you make or the amount of money you spend. Earn enough points, and you might get a free reward.
If your reward is from a chain restaurant, remember to check out other restaurants that are owned by the same parent company, as you may be able to earn rewards or cash them in at those restaurants as well.
Participate in surveys
Check your receipt the next time you go out to eat and make sure you read all of it.
Some restaurants include a survey at the bottom of the receipt that can earn you free food on your next visit if you complete it. Surveys don't take much time and can be worth it if you earn free food by giving a restaurant feedback about your experience.
Attend grand openings or events
Grand openings are not only a great time to celebrate a new restaurant, but they can also be a successful way to earn free food.
For example, Chick-fil-A gives out coupons to the first 100 customers who show up to an opening of their newest restaurants. The coupons allow users to get a free Chick-fil-A sandwich each week for a year.
Some Wendy's locations also have explored the "free food on opening day" concept.
Pro tip: Free food isn't limited to restaurant grand openings. For example, Aldi offers discounts and freebies to customers at some of its grand openings as well. It's a great way to cut the cost of groceries.
Use coupons or discounts
Coupons and discounts are an easy way to trim the cost of your final bill. You might even be able to find some freebies in there as well.
Look online before you go out to eat to see which discounts and freebies are available. And remember to check your email if you signed up for a restaurant's newsletter or promotional emails. There may be some extra deals in there for you to use.
Download the app
Plenty of restaurants have apps now that track your spending and reward your loyalty.
But did you know that just signing up for an app can get you some free food? A variety of restaurants reward customers with free food when they become an app user.
For example, McDonald's will give you free large fries for downloading the app and spending $1 at its restaurants.
Celebrate your birthday
Your favorite restaurant may ask for your birthday when you sign up for a loyalty program or app. They do this so they can offer extra perks on or around your birthday.
For example, Starbucks Rewards customers celebrating a birthday can get a free drink, food item, or bottled drink from the coffee shop. You can also enjoy free desserts like a scoop of ice cream from Baskin-Robbins or a free dessert from Chili's.
Remember to check your rewards privileges, as many birthday rewards require you to be a part of the restaurant's loyalty program or to use the app.
Take advantage of senior discounts
Some restaurants give out freebies to seniors, which can help if you are living on a fixed income.
Check with your local favorite restaurants to see if they have freebies for seniors, as the options may vary from store to store. Some restaurants may give seniors free drinks or free refills on drinks, and you can also ask about senior discounts to save extra cash.
Get free upsizes
It's not just about getting free items but also getting free upsizes. These give you more bang for your buck when you spend money at certain restaurants.
For example, Burger King will give you free upsizes on fries and drinks if you download and use the restaurant's app.
Pro tip: Being persistent with your favorite restaurant can eliminate some money stress if you frequent the restaurant consistently.
Become a mystery shopper
Restaurants may use mystery shoppers to get a reading on how the establishment performs for guests. If you are a mystery shopper, you can get free food.
Check out different mystery shopper programs to find one that can fit you the best. And remember that while your food may be paid for, you will have to observe specific details and answer questions as part of your job as a mystery shopper.
Have your food delivered for free
There may be days when you want food from your favorite restaurant but you don't want to go out and get it.
Delivery services like DoorDash and Grubhub can be a great option for food delivery that you get without fees. Use a great Amazon hack if you're a Prime member and get a year of Grubhub for free.
Bottom line
There are plenty of options to keep more money in your bank account when eating at or ordering from restaurants.
A great place to start is downloading the app for your favorite restaurants to see what kind of discounts or free food you can get. But don't overlook the other tips on this list that can help you earn free food today.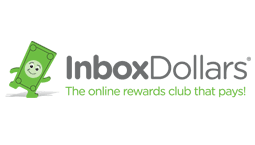 Inbox Dollars Benefits
Get a $5 bonus when you register with your email
You could earn money by taking surveys or making online searches
Over $80 million paid to members so far - how much can you earn?