Whether it's to your mom across the country or your dog walker across the street, texting has become integral to daily communication. But what if you could get paid to do it? Thanks to companies that pay users for texts, that dream can become a reality.
There are options for every skill set, including gigs that only require you to receive text messages. Other opportunities require intensive training and provide full-time hours and salaries.
Here are just a few companies that make it easy to pick up a little extra cash just by texting.
CoachBit
CoachBit is an app that helps kids and teenagers study better and it could help you to get ahead financially. Each user is paired with a coach and agrees to a 15-minute daily meeting via video, phone, or text.
As a coach, you'll be responsible for helping with accountability and study habits. You might have to talk on the phone or over video in addition to text.
But if you prefer text, you might get lucky and have a customer who prefers that as their primary method of communication. Payment for coaches varies but is typically a few hundred dollars per month.
1Q
If you enjoy completing paid surveys online, you'll probably like 1Q. The app mimics the online survey process and allows users to complete the questions using their phones. Answering questions through the app helps businesses better understand customers and consumer behavior.
You can earn $0.25 to $0.50 for each response you send, and if you refer a friend, you get an additional $0.25 per referral. If you like sharing your opinion and providing feedback, it's a great option.
SMSProfit
If you're ready to download an app, sign up and start earning, SMSProfit might be a solid option.
After you sign up, you only need to keep the app on your phone and stay connected to the Internet. You'll get paid for each text you receive.
There's nothing else you need to do. Just receive the text message and get paid. It's that simple. Earnings are typically $0.01 to $0.06 per text.
McMoney
With McMoney, you just need to be able to receive text messages. The company helps mobile operators ensure that networks work correctly by paying people to confirm that they received texts.
The amount you earn per text depends on the country you're in but is usually around $0.02 to $0.06 per text. You can expect to receive your first text message about three days after you sign it.
It's a straightforward way to earn extra money requiring minimal effort.
MoneySMS
If you have an Android phone, McMoney could be a great way to earn additional income. It's similar to other apps where you sign up and agree to receive text messages. You don't need to respond or reply in any way.
The fact that you receive the text confirms that the network works, which is the information the company needs. You'll earn 0.02 Euros for every text you receive.
Plus, if you refer a friend, you can earn 30% of their earnings which can help your earnings grow dramatically.
Fiverr
If you're interested in starting your own text-based business for additional income, Fiverr might be a great choice.
You can set up an offering if you like advising based on your professional expertise. Or, if you're a grammar superstar, you can opt to help people proofread their texts.
Plus, you can set your rates and charge as little or as much as you want.
SteadyApp
If you're looking for a reliable way to boost your income by texting, SteadyApp might be a great fit. You start by completing a questionnaire about your interests, skills, and education. From there, the app matches you with opportunities that fit your profile.
The tasks can range from answering text messages to customer support gigs. The personalized approach to at-home gig work sets this option apart from others. Pay varies depending on the opportunity and you can view the compensation before you agree to move forward.
Ginger
Ginger is a telehealth platform dedicated to changing how everyday people access mental health care. The app offers members access to coaches, therapists, and psychiatrists through text messages and video calls.
If you have a background in mental health or are interested in pursuing additional training, Ginger could be an excellent option if you're tech-savvy and want to pursue a virtual job. The average pay is around $18 per hour.
Working Solutions
Working Solutions employs customer care pros who work as independent contractors. These employees provide customer support for different companies and through various platforms.
The jobs and requirements vary, but you usually need a quiet space to work and access a headset to block noise.
Some opportunities require phone calls and other more intensive forms of communication. However, you can only accept text-based options if that's what you're after. Compensation varies depending on the gig.
Just Answer
Suppose you have a verifiable skill or qualification and want to use it to help other people. In that case, Just Answer might be a great fit.
You apply to join the company as an expert, like a doctor, electrician, teacher, or veterinarian. Once approved, you answer questions via an app using your expertise.
You'll answer questions via chat that relate to your area of knowledge and receive 20% of the user fee, which often ranges from $5 to $90. The platform is available 24 hours a day, seven days a week, so you can usually work flexible hours too.
Bottom line
Whether you're looking for an easy side gig to support your weekly coffee habit or are targeting a full-time salaried job, you can access jobs that involve texting.
It will help if you have a reliable phone, strong internet connections, and perseverance. From there, you can work as much or as little as you want.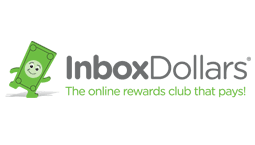 Inbox Dollars Benefits
Get a $5 bonus when you register with your email
You could earn money by taking surveys or making online searches
Over $80 million paid to members so far - how much can you earn?