While working a part-time or second job isn't new, the number of people choosing several part-time gigs instead of more traditional employment has increased dramatically in recent years. From virtual assistants and food delivery to consultants and freelancers, piecing together an income through various platforms can take a lot of effort and time, but it can be worth it.
Check out these gig economy statistics to help make sense of who uses these platforms to get ahead.
Key takeaways
One in three adults say they need a side hustle to cover regular living expenses.
Of the people who deliver for DoorDash, 63% say they do it for schedule flexibility.
The gig economy is expected to reach $455.2 billion in 2023.
Access to health insurance and affordable healthcare are among the most significant barriers to a gig worker's well-being.
In 2022 there were around 59 million people classified as independent workers in the U.S. and 100 million permanent workers.
Nearly two in five U.S. adults have a side hustle
A recent study done by Bankrate suggests that 39% of U.S. adults earn money outside of their primary source of income. While 33% of those with a side hustle say they use gig work to cover necessary living expenses, 27% say they use their additional funds for discretionary spending. 25% said they use the extra cash to supplement their savings accounts and 12% to pay off existing debt.
As of August 2023, the United States had 135.45 million full-time employees.
Source: Bankrate, Statista
People earning over $100,000 are likely to have a side hustle.
Perhaps surprisingly, in 2023, it's more than just lower-income people with side hustles. Bankrate found that of the people who responded to their survey, 45% had household incomes of $100,000 or more, while 35% made between $80,000 and $99,999. Thirty-nine percent of people with side hustles made between $50,000 and $79,999 a year, and 40% said they made $50,000 or less.
Comparatively, in the spring of 2020, the Economic Policy Institute found that 14% (1 in 7) of gig workers earned less than the federal minimum wage hourly, and 29% earned less than the applicable state minimum wage if they were W-2 employees.
Bankrate found that 42% of respondents making less than $50,000 a year use the funds for living expenses, while only 22% of those making $100,000 do so.
Source: Bankrate, Economic Policy Institute
The average gig worker spends less than 10 hours a week on their gigs
The Pew Research Center found that 41% of gig workers said they spend less than 10 hours a week on their respective platforms, and 29% said they spent between 10 and 30 hours a week. Twenty-three percent of respondents said they don't do their gig jobs most weeks and only return to it when needed.
A 2018 Economic Policy Institute study found that Uber ridesharing drivers, on average, only work the equivalent of three months a year, or about 17 hours a week.
This is in line with a 2023 survey conducted by DoorDash, which found its Dashers spend only a few hours per week working on the platform. The top 12% of Dashers spend an average of only 10 hours per week on delivery, while almost 72% work less than 4 hours a week. According to DoorDash, 96% of all Dashers average less than 20 hours per week.
Source: Pew Research Center, Economic Policy Institute, DoorDash
Side hustlers only make an average of $810 a month
In 2023, Americans with a side hustle make, on average, $810 a month from the extra work. However, making a significant amount of money is rare, and 28% of respondents say they only earn between $1 and $50 a month. Fourteen percent said they make between $50 and $100, while 6% said they make between $201 and $300.
Only 7% of people said they make between $1,000 and $2,000 a month, and 8% said they make more than $2,000 a month.
Source: Bankrate
36% of employed Americans say they are independent workers
According to a 2022 study conducted by management consulting company McKinsey & Company, 36% of the US workforce comprises independent workers, up from an estimated 27% in 2016. Comparatively, British financial services firm Legal & General estimates that only 6.2% of the workforce in the United Kingdom is self-employed.
According to McKinsey's findings, people who have immigrated, younger workers, and workers with lower incomes are most likely to take on independent or gig work.
Source: McKinsey & Company, Legal & General
Millennials tend to make more from side hustles
Millennials make significantly more than other generations from their side hustles. According to Bankrate, Millennials make, on average, $1,022 a month, compared to $753 for members of Gen Z and just $670 per month for Gen X. Baby boomers are likely to earn the least, with just $646 a month.
Despite this, side hustles are more popular with the younger generation, with 53% of Gen Z (ages 18-26) reporting they have a side hustle. Comparatively, 50% of millennials (age 27 to 42) and 40% of Gen X (age 43 to 58) say they do gig work, while only 24% of baby boomers (age 59 to 77) say they do.
Source: Bankrate
DoorDashers enjoy the flexibility to set their own schedules
According to DoorDash's 2023 survey of its gig workers, a majority of workers, or 63%, like the ability to create their own schedule, while 61% like that they can work as much or as little as they want. Additionally, 52% said that driving for DoorDash allows them to supplement their income whenever they wish, and 20% said it was better for their overall mental health and well-being.
26% of Dashers said that the platform allowed them to earn money and care for a child or loved one, while 18% said it allowed them to pursue their passions and hobbies.
Source: DoorDash
More women use side hustle funds to cover regular living expenses
In 2023, 37% of women with a side hustle use that money to help cover ordinary living expenses rather than for extra money. Comparatively, just 29% of men say they need to use a side hustle to make ends meet. An additional 29% of men say they use their side hustle income to supplement their savings, compared to just 21% of women.
According to Bankrate, in 2023, men are more likely to have a side hustle than women and will likely make more from their side hustle. Men bring in, on average, $989 a month, compared to $603 a month for women.
Source: Bankrate
2 in 5 Americans with a side hustle believe they'll always need one
In 2023, 19% of people who responded to the Bankrate survey said they want their side hustle to become their primary income source. However, 28% said they believe they will always need a side hustle to make ends meet, and 26% said they will always need their side hustle to manage their discretionary spending.
Twenty-three percent of respondents said they were spending more time on their side hustle because of inflation, and 20% said they don't want to work a side hustle but have to to make ends meet.
Source: Bankrate
16% of Americans have earned money through an online side gig at least once
According to a 2021 study done by the Pew Research Center, 16% of those surveyed have made money through an online platform like DoorDash, Uber, Lyft, or Instacart. In terms of demographics, adults under 30, people with lower-paying jobs, and Hispanic adults are the most likely to take on gig work as a primary or supplemental source of income.
According to the Association for Entrepreneurship, in 2023, approximately 31% of Hispanic adults aged 18 and older earned money through gig work, followed closely by African American adults at 27%. Only 21% of white adults report doing gig work.
Source: Pew Research Center, Association for Entrepreneurship
24% of gig workers in 2020 said their emergency savings would not last a month
According to the statistics website Statista, 62% of gig workers in 2020 said their emergency savings would not last six months, 46% said their savings could only last up to three months, and 24% said their savings wouldn't last a month.
According to the Association for Entrepreneurship, in 2023, 80% of workers who use gig work as their primary income would have trouble paying an unexpected expense of $1,000 or more.
Source: Statista, Association for Entrepreneurship
The information sector has the highest use of contract workers
According to a report by the U.S. Government Accountability Office's 2020 Annual Business Survey, 33% of responding companies reported using contractors, subcontractors, or independent contractors, while 50% reported using part-time workers. The information sector had the highest proportion of companies using contract workers (57%).
In 2022, Uber, one of the original gig work companies, generated $31.8 billion in revenue. According to Business of Apps, 131 million people use Uber or Uber Eats at least once a month. Recently released 2022 data from Uber showed that trips during the fourth quarter grew 19% year over year to 2.1 billion, an all-time quarterly high, equal to about 23 million daily trips. The U.S. and Canada are responsible for most of Uber's revenue, earning $19.4 billion in 2022.
Source: U.S. Government Accountability Office, Business of Apps, Uber
Gig work has increased dramatically
The Becker Friedman Institute at the University of Chicago found that 2.1 million workers entered the gig economy in 2020 and 3.1 million additional people entered in 2021. It's worth noting, however, that 1.2 million people also left a gig platform between 2020 and 2021.
By 2027, it is estimated that 86.5 million people will be freelancing in the U.S. and expected to make up 50.9% of the total U.S. workforce.
Source: Becker Friedman Institute, Statista
Gig work isn't just for the young
According to payroll company ADP's 2020 report, 20% of gig workers are over age 55. For workers over 55 who receive a 1099-MISC tax form rather than a short-term W-2, the number is 30%.
1099-MISC workers tend to be older, highly educated, and more likely to have higher incomes. Nearly 40% of those over 55 who responded to ADP said they consider themselves retired but unlikely to find exciting alternatives to contract work.
The Pew Research Center found that 13% of people aged 50 to 64 and only 7% over 65 participate in gig platform work like Uber, DoorDash, or other options. Only 4% of food deliveries from restaurants or stores from a delivery app were made by people aged 50 to 64, and only 1% by people aged 65 or over.
Source: ADP Research Institute, Pew Research Center
Gig workers report a high level of job satisfaction
DoorDash's 2023 survey found that 34% of respondents enjoyed their work on the platform. 20% said it was better for their overall mental and physical health needs, and 8% said no other job would accommodate their psychological or physical health needs. According to DoorDash, gig work allows their Dashers to earn money around full-time employment, attending classes, or caring for a loved one.
Source: Statista, DoorDash
Tips for surviving the gig economy
Figuring out how to make money from the gig economy can mean more than just signing up for a platform and getting to work. For the best results, consider implementing the following tips to help you maximize your opportunities.
Treat your work like a business: It can be tempting to look at gig work as a hobby, especially if you are doing it in addition to your full-time job. Instead, treat your gig work like the business it is. This might include creating a business plan or networking to help you increase opportunities and gain new clients.
Find a routine: One of the drawbacks of gig work is that you can do it anytime, which means you may find other priorities getting in the way, especially if you're working a traditional job as well. Instead of just showing up when you feel like it or waiting for the perfect project to come your way, set a dedicated schedule to help you make the most of your time, no matter what you're doing.
Plan for taxes: Freelance work means you don't have an employer withholding taxes, so you have to do it. Set aside a portion of everything you earn and take that responsibility seriously, or you may have a hefty tax bill next April. Consult a tax professional to help you ensure you're saving enough and if you need to make estimated quarterly tax payments.
Don't work for free: Resist the urge to say yes to every project that comes your way, and avoid independent work that doesn't offer a clear and reasonable payment for your time. While you may not charge an hourly rate, it can be helpful to think about your project in those terms to help you determine approximately how long the task will take. If you're not sure where to start, look for sites that have some protections for freelance workers like Upwork and Fiverr.
Don't lose sight of work-life balance: There's a lot of appeal in being your own boss, it can be easy to get overwhelmed. In addition to scheduling time for your gig work, schedule time for yourself.
Bottom line
The gig economy has increased dramatically since its early days. While there are still plenty of traditional 9-to-5 jobs, the transition to more fluid working conditions is underway. If you want to pick up a side project for a few hours a week, check out our list of the best side hustles to help you get started.
Sources
1. Bankrate - Survey: 39% Have a Side Hustle, and 44% Believe They'll Always Need One
2. DoorDash - Behind the Dash: Insights into the Flexibility and Freedom of Dashing
3. Economic Policy Institute - National Survey of Gig Workers Paints a Picture of Poor Working Conditions, Low Pay
4. McKinsey & Company - Freelance, Side Hustles, and Gigs: Many More Americans Have Become Independent Workers
5. Pew Research Center - The State of Gig Work 2021
6. Economic Policy Institute - Uber and the labor market
7. Statista - Monthly Number of Full-Time Employees in the United States From August 2021 to August 2023
8. Legal & General - New Legal & General Study on U.S. Gig Economy Workers: The Gig Economy Is Here To Stay
9. Statista - Projected Gross Volume of the Gig Economy From 2018 to 2023
10. Business of Apps - Uber Revenue and Usage Statistics (2023)
11. Becker Friedman Institute - The Evolution of Platform Gig Work, 2012-2021
12. Statista - Freelance Workforce Distribution in the United States as of 2022
13. Uber - Uber Announces Results for Fourth Quarter and Full Year 2022
14. U.S. Government Accountability Office - Nonstandard and Contracted Work Arrangements: Data from the 2020 Annual Business Survey and Analysis of 2021 10-K Filings
15. Statista - Gig Economy in the U.S. - Statistics & Facts
16. Statista - Share of Gig Workers Whose Emergency Savings Would Not Last in the United States in 2020, by Length of Time
17. ADP Research Institute - Illuminating the Shadow Workforce: Insights Into the Gig Workforce in Business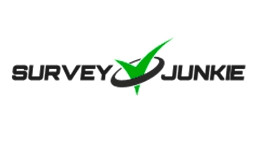 SurveyJunkie Benefits
Over $55,000 paid to members daily
Earn up to $130 a month taking 4 or more surveys daily
$76 million paid out to date
20M+ lifetime members and BBB accreditation