Kashkick offers U.S. consumers the option to earn money for completing surveys and other activities that can be accessed on a laptop or mobile device. Cashback rewards range from cents to tens of dollars, depending on the task. Cash payouts are made biweekly through PayPal.

Like it so far? Here is a look at the fun things Kashkick has to offer so you can decide whether to add it to your list of ways to make money.
Quick Summary
Make money taking surveys or playing games
Upfront, clear information on each offer lets you know how much you will earn and what steps you need to take to complete a task

Money is deposited quickly and securely

Featured offers help you maximize your earnings
What is Kashkick?
Kashkick is a website that presents offers for earning money in exchange for taking paid surveys, signing up for services, downloading and playing games, and other activities that involve using either a computer or mobile device. 
Kashkick doesn't offer any information about its history, when it was founded, usage, management, or any other details about the company itself. With that said, it is a legitimate site.
How does Kashkick work?
Kashkick partners with companies that want to get their products and services in front of consumers or to gather feedback from consumers. They pay Kashkick to find these consumers, and they pass some of that money onto you when you complete tasks like paid surveys on their partners' behalf.
You can earn money with Kashkick in three different ways: offers, surveys, and referrals.
Featured offers
When you sign in to your Kashkick account, Kashkick offers are the opportunities you will see first. They are usually worth anywhere from 25 cents to upward of $40. You get paid to complete a variety of tasks involving some work. This may include installing a mobile game on your phone and playing it to a certain level, subscribing to a service that will cost you money, or signing up for a free trial, among other types of activities.
The tasks that tend to offer the most money typically won't pay off until you reach a goal before a set time frame, spend money, or provide a credit card number. Ones that simply involve creating an account or installing an app generally pay less.
Surveys
Kashkick has a ton of survey opportunities that will become available once you complete an initial profile survey, for which it will pay you $1. Once you do that, you'll have access to a list of Kashkick surveys to choose from. Kashkick will show how long it will take to complete the survey and how much you'll earn by doing so. Some surveys pay only a few pennies, but others pay a few dollars.
Referrals
Kashkick wants you to tell all your friends about how great it is to earn cash with its company. It wants this so much that it offers a generous referral program. Kashkick will give you 25% of the amount any friend who signs up with your code earns through "subscriptions to advertiser promotions and completion of sponsored surveys," according to the site.
Who is Kashkick best for?
Kashkick is good for anyone who is minimally tech-savvy, has a computer or mobile device, and wants to make money from home. If you're into learning about and playing new games, Kashkick can be a great resource for doing this and making money at the same time.
Also, if you want to learn about new products or services out there, you may come across some good finds with Kashkick. Most of all, if you're looking to make extra money to put toward savings or a specific purpose, this site could be a help in achieving that goal.
How to make money with Kashkick
Kashkick's system for earning is very simple. When you choose a task, information on how much you will earn and exactly what you have to do to complete the task is given upfront so you know the task's earning potential. Once the system acknowledges that you've completed the terms of the task, the value of the reward is added to your account in dollars.
Your account balance must be at least $10 to request a payout. Withdrawals are paid to your PayPal account, which you can transfer to a bank account. Payments are processed biweekly, so you may have to wait to get your cash, depending on when you request the transfer.
How much you earn with Kashkick really depends on how much time you put into the site and how much value the activities you choose have. Some cash rewards for offers are worth $5, $10, $20, or even $40. But the more money you'll earn, the more you'll be asked to do.
For example, you might earn $5 for signing up for an account with and requesting quotes from a specific company. However, more complex tasks like signing up for a delivery service and making a delivery might earn you $25 or more.
Maximizing your earnings with Kashkick
Here are some tips for maximizing your earnings with Kashkick:
Complete as many featured offers as you can. They pay more and can often be simple.
Consider whether higher-paying offers could make sense in your situation, even if it means trying something new.
Aim for choosing the highest-value surveys with the lowest time estimated for completion.
Send your referral code to as many friends and family members as possible. You never know who will use it, and you'll earn a percentage of their earnings on certain offers and surveys.
FAQs about Kashkick
Do I have to be a U.S. citizen to use Kashkick?
You have to be either a U.S. citizen or permanent resident who is at least 18 years old to use Kashkick.
Is Kashkick legit?
Kashkick is not a scam. It's a legitimate site through which you can earn money by taking surveys and completing other tasks. At the time of writing, Kashkick has a 3.5-star rating on Trustpilot. 
Companies pay Kashkick to reach consumers, and some of that money is passed onto you when you complete missions, such as taking a survey or playing a game.
Do I need a PayPal account to use KashKick?
Currently, Kashkick only makes payments only through PayPal — no gift card or other options like other survey sites. Given that this is Kashkick's only payment method, you will need a PayPal account to be paid. The payout threshold is $10. 
How to sign up for Kashkick
Kashkick gives you a few ways to sign up. First, go to Kashkick.com's homepage. There, you'll have the option to create an account using your PayPal information, Google sign-in, Facebook login, or email address.
If you choose PayPal, click on the button that says "Sign Up with Paypal." This will bring you to a login screen, on which you input your username and password to log directly into your PayPal account. Once you enter your personal information, you'll be asked to give Kashkick permission to interact with your account.
Once you click on "Agree," you'll be redirected back to the Kashkick website with a message that says your account has been activated.
Kashkick offers a $1 signup bonus for completing your profile. In fact, you have to complete the profile to access and complete surveys.
Other side hustles to consider
Is Kashkick not sounding like one of the best side hustles for you? There are some downsides, including limited redemption options, only being available to U.S. residents, and low payouts for certain surveys. Don't worry, there are plenty of other online survey sites that might be a better fit for your lifestyle. 
You can look at other market research side hustles like Survey Junkie, Swagbucks, Branded Surveys, and InboxDollars: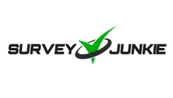 Earn Cash Taking Surveys
Join a community of 20M+ lifetime members who have been paid $76 million to date.
Sign up today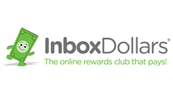 Earn Cash By Going Online
Learn More
Learn More
Learn More
Or consider different types of side hustles:
Shop and deliver. Jobs with companies such as Postmates and Instacart are hot right now. You go to the store or restaurant for customers, do their shopping for them, and then deliver directly to their doorstep.
Write reviews. If you like music, fashion, accessories, or commercials, Slicethepie will pay you to review products in these categories before they're released.
Sell your services. Everyone has a talent and yours might just be worth paying for. Check out Fiverr, an online marketplace in which you can offer up all kinds of services based on your talents. Whether you're a writer, artist, tarot card reader, fitness guru, or just like to give relationship advice, you'll likely be able to learn how to make money online with Fiverr.
Kashkick Benefits
KashKick members can earn up to $200+ per week
Free and easy to join, just link an active Paypal, Facebook, or email account to register in seconds
High payouts, several ways to earn, and a low cash-out threshold of $10
No gimmicks and no deposit needed to earn money