Whether you shop just for yourself or to feed a large family, almost every household has felt the sting of higher grocery bills recently.
However, if you have been dreaming of ways to reduce your grocery costs, there is some good news: A handful of food items finally are coming down in price.
Look for lower sticker prices on the following foods the next time you shop for groceries. All price data comes from the U.S. Bureau of Labor Statistics. Here are 10 grocery items finally seeing their prices on the decline.
Get a protection plan on all your appliances
Did you know if your air conditioner stops working, your homeowner's insurance won't cover it? Same with plumbing, electrical issues, appliances, and more. Not being able to make repairs could leave you in a bad situation — but a home warranty could protect you against surprise expenses.
Whether you're a brand-new homeowner or you've owned your home for years, a plan from Choice Home Warranty could pick up the slack where homeowner's insurance falls short.
If a covered system in your home breaks down, you can call their hotline 24/7 for assistance to get it repaired. They have a network of over 15,000 technicians that can assist you, making sure any issue can be taken care of swiftly — without breaking the bank.
Not sure if it's for you? Rest easy: they were named one of the "Best Home Warranty Companies" by US News 360 Reviews and were awarded Best Company's 2020 Consumer's Choice Award. For a limited time, you can get your first month free when you sign up for a Single Payment home warranty plan.
Eggs
No matter where you buy eggs, the price likely has increased dramatically over the past 12 months. By April, the price of eggs had risen 29.8% in one year. No matter how frugal you are, this can make it more difficult to add more money to your savings. 
However, prices dropped 5.1% between March and April of this year. So, things are looking better for those who love this food staple.
Coffee
Coffee is another staple breakfast item that has seen a surge in price. Costs were up by 9.2% year over year in April.
However, java lovers can rejoice in the news that the cost is coming back down, with prices falling 2.3% between March and April of this year.
Pork chops
Meat in general has gotten very expensive recently. The price of some cuts continues to rise.
However, the cost of bone-in pork chops is coming back down to earth. Prices fell 1.8% year over year in April, and dropped another 2.4% between March and April of this year.
Interestingly, boneless pork chops are rising in price, up 3.9% between March and April.
Stop overpaying when you shop online
Shopping online has its perks. It's super convenient, but it can be time consuming to find the best deals. Instead of hunting for coupon codes (that don't always work!) and opening tons of browser tabs comparing prices, you can try Capital One Shopping.
Capital One Shopping makes saving money effortless. Just add the browser extension and when you check out, it'll scour the internet for coupon codes to help you save cash. And before you check out at 25+ major retailers, Capital One Shopping will notify you with a friendly pop-up if the item you're buying is available cheaper somewhere else.
Capital One Shopping is free to use and won't show you ads. Add it today and stop overpaying!1
Tomatoes
Fresh produce is healthy and delicious, but it's getting expensive. Luckily, some produce items are finally seeing prices fall.
For example, the cost of tomatoes is finally decreasing, and just in time for summer. Year over year, prices were up in April by 4.5%. But costs declined by 3% between March and April of this year.
Pro tip: If you're considering buying your groceries at a warehouse retailer, consider these top Costco hacks to save even more money.
All-purpose flour
The cost of white, all-purpose flour surged 19.1% starting year over year in April. This is a staple pantry item for many people, so a rise in prices adds up.
Fortunately, the price is coming down again. Between March and April of this year, prices decreased by 0.7% — not much, but enough to make it a bit more affordable.
Milk
Milk is another staple grocery item that's been getting steadily pricier over the past year. The price of whole milk was up by 0.7% year over year in April.
That price is coming back down, though. Between March and April of this year, the cost fell 1.4%.
Ground beef
Ground beef has been slowly decreasing in price for quite some time. Specifically, the price decline has been in non-lean, 100% ground beef.
Year over year, the price of this type of ground beef declined by 2.6% in April. It fell an additional 0.5% between March and April of this year.
However, the news is not all good: The price of lean and extra-lean ground beef actually rose 3.5% between March and April.
Pro tip: Many experts are forecasting that the economy will go into recession this year. Buying foods that are getting cheaper helps you save money, which is an important way to prepare yourself financially for an economic slowdown.

Romaine lettuce
The price of romaine lettuce is going down pretty significantly, and has been for quite some time. It fell sharply in April year over year, down by 12.7%.
The lettuce variety fell by another 0.9% between March and April of this year. Enjoy your next salad or lettuce wrap knowing that your purchase was both healthy and a little cheaper.
Ham
Ham has been pretty dramatically impacted by inflation over the past year.
The price of boneless ham jumped 11.6% year over year in April. However, prices of boneless ham fell 2% between March and April of this year.
The price of all ham — not including canned and luncheon slices — was up by 7.3% year over year in April, but declined 3% between this March and April.
American processed cheese
American processed cheese soared in price by 14.6% year over year in April
Since then, however, it has been getting just a bit cheaper, with costs dropping an average of 0.3% between March and April of this year.
Compared to natural cheddar cheese — which rose 0.3% between March and April — the falling cost of American processed cheese looks pretty good.
Bottom line
It's no secret that inflation has hit the pocketbook of just about anyone who shops for groceries. However, prices are finally coming down on some items.
So, look for foods with falling prices the next time you shop at the grocery store. Purchasing these items might help you save money and eliminate some money stress from your life.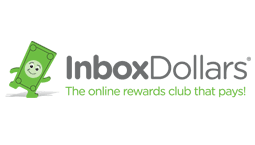 Inbox Dollars Benefits
Get a $5 bonus when you register with your email
You could earn money by taking surveys or making online searches
Over $80 million paid to members so far - how much can you earn?