Hiring someone to work on your home can be nerve-wracking, especially if you're a new homeowner or don't have much experience with hiring someone. The last thing you want to do is throw money away.
Whether it's a plumbing or electrical issue, landscaping, or renovations, here are 15 things you should keep in mind before hiring a new handyman.
No one person can do it all
A handyman who claims to be able to do everything from lawn care to painting to renovations probably isn't an expert in anything.
Depending on your needs, it's better to hire someone who has a more specific skill set. You can also ask them to recommend a colleague who may be a better fit for your needs.
Prices can vary a lot
There are several factors you should look into when hiring a new handyman, such as their areas of expertise, reviews from previous customers, and their price compared to similar professionals.
Estimates can vary quite a bit depending on the size of the company you're looking at (a franchise vs. someone who owns their own business) and their experience and reputation. Even the season or time of year can affect the price of a handyman.
Consider DIY first
Before hiring someone to work for you, check if you can do the job yourself. It may require a little bit of elbow grease, but YouTube is a treasure trove of how-tos for just about anything.
While it's probably best to hire someone for a big job like painting your home, you should be able to handle unclogging your sink or shower with some help from the internet.
Be cautious of franchises
There are certain benefits to hiring a handyman from a national franchise. For one thing, you know the person you're hiring has been vetted and trained, and you can take up any issues you have with their superior.
However, you can almost always expect to pay more when you go with a franchise since they typically have a higher overhead. You may also get a less dedicated or motivated handyman since they don't need to hustle for their next repair job.
Your handyman may be learning on the job
Every home and every job is different, so don't be alarmed if you see your handyman pull up YouTube if they run into an unexpected or unusual issue.
As with any profession, the best tools and technologies for working on homes change often. That means your handyman may need to stop to look up how to best tackle something they've never seen.
Regular inspections can help you save money
A great way to avoid massive bills from your handyman is to regularly inspect your own home and solve small issues before they turn into big ones. You don't want to wait for the foundation to start crumbling before you call someone for repairs.
Simple maintenance like cleaning out the gutters and inspecting the roof regularly can help you avoid more expensive repairs down the road.
A great ad doesn't mean great work
Just because you see a repair company's ads all over the neighborhood or online doesn't mean it's the best option. In fact, many great handymen or contractors don't advertise much at all because their reputation gets them enough work through word of mouth.
You may be able to find the best local handyman by simply asking around in your neighborhood, your Nextdoor community, or even a local Facebook group.
They could charge more during busy seasons
People tend to want work done on their homes in the spring and summer, so handymen and contractors often charge more during these busy seasons.
On the other hand, if you decide to get work done on your home in the winter — provided the work can be done then — you may be able to get a discount.
Recommendations go a long way
You don't need to go with the first handyman whose ads you see online. In fact, it'll definitely pay to do your homework on this one.
In addition to asking neighbors or checking local Facebook groups, check out websites like HomeAdvisor or Angie's List for local professionals who can meet your needs.
Ask before tossing something
Think your old lawnmower is beyond repair? Ask a local handyman before you toss something in the trash. Especially if it's an expensive item. You may be able to get a second life out of items like appliances or broken furniture.
If you don't have a go-to handyman, apps like TaskRabbit and Handy can help you find someone who might be able to turn your trash into treasure.
You can get a discount for assisting
Some handymen offer discounts if you agree to help out with certain tasks involved in the repairs. This could include helping carry materials into your house or cleaning up after the job. This can help you shave some money off the total price if you're on a tight budget.
Avoid anyone who just takes cash
Any handyman running a legitimate business should have an account set up so you can pay with a card or check. If they ask to be paid in cash, it may be because they are not reporting the work on their taxes.
Since there's a possibility that you'll be leaving this person in your home alone to complete work, you want to ensure they are the trustworthy type and run an honest business.
You'll be charged for extra work
It's definitely a good idea to make a list of jobs you want a handyman to take on before they begin working for you. Whether they charge by the hour or per job, you could be hit with additional fees if you think of a few extra things you want them to do while they're in your house.
Make a detailed list of questions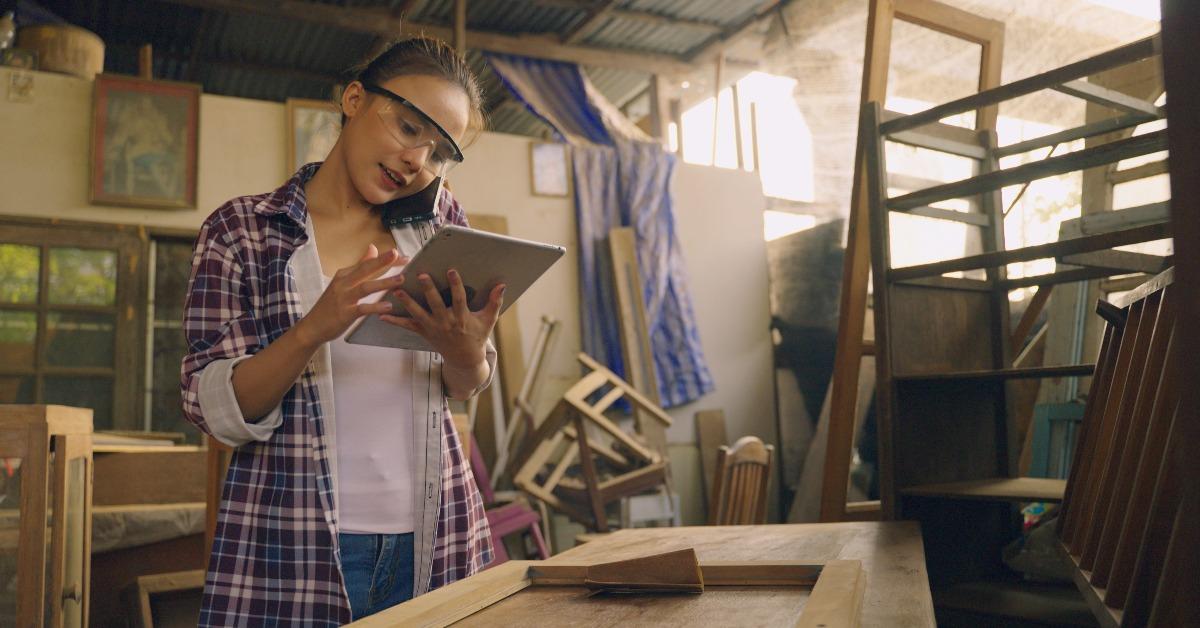 Before hiring someone, make sure you have the specifics about the job hammered out. It's a good idea to jot down your expectations before calling handymen for quotes.
Make a list of all the things you need to know, including what they charge, their area of expertise, what locations are outside their service area, their schedule and availability, and typical turn-around times.
It's OK to test someone out
Not ready to hire a company you haven't worked with for a big job? That's totally fine. If you find a handyman you think you like, you may want to consider doing a test run.
Hire them for a smaller job, like helping assemble furniture or fixing a leaky faucet. If the chemistry is right and the job is done well, you'll know you can hire them in the future.
Bottom line
There are plenty of tools available to help you find the best handyman for your needs. But since there's no rule book on how much these workers can charge, it's important to be careful about who you hire to avoid getting scammed.
Your home is likely one of the biggest purchases you'll ever make. That means it's important to properly vet and do your homework on the people you hire to work on it.

Compare Quotes Benefits
Get quotes in 60 seconds
Compare rates from top insurers
Coverage you need at an affordable price
It's free and fast to compare quotes