If you're hoping to make a career change, or simply put yourself in a better position to earn more money, going back to school to earn some sort of advanced degree is not the only option. 
There are many professional certification programs — some of which can be earned quickly and on the cheap — that can lead to great careers and significant pay bumps.
Note: Our salary data are from the U.S. Bureau of Labor Statistics (BLS), which is a great source for job and training information.
Flight attendant
Those with wanderlust (and who don't mind fluctuating schedules) may want to consider work as a flight attendant. The process to get certified with the Federal Aviation Administration (FAA) is typically quick and can be completed in several weeks.
New flight attendants will also need to be trained by the airlines they work for to learn the company's safety procedures, regulations, and other specifics. On average, flight attendants earn about $61,640 per year.
Web developer
If you're interested in learning code or working on websites, there are many training camps and certification programs for aspiring web developers. On average, web developers make $78,300 annually.
These "boot camps" typically teach students the basics like how to write and test code in HTML, CSS, and other languages. Certification programs can last from 10 weeks to a few months, and many community colleges and universities offer boot camp type courses.
Phlebotomist
There are several jobs in the medical field, like phlebotomists, that candidates can land after going through quick training programs. These employees draw blood and work in hospitals, doctors' offices, donor centers, and/or labs. Training programs typically last less than a year.
According to the BLS, many employers prefer to hire candidates who've earned this professional certification. The average salary is around $37,380 a year.
Emergency medical technician (EMT)
Another quick certification option for those interested in the healthcare industry is EMT training. EMTs can learn basic life-saving techniques and other medical skills in training programs that are typically less than six months long.
EMTs make an average of $35,470 a year. Requirements to become an EMT vary by state, but all require these workers to be licensed.
Massage therapist
Though some programs run up to two years, it is possible to become a certified massage therapist in just a few months. These employees massage and manipulate patients' muscles and joints to help with issues like pain and soreness.
Certification programs vary by what type of massage therapy you want to do — and may require 500 to 1,000 hours of study. Most states also require that massage therapists be certified or licensed. The average annual salary is around $46,910.
Pharmacy technician
Pharmacy technicians work in drug, grocery, or convenience stores, or sometimes in hospitals, and help pharmacists fill prescriptions and provide assistance to customers.
The requirements for pharmacy techs vary from state to state, but in most cases, these employees need just a high school diploma and on-the-job-training. 
You can also get a certification through an education program in pharmacy technology. On average, these employees make about $36,740 per year. 
Insurance sales agent
If you're interested in sales, getting certified to sell insurance — whether it be life, health, disability, home, auto, or other sorts of insurance — is typically a quick process. 
States regulate insurance sales in different ways, but agents will need to be licensed in the states where they work.
In many cases, agents will just need a high school diploma and training. Some states require passing an exam to get licensed. On average, insurance sales agents make about $49,840 per year, according to BLS data.
Welder
Welders work with both hand-held and robotic equipment to join metal parts together or make repairs. The certification process can be relatively quick. 
Aspiring welders can get documentation through the American Welding Society after passing a test to demonstrate skills learned through training programs or on-the-job experience.
Typically, welders make about $47,101 annually and can work in different industries, like manufacturing or construction. Some even do underwater welding.
Physical therapist aide
Physical therapist aides (PTAs) work alongside physical therapists and can typically get a job with a high school diploma and some on-the-job training. It may also be beneficial to complete a PTA certification program, which could last up to two years.
Some states may require a specific license. Those interested in becoming physical therapy assistants (who tend to make more) need to pass the Federation of State Boards of Physical Therapy exam. 
The average salary for physical therapist aides and assistants (combined) is $49,180 annually, according to the BLS.
Air traffic controller
The air traffic controller certification process is a bit more complex than many of the other jobs on this list, but it's also the highest-paying job. 
Prospective employees typically need to earn an associate's or bachelor's degree in the Air Traffic Collegiate Training Initiative program and complete training with the FAA.
This can be a very demanding job since air traffic controllers need to be constantly alert to ensure aircraft are safe. The average annual salary is about $129,750.
Construction/building inspector
Construction and building inspectors can get certified very quickly — and the U.S. Environmental Protection Agency (EPA) offers a free program.
These employees inspect construction sites and buildings to ensure that regulations, like building codes and zoning regulations, are being met. 
The EPA's course is broken up into five training modules and students need to pass an exam to get certified. On average, construction/building inspectors earn $61,640 annually.
HVACR technician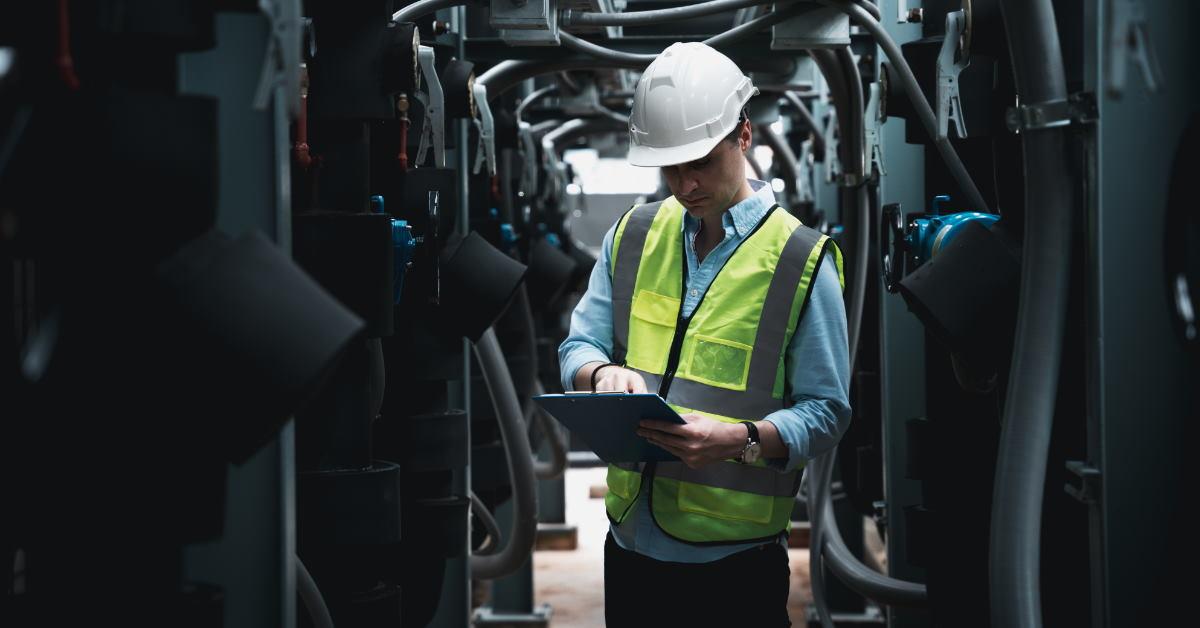 HVACR technicians work on heating, ventilation, cooling, and refrigeration systems in buildings. They may work in homes, at office buildings, or other sites.
The HVACR licensing process varies from state to state, but typically, interested parties can enroll in a community college or trade school to earn either a certificate or associate's degree. 
Programs usually range from six months to two years. On average, HVACR technicians earn about $48,630 annually, according to BLS data.
Earn money online by taking surveys
Did you know you can earn money taking online surveys? It's true!
You can help brands improve their products and services AND get paid for your sharing your opinion. Survey Junkie pays you via Paypal to fill out surveys. You can earn up to $45 per survey.
20 million members and an A+ rating with the BBB can't be wrong – join the crowd and get started earning money!
Bottom line
Getting a specialty certification or license can lead to great career opportunities in many fields. What's more, many of the certification programs listed here don't require going back to school in a traditional higher education setting.
When considering career changes — especially ones that will equate to larger paychecks — it's wise to begin planning the best ways to put your paycheck to good use.
Earn a $200 cash rewards bonus with this incredible card
The Wells Fargo Active Cash® Card Rates and fees is a powerful rewards card that offers an extended intro APR period. New cardholders can earn a one-time cash rewards bonus — $200 cash rewards bonus after spending $500 in purchases in the first 3 months AND earn unlimited 2% cash rewards on purchases!
If you're looking for a powerful rewards card that offers an extended intro APR period, look no further, the Wells Fargo Active Cash® Card checks both of those boxes!
This card also offers an intro APR of 0% for 15 months from account opening on purchases and qualifying balance transfers (then 19.99%, 24.99%, or 29.99% variable). Which is great for someone who wants a break from high interest rates, while still earning rewards.
The best part? There's no annual fee.
Click here to apply for the Wells Fargo Active Cash® Card now.