There have been plenty of changes in the workforce over the past few years as some workers retire early and others move on to different positions.
You may have more options than you think if you're one of the ones looking for a better-paying job. Fortunately, there are some jobs available with good salaries that don't require much experience.
So, if you're looking for a high-paying entry-level position, here are a few options. Salaries are based on U.S. Bureau of Labor Statistics (BLS) estimates.
Human resources assistant
Companies across the United States have human resources departments that need organized workers.
As part of a human resources team, a human resources assistant is tasked with compiling employee records and developing benefits packages for workers.
According to the BLS, a human resources assistant can make around $44,000 annually.
Executive assistant
Executive assistants are responsible for all kinds of details like scheduling meetings, sending emails, booking travel, and more for executives at companies. In fact, they're the ones who make the everyday tasks of a department work properly.
In exchange, an executive assistant can make a median wage of $66,870 per year.
Market research analyst
A market research analyst may talk to consumers about their preferences for any number of products and issues. The position typically requires a bachelor's degree and can command a median annual salary of around $64,000.
Medical assistant
A medical assistant is a great position for someone who wants to help out in medical offices. They can do everything from scheduling appointments and making calls to interacting with patients on a daily basis.
Medical assistants can earn around $37,000 a year with a high school diploma or post-school certification.
Firefighter
Firefighters don't just fight fires in your neighborhood. They can also respond to other emergencies like accidents or health issues in the community.
According to the BLS, you can become a firefighter with only a high school degree or some additional EMS training and earn a median annual salary of $50,700.
Auditor
Auditors review a company's financial records to make it's staying within financial laws and regulations. You may need an accounting degree or similar training before you can take on the position which pays a median annual salary of $77,250.
Paralegal
A paralegal works as an assistant for lawyers, usually in a law firm. They can also be found in corporate legal offices or government agencies.
Paralegals only need an associate's degree and perhaps some certification to earn a median salary of $56,230.
Web developer
You may be surprised to know that most web developer positions only require a bachelor's degree. Developers may work on websites for clients as well as test out interfaces to make sure the product runs smoothly. A developer can make around $78,300 annually.
Loan officer
If you need a loan, a loan officer will be your point person at a financial institution. They'll go over your loan application for a mortgage or car, for example, to decide whether or not to approve your loan and for how much.
A loan officer usually needs a bachelor's degree and can earn a median annual salary of $63,380.
Police officer
Police officers protect the community by responding to emergencies or investigating crimes. Officers need a high school or college diploma and must complete a training program before becoming officers.
Working as a police officer can earn you a median salary of $66,020 per year.
Claims adjuster
A claims adjuster works with an insurance company on insurance claims and determines potential payouts.
A claims adjuster needs at least a high school diploma and can earn a median annual salary of $64,710.
Radiation therapist
A radiation therapist can help administer radiation to cancer patients or those with other serious illnesses.
Health organizations may require therapists to have an associate's degree or bachelor's degree in radiation therapy to get a position that pays around $82,790 per year.
Bottom line
If you're creating a budget and still looking for ways to pay your rent, it may be time to switch to a new job.
Pay is a major factor, but you also may want to consider issues like the number of hours per week including nights or weekends, and any potential hazardous pay.

Join AARP and Double Your Number of Interviews Within 60 Days
Learn More
Earn Great Pay Working From Home
Free 3-class intro teaches you how to launch a bookkeeping business
Access the training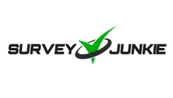 Learn More