The United States is a large, diverse nation with a rich history seemingly around every corner.
Whether a location was the site of a legendary war battle, a victorious liberation, the home of a famed icon, or where a monumental event took place, the details are worth knowing.
In addition to historical significance, we considered the quality of life, amenities, cost of living, and climate to bring you this round-up of small towns perfect for history buffs planning for retirement.
Galveston, Texas
Juneteenth is a federal holiday commemorating when the last enslaved people in the U.S. were informed of their freedom. This occurred in Galveston, Texas, a relatively affordable town on the Gulf of Mexico with a population of over 50,000. You can honor Juneteenth all year round in this barrier island city by visiting museums and monuments.
Galveston also has a warm climate, waterfront living, and a cruise port when you want to hit the open seas. Plus, you're not far from Houston if you need a big-city fix.
Poulsbo, Washington
Nestled on Puget Sound in Washington and initially inhabited by the Suquamish tribe, Poulsbo has a mix of indigenous and Scandinavian cultures.
Both of these groups honor their history with annual events like the Viking Festival and Chief of Seattle Days.
The climate is mild in this town of 11,000 residents, with rainy winters, vibrant springs, and pleasant summers. Note that it's not a particularly inexpensive place to live, so you will need ample savings if you plan to retire here.
Sedona, Arizona
Sedona has been inhabited for thousands of years by Native American tribes, including the Sinagua, Yavapai, and Apache.
This history is evident today via their community, archaeological sites, petroglyphs, and rock art that provide insights into their culture.
Sedona is also a major destination for wellness tourism, perfect for retirees mindful of their health. Of course, the warm climate and beautiful outdoor scenery are also a plus.
The cost of living is slightly above average in this city of 10,000 residents.
Provincetown, Massachusetts
Starting in the nineteenth century, members of the LGBTQ+ community began settling in Provincetown, making it the queer haven that it is today.
Its history is celebrated and preserved through museums, exhibits, and cultural initiatives that keep the story alive.
Provincetown is on the tip of idyllic Cape Cod, endowing it with beachy energy. Winters are notoriously cold, but the bustling summers in this town of 3,500 permanent residents are perfect for wealthy retirees.
Pro tip: Once you settle down in the right location, make sure you're able to stick to your budget by avoiding the foolish mistakes many other retirees make. 
Williamsburg, Virginia
Williamsburg is itself a living heritage museum and one of the most important historical destinations in the U.S. There, you can explore restored colonial buildings, participate in reenactments, visit history museums, and so much more.
Retirees can get involved in the action by becoming reenactors in this city of 15,500 residents with a good quality of life.
The cost of living is about average, making it manageable for those on a fixed income. And the climate is certainly milder than in the Northeast.
St. Augustine, Florida
The oldest city in the continental U.S., St. Augustine has many significant landmarks, including a preserved auction platform where slaves were bought and sold, the oldest schoolhouse in the U.S., and the Castillo de San Marcos National Monument.
This beautiful city of over 15,000 residents sits right on the Atlantic Ocean and enjoys Florida's year-long warm climate — perfect for retirees.
Unfortunately, its become more expensive in recent years, but compared to South Florida, it's relatively affordable.
Woodstock, New York
Everyone knows that Woodstock, New York is home to Bethel Woods, the iconic Woodstock Music Festival site in 1969.
Today the area pays homage to that historic event and keeps its memory alive with museums and daily live music performances.
Tucked away in Upstate New York, this town of 36,000 residents does get cold in the winter. But the unique charm of this quaint bohemian enclave makes up for the chilly temps. It's cheaper than New York City by miles, too.
Big Sur, California
Few places in the world are more picturesque than Big Sur, California, a small town of 1,000 in central coastal California.
Scenic roads reveal vistas of land once treacherous to navigate, later made famous by writers like Henry Miller and Jack Kerouac.
You have to have some wealth to retire in this place of intense beauty, but the idyllic climate, literary history (the Henry Miller Library) and quality of life are second to none.
Annapolis, Maryland
Annapolis, Maryland, holds historical significance as a colonial capital and a site for pivotal events in the American Revolution.
It's also the location of the U.S. Naval Academy and is tied to the nation's early architectural heritage and Black history. The population is 40,000.
Situated on the Chesapeake Bay, not far from Washington D.C. and Baltimore, Annapolis is a more affordable option than its neighbors, though it's not cheap.
Selma, Alabama
Selma, Alabama, is historically significant for its vital role in the Civil Rights Movement. The sacrifices made by activists in this town of 17,500 — notably the Selma to Montgomery March — left a lasting impact on the fight for racial equality and voting rights in the U.S.
Beyond its many historic locations and monuments, retirees will appreciate the affordable cost of living and the warm southern climate of Selma.
Those seeking a diverse and vibrant community will also feel right at home here.
Pro tip: Make sure you choose the right location that fits into your budget in order to eliminate some money stress when you work. 
Lewes, Delaware
"The First Town in the First State," Lewes, Delaware, is a port city on Delaware Bay.
Prior to Dutch colonization, the Lenape Indians lived here. Later it was bombed during the War of 1812 before becoming a key stop on the Underground Railroad during the Civil War.
Retirees can enjoy the good life in this small, walkable town of 2,700 residents. Its beachfront location makes it a desirable retirement destination, as does the cute downtown dotted with shops and bed and breakfasts.
Savannah, Georgia
Savannah, Georgia, boasts one of the U.S.'s largest National Historic Landmark districts, with beautifully restored buildings, parks, and squares.
The preservation of its architectural heritage has made it a popular destination for history buffs. The city is home to 150,000 residents, making it the biggest on our list, but it maintains a small-town feel.
Pair that with a warm southern climate and relatively affordable cost of living, and you can see why Savannah is a great place to retire.
Lake Placid, New York
Nestled in the Adirondack Mountains in Upstate New York, Lake Placid hosted the 1980 Winter Olympics. That's the year the U.S. hockey team pulled off the "miracle on ice," one of history's most significant sporting events.
Olympic facilities remain there to this day, including massive ski jumps. In addition to that and the Olympics Museum, Lake Placid is a charming, relatively affordable small town with 2,200 residents.
It's freezing in winter, but the area's natural beauty is stunning all year round.
Gettysburg, Pennsylvania
The Battle of Gettysburg will forever be one of the country's greatest tragedies.
The historic preservation efforts in the area make it one of the most important historical sites in the U.S. You can tour battlefields and cemeteries, visit museums, and witness Civil War reenactments.
As a retiree and history fan, you can also become a reenactor yourself in this small town of 7,300 residents. In addition to all of the history of tourism, there is also a warm community and a vibrant main street.
Key West, Florida
Key West is widely known as a vacation hub with a party spirit, but it also has a rich history. It was a hub for sponge harvesting, cigar production, and a battle site during the Seminole Wars. Its most famous resident was Ernest Hemingway, the lauded writer.
Over 2,500 residents call the Conch Republic home all year round and enjoy the same tropical climate and laid-back vibe that Hemingway did in his home, now a museum.
The cost of living is high, however, so retirees should have significant savings before moving.
Bottom line
There are many cities and towns with important historical significance all across the U.S., but some are especially good if you're looking to retire comfortably.
This is due to several factors, including climate, cost of living, amenities, natural beauty, and community spirit, to name just a few.
Just don't forget to investigate the history in your backyard, as there's a good chance that your home has a heritage all its own. You may not even have to move to discover a historical treasure waiting for you.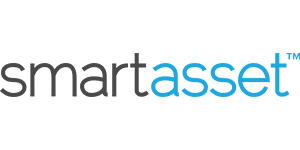 Smart Asset Benefits
Get matched with fiduciary financial advisors
Advisors are vetted and certified fiduciaries
Take the mystery out of retirement planning
Their matching tool is free
Paid Non-Client Promotion