Homeownership can be a great thing. There are, however, regrets you may have depending on your homebuying experience or the reality of owning a home once you move in. It might not be all that you expected.

Before you put in an offer on a house, check out these regrets to potentially find ways to avoid them.
Overpaid
You may get a rush as you put in an offer or counteroffer to nail down the home you really want. But you may wake up the next day with the winning bid and wonder why you paid so much.
There are ways you can withdraw your bid before you close on the house, but they could be costly. However, once you close on the home, the price tag you agreed to belongs to you.
Underestimated bills
There are quite a few monthly bills you need to factor in when considering the extra costs for your home. This can include the costs of basic utilities like gas, electricity, water, and cable or internet services. 
Remember to factor in fluctuations on your bills, like more gas in the winter for the furnace and water for sprinklers in the summer. And don't forget about surprise repairs or the need to buy more furniture and tools.
Felt rushed because of the competitive market
The housing market is starting to cool down, with homes staying on the market for a median of 26 days, according to real estate site Redfin. That's slightly below the median number of days at the start of 2022.
With homes on the market for a short period of time, you may feel rushed to grab something while it's still available. But take a breath during the process before you commit to an offer to make sure you feel comfortable with the terms.
Underestimated the total monthly cost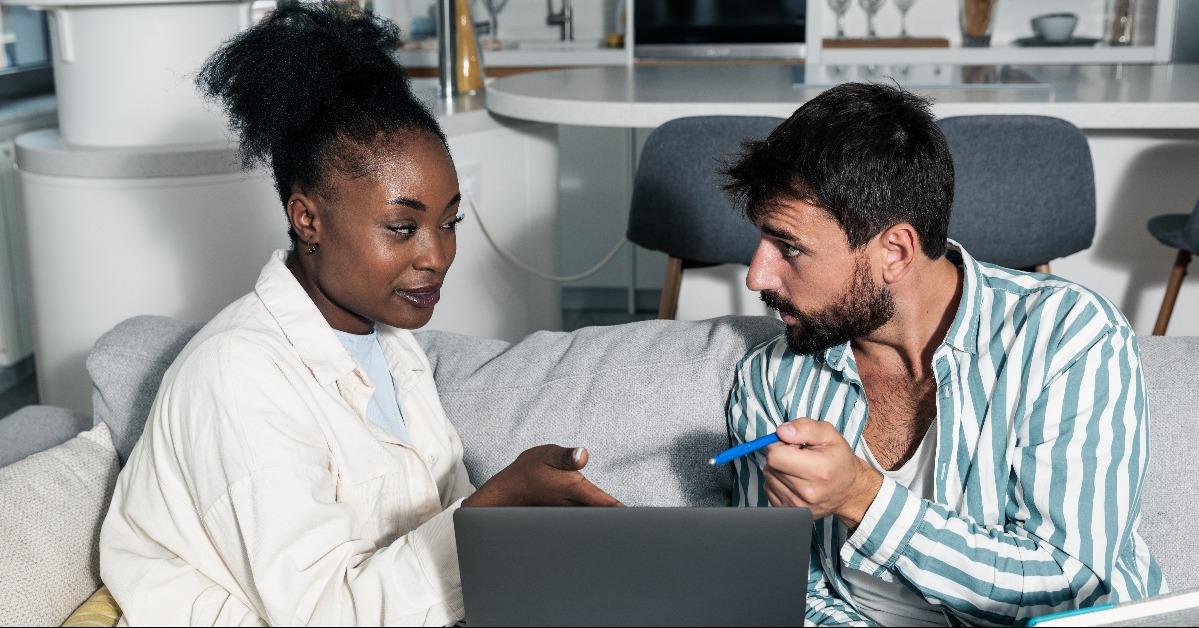 Your bank or lender should give you an estimate of how much your mortgage may cost each month factoring in the terms of the loan. But there could be other costs associated with the monthly payments such as property taxes or your homeowners insurance.
These costs can be moved into an escrow account as part of your mortgage and then paid out for you, which means you won't be stuck when a big tax bill or insurance bill comes due. 
Check with some of the best mortgage lenders to help you calculate the total of your monthly mortgage with those additional costs.
Didn't consider additional insurance costs
Insuring your home and its contents could have a higher price tag than you expect. Remember to get enough home insurance to cover your home or you could be stuck paying for additional issues out of your own pocket. 
You also want to factor in additional coverage such as an umbrella policy or a rider that may cover expensive items like jewelry, paintings, or other high-end items.
Forgot about an emergency fund
There could be emergency breakdowns that happen and need to be fixed as soon as possible. Your basement could flood or your furnace might go out on a cold day. 
Instead of trying to scrape money together to pay for a big bill, it may be a better idea to set some money aside each month in an emergency fund that can cover these unexpected costs.
Not the perfect location
You may have to make some compromises when you decide where you want to live, and location could be a factor. Sometimes the perfect house could include an hour-long commute to work or may not be close to amenities like shops and restaurants. 
When buying a home, the location may be important, but also consider the benefits of the home itself and if you're willing to compromise location for other options.
The layout doesn't work
Some sellers may prefer to put their house on the market after they move out to help potential buyers imagine their things in the home. But what happens when you bring your stuff in and realize it won't fit where you imagined it to be?
There are things you can do to ease the problem such as rearranging rooms or buying new furniture. And if it's a major issue, you could hire a contractor to knock down a wall or gut a kitchen or bathroom. But those options cost more money.
Used the wrong real estate agent
A real estate agent could be a great asset if they understand you as a buyer. They should understand what types of homes you like or don't like before looking for the right house in your budget.
But a bad agent could cause issues if you're having trouble finding the right home at the right price. There may be contracts involved when it comes to securing an agent, so don't be quick to ditch them if there are problems. Be prepared to find someone else if the relationship with your agent doesn't work out.
Your savings is gone
You may have spent years and years saving up for a down payment on your home. Perhaps you even dipped into that account on occasion to splurge on a vacation or to pay for a new car. But handing over that big down payment check at closing can be daunting.
If this is something that worries you, try to save up more than you need for your down payment so you still have extra cash in your checking or savings account after you buy the house. You may need it for extra things such as paint or furniture for your new place.
Bottom line
If you're having buyer's remorse, there are ways to eliminate financial stress to ease the burden of owning a new home. You may need to set up an emergency fund for home repairs or renovations. Or you might decide to just live with the little quirks or small issues that make it your home.
Whatever the case, it's good to go into the home shopping process with your eyes open before you commit to a particular place.

Compare Quotes Benefits
Get quotes in 60 seconds
Compare rates from top insurers
Coverage you need at an affordable price
It's free and fast to compare quotes