Learning how to become a virtual assistant (VA) can provide you with the skills and experience needed to have a flexible and remote job. VA positions may offer decent wages without requiring advanced education, which makes it an excellent way to make money as a full-time job or as a side gig.
There's a demand for virtual assistants, and just about anyone can get started down this career path, but finding clients that pay well may take some work and patience. Let's explore how to become a virtual assistant and whether it makes sense for you.
In this guide to becoming a virtual assistant
Virtual assistant: Is it worth it?
Pros
Cons

May net $40,000 to $60,000 per year on a full-time basis
Doesn't require an advanced degree
Allows for remote work and a flexible schedule

Wages can be low when starting out
Tasks tend to be repetitive
Work can be challenging to find

Verdict: Becoming a virtual assistant can be an ideal solution for anyone who wants a remote job that offers decent wages and doesn't require loads of experience or high levels of education. But the work you do can get repetitive and may not offer much money if you're just starting out.
What is a virtual assistant?
A virtual assistant is someone who works remotely and can help with a variety of administrative tasks. The role of a virtual assistant is to take on some of the tasks their client no longer wants to do or no longer has the time to do.
Business owners with rapidly growing companies often need virtual assistants to allow their employees to focus on other responsibilities. Virtual assistant responsibilities vary depending on the client or employer but often include:
Office management
Administrative duties
Social media management
These responsibilities can translate into tasks such as:
Managing a client's calendar
Responding to customer inquiries
Posting on a social media account
These tasks don't require a degree or high level of education, but they're still essential tasks that many businesses need. However, you still need specific skills to become a virtual assistant and offer work that showcases your effectiveness. These skills include being organized, communicating well, and managing your time.
Learn more about what a virtual assistant is and what they can do.
Virtual assistant vs. administrative assistant
Virtual assistant
Administrative assistant

Provides office management and administrative assistance to clients remotely
Tasks can include scheduling appointments, managing email and social media accounts, conducting research, and more
May work independently or as part of a larger virtual team

Provides administrative support to an individual or team within an organization
Tasks may include scheduling appointments, managing email and mail, maintaining files and databases, and more
Typically works in an office setting and may have more direct contact with the people they support
The primary difference between a virtual assistant and an administrative assistant is that virtual assistants almost always work remotely. An administrative assistant, executive assistant, or personal assistant typically works in an office setting.
A virtual assistant may perform administrative tasks, schedule and post to your social media accounts, or help with audience research for your company. These are responsibilities that aren't normally associated with administrative assistants.
As the name suggests, administrative assistants often have administrative responsibilities. This includes organizing emails, taking phone calls, scheduling appointments, and more.
In general, virtual assistants tend to be contractors, whereas administrative assistants are often full-time employees.
How to become a virtual assistant
Becoming a virtual assistant (VA) can help you learn how to make money in a part-time or full-time remote position. There are five core steps to becoming one.
1. Determine the qualifications you need
If you're just starting, realize that virtual assistants generally need to be organized and have good time management skills. Clients want to know you're reliable and can work efficiently, regardless of the type of work you'll be doing. This is especially true if your payment is by the hour.
Although you don't technically need prior experience to work as a virtual assistant, you may need certain skills. For example, a data entry job requires knowing how to type quickly and use a computer. Working on marketing campaigns or photo editing may require some marketing knowledge or Photoshop skills.
2. Take a virtual assistant course
If you have the basic skills in place to be a virtual assistant, it's time to learn what this job career actually entails. Taking a virtual assistant course can give you a good idea of what it's like to work as a virtual assistant.
To see what virtual assistant courses are available, search for "virtual assistant course" on educational sites such as:
Udemy
Skillshare
LinkedIn Learning
Taking a course to learn more about your work as a virtual assistant should help increase your confidence in this career path. It can also help you decide whether this is the right move for you.
3. Decide how much to charge
How much you can charge as a virtual assistant typically comes down to these factors:
Experience level: Your starting wages as a beginner virtual assistant will likely be lower than average. But you can increase your starting price as you gain more experience.
Special skills: Skills that stand out on your resume may enable you to charge extra for tasks that require these skills.
Client: Some clients simply pay more than others, often because they want high-quality results. Networking and getting referrals from previous clients is an effective way to get more opportunities and find high-paying clients.
Type of work: Low-focus data entry tasks aren't quite the same as writing blog posts from scratch or putting together a marketing email. Adjust your pay depending on the type of work you do.
Workload: Higher rates often go hand in hand with heavier workloads and higher demand. Consider raising your rates as your workload increases.
Keep in mind that it's difficult to nail down specific rates that fit all virtual assistants. It largely depends on your experience level and the type of work you're doing. It also depends on whether this is a full-time role or one of the weekend side jobs you can do in your free time.
4. Introduce the skills you can offer
Now it's time to show your virtual assistant skills to the world so you can start making money. But what should you show, and how?
You can use job sites to create a virtual assistant profile and find potential clients. You can use platforms such as:
You can also look for virtual assistant job opportunities by browsing online job boards and searching for "VA jobs" or "virtual assistant jobs." Some job boards to consider:
Indeed
FlexJobs
Remote.co
Check out the best sites to find remote work
You can also spread the word about your skills through LinkedIn, Facebook, Instagram, and wherever else you might have an active account. Facebook groups, in particular, can be helpful for networking with other VAs and potential employers.
The internet is a handy place for networking and putting yourself in front of potential clients. Whichever job site or platform you use to showcase your skills, make sure you keep everything updated and respond quickly to any inquiries.
Keep in mind that your online presence isn't one profile on one site. It's everything you do online. As you grow as a virtual assistant, you may want a dedicated website and social media presence so people can find you and your virtual assistant business.
5. Land your first job
Creating a profile is easy enough, but since many people find the idea of becoming a virtual assistant appealing, you often have a lot of competition when you try to land clients. This is especially true when you're searching for your first client.
To improve your chances of finding your first client, try to:
Network as much as possible
Find connections through friends and family
Set reasonable hourly rates
Adding new skills and certifications to your profile
You should also clearly define whether you're looking for a full-time job or a part-time position. Take every opportunity to speak with potential clients about what they expect and need from a virtual assistant and how you can provide them with this.
Even if you don't land a particular job, you can use it as a learning experience for what clients are looking for and how you can improve your message.
How much money can I make as a virtual assistant?
The salary and hourly ranges a virtual assistant makes vary, but popular job sites show that the average annual salary for virtual assistants is between $40,000 to $60,000. That's around $20 to $29 per hour, working 40 hours per week.
| | | |
| --- | --- | --- |
| | Hourly | Yearly |
| Beginner's pay | Around $10 | Around $20,000 |
| Nationwide average pay | From $20 to $29 | From $40,000 to $60,000 |
| Pay range | From $10 to $50 | From $20,000 to $105,000 |
Here's what ZipRecruiter shows:
And this is from Indeed.com:
Of course, you can make more or less money than this. There are reports out there of people making $10,000 or more per month as virtual assistants. But that's likely not a reasonable benchmark for everyone, especially if you're just starting out.
Take a quick look at Upwork and Fiverr and search for "virtual assistant." You'll find plenty of people offering virtual assistant services for $5 to $10 per hour, which aren't the highest wages around.
This is why it's important to realize that being a virtual assistant isn't necessarily a quick route to making loads of money. Yes, it can offer opportunities to make extra money and even become a full-time career. But it will likely take some time and effort to become a successful virtual assistant that makes higher wages.
Check out our list of the best side hustles for more ways to make money in your free time.
What services should I offer as a virtual assistant?
There's no shortage of services you can offer as a virtual assistant, but the services you should offer may depend on these questions:
What's in demand? Offering popular services helps you land more clients.
What's your skill set? Having prior experience can help you find the right jobs.
What do you want to do? Doing something you enjoy makes it easier to do your job.
Here are some common services that virtual assistants offer:
Email management
Customer service over phone, email, or chat
Photo editing
Graphic design
Project management
Administrative support
social media management

Travel arrangements
Web design
Bookkeeping
Email marketing
Spreadsheet creation
Data entry
At the end of the day, the services you want to offer are up to you. It likely makes sense to find a balance between offering services that are in demand and ones you actually want to do. Using this strategy should enable you to make money and enjoy your work at the same time, potentially avoiding burnout from doing tasks you don't like.
Possible callout box: Note that it makes sense to offer some basic services if you're just starting out as a virtual assistant. This can include data entry, customer support, administrative tasks, and social media management. You can add more advanced skills as you take courses and increase your experience.
Virtual Assistant FAQs
How many hours do virtual assistants work?
The number of hours you spend working as a virtual assistant can vary, but expect to work between 10 to 40 hours or more per week as a virtual assistant. Full-time virtual assistants typically work 40 hours or more per week, whereas a part-time virtual assistant may work 30 hours or less. Freelance virtual assistants have the most flexibility, but their schedules may depend on their clients.
Can you become a virtual assistant without experience?
Yes, becoming a virtual assistant with no VA background is possible. But you likely won't qualify for positions that require prior experience. To get started, take courses to improve your skills and look for roles that align with your current skill set.
Learn more about free training courses by visiting the best sites for free online education.
How many clients can a virtual assistant have?
There's no limit on how many clients you can have as a virtual assistant other than what you can handle. You may find that having more than seven to 10 clients becomes challenging to manage or track. In some cases, having a few core clients can be all you need.
Other side hustles to consider
Becoming a virtual assistant can be a job with a low entry barrier, but the VA market has a lot of competition. Check out other side hustles you can consider if this type of work isn't the best fit for you.
Become a proofreader
Proofreading is checking over written work for any errors. Your work as a proofreader includes looking for typos or grammatical errors in emails, social media posts, or online articles. You don't necessarily need formal training to become a proofreader, but a keen eye for detail is essential.
Learn how to make money proofreading.
Run a successful blog
Blogging is appealing because it typically allows you to work from anywhere and post about things you're already interested in. In a direct manner, you can turn a passion or hobby into a side hustle or full-time career. Just be aware that growing an audience and building your blog's credibility can take time before you start making money.
Check out how to start a successful blog.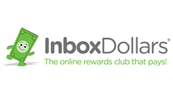 Earn Cash By Going Online
Learn More
Earn Great Pay Working From Home
Free 3-class intro teaches you how to launch a bookkeeping business
Access the training