Take it from someone who's gone through it: divorce is not a fun experience. Because of the way my freelance writing business is structured, I was fortunate enough to get through my divorce relatively unscathed financially, and I even turned my divorce expenses into a lot of credit card rewards during the process.
But for many, the ways divorce can impact your finances can be crippling, and it's not uncommon for people to fall behind on debt payments or even file bankruptcy because they simply can't afford to get by anymore.
Dealing with both a divorce decree and your credit can be particularly difficult because if your financial situation has taken a hit, your credit score is likely to as well. Fortunately, there are ways to rebound and boost your credit score, making it easier to get back on your feet.
How one woman's divorce destroyed her credit
After her divorce, Kassandra Namba, a mother of five children, was forced to support her family and also pay for an attorney and other divorce-related costs on her income alone. "When my ex-husband decided he wanted a divorce, he withdrew all financial support from our family," she says.
Those expenses included more than $10,000 in medical bills, which were the result of various hospital stays and the birth of her daughter nine months before the separation. "I didn't have enough money. I was drowning," Namba says.
What's more, Namba was the primary insured on her health insurance plan, so all the family's medical bills were in her name. Her divorce attorney recommended that she leave them unpaid because the court would split the bills with her ex-spouse in addition to requiring back child support payments, which is indeed what happened.
"But by that time, the bills had already gone to collections and damaged my credit," she says. Namba's ex-husband also made some moves on financial accounts in her own name without her knowledge, which exacerbated her problems.
When she tried to refinance their home in her name, she was horrified to see that she had 25 accounts with negative marks on her personal credit report. "No one wanted to lend to me," Namba says.
7 steps to rebuild your credit after divorce
I'm in a few divorce groups on social media, and I've learned that Namba's story is relatively common, especially among divorced women.
Because the credit system often lacks transparency, it can be incredibly challenging to navigate for people who aren't familiar with credit scores and reports — or who have received bad credit advice in the past — to find their way to recovery.
To help others who have had similar experiences, Namba has created a Facebook group called Credit Confidence to share her story and the tools and tricks she learned to rehabilitate her credit score, going from as low as 530 to the 700s.
"I walked around with what I call 'credit shame' for three years after my divorce," she says. "Even after my finances recovered, my credit was preventing me from fully moving on. I've met so many people who are struggling with the same things I was, and they feel hopeless."
Here are some steps she took, along with some others that can help you get your credit back on track post-divorce.
1. Assess the damage
Knowing where you stand is the most important thing you can do to start your journey to rebuilding your credit after divorce. Without understanding where to focus your efforts, you may miss some important steps.
Start by checking your credit score, which you can do for free with many services. You can get free access to your FICO credit score — the score that's most widely used by lenders in lending decisions — through Experian and Discover Credit Scorecard. You may also have access to your FICO score through your bank, credit union, or some lenders.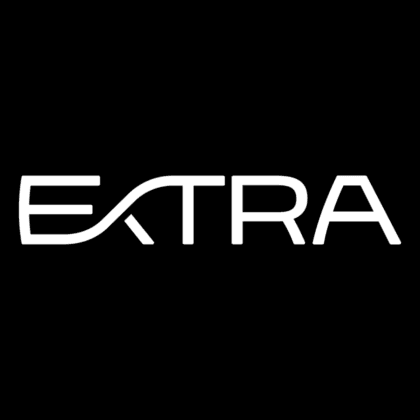 Extra App Benefits
Build your credit history every time you spend money
Works with your existing bank account
Earn up to 1% in points for rideshares, coffees, phone bills, and more
Although your credit score is an indicator of your overall financial health and creditworthiness, you'll also want to dig a little deeper and check your credit reports to see exactly what's impacting your score. Through April 2021, you can get a free weekly copy of your credit reports from Experian, Equifax, and TransUnion through AnnualCreditReport.com. After that, you can access each for free every 12 months.
Print out your credit reports and review each one to determine which areas or issues you need to address.
2. Consider credit repair
Credit repair companies can act as a lifeline for people whose credit scores have taken a significant dive. Although they can't fix everything, they can help you identify and dispute inaccurate, unfair, and unsubstantiated information on your credit report.
Of course, you can go through this process on your own for free. But if you feel as though your life is in shambles, and dealing with the divorce process has been enough, outsourcing this process could be the right move for you.
Namba hired a credit repair company, paying for the service for 18 months. The company disputed collections and other negative marks on her credit reports and had many of them removed.
At the end of that period, her scores were in the high 500s and low 600s, depending on where she looked, which still wasn't enough for her to qualify for refinancing her home, but it helped her establish a solid foundation to build on.
3. Learn how the credit system works
It's not possible to understand perfectly how your credit score is calculated. "No one except the people who create and program the formulation for your credit score knows exactly how scores are calculated," Namba says.
However, Namba also acknowledges that there are a lot of things that can be known, and it's possible to maximize your knowledge of those aspects for your own benefit. For example, here are the five primary factors that affect your FICO credit score in order of importance:
Payment history
Amounts owed
Length of credit history
Credit mix
New credit
We also know that high credit card balances can drop your credit significantly, and some of the newer FICO scoring models don't include paid collection accounts in your credit score.
Take some time to research and learn about how credit scores work and how your actions can have a direct impact on your score. This process can take time, but it can give you the confidence you need to make the right decisions to improve your credit history. It can also help you understand exactly what you need to do to address your particular situation.
"I learned everything I could get my hands on from the internet world and took immediate action," Namba says. "And in just 90 days, I increased my score by 100 to 150 points at all three bureaus."
4. Open new accounts to add positive information
Most negative items on your credit report will remain on it for up to seven years, and some can last as long as 10 years. If they're legitimate, there's likely nothing you can do to get them removed. But the impact of those negative items can diminish over time, especially if you're developing positive credit habits.
"The credit bureaus take into consideration the most recent actions," Namba says. "So at any given time, you have the power to turn your credit history around."
It can be challenging to find lenders willing to let you open new individual accounts if you have bad credit, especially if you've filed bankruptcy. Secured credit cards may be your best bet to start. Although the credit card company will require an upfront security deposit, you'll typically get it back when you close the account, or even sooner than that.
Whatever you do, avoid credit cards for bad credit from issuers that charge exorbitant fees and interest rates. These cards promise easy approval, but there are plenty of lower-cost options available, even if your credit is especially bad.
Use your new accounts regularly and make your payments on time (and in full to avoid interest payments). As you create a history without missed payments or late payments, you'll have the chance to open credit accounts with more favorable terms. Also, make sure to make on-time payments on all your existing accounts, including credit card debt, auto loans, student loans, and mortgage loans, if applicable.
Also, if you have a family member who has a credit card with a good payment history, consider asking them to add you as an authorized user on the account. Even if you never use the card you'll receive in your name, the entire history of the account will be added to your credit reports, which can help boost your score — as long as the account holder also has a good credit history.
5. Get caught up on past-due accounts and pay down credit cards
If you've missed a payment, you'll have 30 days to get caught up before that info gets passed on to the credit reporting bureaus. Once the damage is done, you may not be able to reverse it. But the longer you let an account go unpaid, the more it will hurt your credit score.
As a result, it's a good idea to make it a goal to get caught up on your past-due payments as quickly as possible. Although you may not see a huge bump in your credit score because of it, it'll help you stop the bleeding so your future efforts will have more of a positive impact.
Also, work to pay down your credit card balances. Your credit utilization rate — the percentage of your available credit you're using at any given time — is an important element of your amounts owed. Reducing your balances can have a significant positive impact on your score.
Both of these steps can take some time, especially if you're strapped for cash. If you have the time and capacity, look for opportunities to earn extra money to achieve these goals.
6. Ask for help
If you're in a dire situation and you're not sure what to do, don't be afraid to ask for help. Credit counseling agencies can offer free consultations, helping you figure out how to manage your money more effectively and improve your credit.
Depending on your situation, a credit counselor may also be able to help you get on a debt-management plan, which can include helping you lower your interest rates and monthly payments. Keep in mind that this service typically comes with a modest monthly fee.
Finally, it may also be a good idea to look for other types of assistance from government agencies, nonprofit community organizations, and family members.
It can be difficult and even embarrassing to ask for help, but if it helps you dig yourself out of a personal finance crisis, it could save you years' worth of hard work.
7. Continue monitoring your credit score
Throughout the process of rebuilding your credit, it's crucial to keep track of your progress by periodically checking on your credit score and reports. "I check my credit scores daily through free apps," Namba says. "I watch it even closer than I watch my bank account these days."
The primary benefit of monitoring your credit while rebuilding it is it helps you understand which actions have the biggest positive impact on your score. It also helps you stay on top of new developments that could potentially hamper your progress so you can address them before they get out of control.
It'll also help you spot potential fraud or identity theft perpetrated by a stranger or even your former spouse, giving you the chance to report it before it causes any damage.
The bottom line
Divorce and credit are just one more thing people going through an already difficult process have to deal with. If you're not careful, letting your credit score drop can have long-lasting consequences. Fortunately, no matter where your credit stands after the divorce proceedings have ended, there's a light at the end of the tunnel.
"I was up against a court order and threat of legal recourse from my ex to force me out of the home due to my inability to refinance on my own," Namba says. "I knew I couldn't afford to lose my home."
Fortunately, her work paid off, and she was able to grow her score into the 700s and refinance her home at a very low interest rate. Now she's helping others do the same through social media.
"I love being able to provide moral support to these people, as well as adding tools to their box that allow them to take control of their credit and financial future," Namba says. "The confidence and opportunities that come with good credit are a game-changer."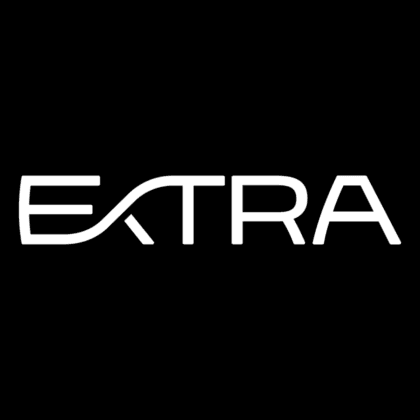 Extra App Benefits
Build your credit history every time you spend money
Works with your existing bank account
Earn up to 1% in points for rideshares, coffees, phone bills, and more