How often should you check your credit score? You can monitor the three-digit number, which gives lenders an idea of how large a risk you pose as a borrower, as frequently or as seldom as you like.
Since your credit score impacts your ability to borrow money as well as your loan rates and terms, it makes sense to establish best practices for how often you should check your score. Find out these practices and other credit score basics. 
How often should you check your credit score?
Greg Mahnken, a credit industry analyst at Credit Card Insider, suggests monitoring it regularly.
"You can check your credit scores a few times per year, and, at most, it's practical to check once per month," Mahnken says. "Your credit scores are usually updated monthly when your credit reports are updated. It's important to know roughly where your credit scores are throughout the year. Small fluctuations to your scores are normal and shouldn't be a cause for alarm."
Of course, there are times when you'll want to keep a closer watch on your score. If you're planning to apply for a new financial product — like a credit card, mortgage, or auto loan, for example — checking your score lets you know where you stand. If your score is lower than you'd like, you can take steps to raise it before applying.
But that's not the only time to keep a close eye on things. "You may want to monitor your credit scores more often if you've been a victim of fraud," adds Mahnken.
"Big changes to your scores that don't reflect your behavior, such as hard credit inquiries if you haven't applied for anything, are a signal that you should look at your credit reports and dispute any fraudulent activity," he says.
A hard credit inquiry occurs when a lender checks your credit to make a lending decision, Mahnken explains. Common examples include when you apply for a loan or credit card — or even when you apply for a contract cell phone plan. When you check your score, it's considered a soft credit inquiry.
How to check your credit score
Wondering where and how to check your credit score? Finding it is a free and simple process.
First, check with your credit card issuer or bank — many of these institutions offer customers free access to their credit score. If that doesn't work, sites like Credit Sesame or Credit Karma offer anyone with an account free access.
What about your credit report?
Though the terms "credit report" and "credit score" are often used interchangeably, they're not synonymous. Your credit report is a detailed, written history that outlines the amount of debt you have and how well you've managed to pay it back. It serves as the basis for your credit score. And just as you check your credit score, you should also monitor your credit report.
According to the Consumer Financial Protection Bureau, you should check your credit report at least once a year to make sure there are no errors or inaccuracies that could keep you from getting credit or the best loan terms.
Mahnken suggests a way to be even more vigilant. "You can get your credit reports from the three major credit bureaus once per year by going to AnnualCreditReport.com," he says. "Spacing out your three reports allows you to check once every four months."
What to look for as you review your credit report
To ensure your credit scores are accurate, it's important to determine that the information on your credit report is correct, explains Freddie Huynh, vice president of credit risk analytics with Freedom Financial Network.
"If you are looking to apply for a loan, you may want to review your credit reports two or three months before you apply to make sure everything is accurate," he advises. "If you have been consciously working to improve your credit, you may want to check every few months."
Huynh outlines what to keep an eye on as your look at your credit report:
Identification information: Check your name, address, date of birth, Social Security number, and other identifying information. Most reports also have a section for "aliases" or other names, such as names with or without a middle initial and maiden names.
Creditor information: This will likely be the longest section as it lists all credit accounts you have owned, the lender for each account, and other important details about each account. At the top of the section will be notations about what each column means.
"In reviewing this section, you may see that some creditors have closed accounts that haven't been used in some time," Huynh says. "If any accounts are past due, do whatever you can to pay as soon as possible. If there are errors, follow the directions on each credit agency's website for how to dispute and correct."
Collection accounts: Again, check that any accounts in collection are depicted accurately. Contact collectors to be sure the debt is yours. If so, work on repaying it. Then ask the collection agency to send a letter to you and all the credit bureaus with a statement that the debt has been paid.
If a debt is listed but does not belong to you, ask the collection agency to verify the debt. Once it's determined that the debt isn't yours, request that the collection agency send a letter to all credit bureaus — and to you — stating as such.
Public records: This section contains information about public financial records, such as bankruptcy judgments, liens, and overdue child support. Review it for accuracy. If you have had a serious financial problem or bankruptcy filing, that could remain in this section for seven to 10 years.
Inquiry section: Here you'll find a list of businesses that have obtained your credit report. If you see a name that isn't familiar, contact that business and ask why they were reviewing your credit report. The credit reporting agency also might be able to provide contact information to you.
To keep your score robust and accurate, dispute any errors or incorrect information on your report as soon as you spot it. How do you do that? Notify the credit reporting company in writing about the inaccuracy.
If you're unsure how to word it, the Federal Trade Commission offers a sample letter. Be sure to include copies of evidence that support your claim. Send the letter via certified mail so you know it was delivered. Credit reporting companies are required to investigate the disputed items, and the process typically takes less than 30 days. If you're correct and there is an error, your credit report will be adjusted to reflect it.
How to raise your credit score
If you've checked your credit score and it's lower than you'd like, making a few changes can increase it.
Knowledge is power, and understanding the factors that go into making up your credit score can help you figure out how to increase it. The following components along with the weight they carry determine how your FICO credit score is calculated:
Payment history (35%): Late payments lower your score; learn how to manage your money so you can pay on time, and don't skip any payments.  
Amount owed (30%): Try to keep the amount you owe below 30% of your credit limit.
Length of credit history (15%): Generally, a longer credit history can increase your score. However, if you haven't been using credit long but your credit report looks good, your score may be high despite being new to using credit.
New credit (10%): If you've opened several accounts within a short period and don't have a long credit history, this may negatively impact your score.
Types of credit (10%): Having a mix of credit, such as credit cards, a mortgage, or auto loan, are all taken into consideration. Of course, it's not necessary to establish all of these to have a high score.
Because your credit score can have a huge impact on your ability to borrow, you may want to check it frequently. Fortunately, doing so is free and easy, and, if something is amiss, you'll know sooner rather than later.
Commonly asked questions about checking your credit score
Is it bad to check your credit score too often?
Your credit score isn't impacted when you check your score or review your credit report because these are what are known as soft credit checks, so there's no downside to checking your score often. In fact, reviewing your credit report and credit score on a regular basis can help you keep everything up to date and catch any issues.
Can I check my credit score every day?
While you can technically check your score every day, that doesn't mean what you're viewing is the most up-to-date information. If you checked your credit score on your credit card, bank, or credit score tracking site, you should know that many sites only update on a weekly or monthly basis. So while you might be excited to check your score daily, checking weekly will probably give you all the information you need.
How often can you check your credit score for free?
You can view your credit score for free as often as you want with services offered by credit card companies and banks, such as Chase's Credit Journey or Discover's Credit Scorecard. You can also use free services like Credit Karma and Credit Sesame. With other services, such as Equifax's Credit Score report, you'll have to pay a fee to view your score.
You can view your full credit report from each of the three credit reporting agencies — Experian, Equifax, and TransUnion — for free once a year at AnnualCreditReport.com.
Can my bank tell me my credit score?
Some banks allow you to view your credit score as an account holder. Bank of America, Chase, Discover, and Wells Fargo are just a few of the banks that let you see your credit score online or on your monthly statement. Contact your bank's customer service team to find out if this is a service available to you.
How accurate is my Credit Karma score?
Your Credit Karma score is pulled directly from TransUnion and Equifax, two of the three credit reporting agencies. CreditKarma provides you with your Vantage 3.0 score. Other scoring models may use the FICO scoring model, which is why your Credit Karma score may be different than the score provided by other services.
What is a good credit score?
According to Experian, one of the three major reporting agencies, a credit score of 700 or above is usually considered "good," with the full range of potential scores being anywhere between 300 and 850. The higher your score, the more likely you are to qualify for new forms of credit and get a lower interest rate.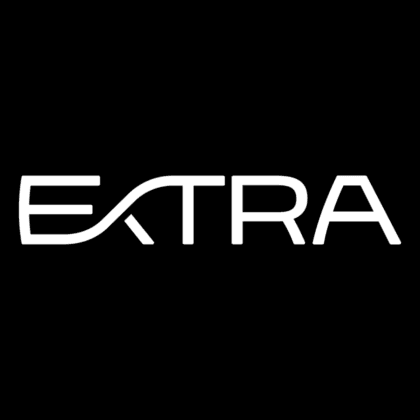 Extra App Benefits
Extra Debit Card1 can link to accounts at over 10,000 banks2
Helps turn everyday debit purchases into credit-building opportunities
No credit check, no interest, and no hidden fees
Membership costs less than $1/day