In a near cashless society where auto-billing is the new norm and card swipes trump cash transactions, it can be easy to lose track of how much you're spending on a daily basis.
If you want to get a better handle on your money so you can meet short-term and long-term financial goals, the first step is coming up with a system to track where your money is going.
Thanks to budgeting apps and software, tracking your spending doesn't have to be an arduous task. If you're wondering how to start, here's a road map for how to track your spending.
The first step: See where you stand
If this is your first time formally tracking money, take some time to reflect on your current spending habits. Pull out your statements to review each expense and look for themes.
Are you spending more money than you thought on streaming services? Are you ordering more takeout than you'd like? Review your expenses and note any adjustments you would like to make in the future as you start tracking your spending more closely.
If you manage money with a partner, consider hosting a money date over a nice meal where you discuss couple goals and the steps you'll take to reach them. Whether your goal is to simply reduce your monthly expenses and develop better money management habits or to build an emergency fund, getting on the same page could help you get there faster.
How to track your spending: 4 different options
Next, choose how you'll track your spending going forward. You have many options for budgeting tools, ranging from simple to complex. Here are a few options to consider:
Create a budget worksheet
There are several ways to create a budget. You could create a budget spreadsheet by hand or use Google Sheets or Excel. If you're going the pen-and-paper route, there are plenty of free printable budget templates available on Pinterest.
Do a quick Google search for "Google Sheets budget templates," and you can find many spreadsheets to download instead of creating an expense tracker from scratch. The Microsoft Office website also has Excel budget templates you can download and tweak into a system that works for you. A simple budgeting worksheet can help you track where your monthly income is going and where you can make adjustments to get closer to your savings goals.
Download a budgeting app
If spreadsheets aren't your thing, you can use one of the best budgeting apps to track your actual spending. Several apps let you connect your credit card and bank accounts directly to the platform so transactions automatically show up in the app dashboard for your review.
Here are a few budgeting apps to consider:
EveryDollar: With the free EveryDollar app, you can enter transactions to track spending each time you make a purchase. The paid version lets you sync credit card and debit card accounts for automatic spend tracking. If you're looking for a quick budgeting solution, EveryDollar says it can help you create a budget in fewer than 10 minutes.
PocketGuard: PocketGuard is a free app that lets you sync financial accounts to create a spending plan, but it also comes with extra perks. You can track your net worth and create spending categories, split transactions between categories, and track goals.
Rocket Money: Rocket Money is another free app that connects to your accounts to help you track spending by categorizing transactions. It can also alert you to recurring bills you can cancel for savings. Since launching in 2016, the company reports saving users more than $14 million. Learn more in this Rocket Money review.
Wally: Wally connects to your credit card, loan, and checking accounts and pulls transaction data to give you an overview of your spending. The app will categorize your expenses to give you a clear picture of where your money is going. You can also track joint accounts and create household budgets with family and friends.
You Need a Budget (YNAB): YNAB is a more robust budget tracking software that can help you track goals and review your monthly budget with fancy charts. The app isn't free — membership is $14.99 per month or $99 per year — but it comes with one-on-one support. If you need help forming a money plan, this could be the way to go. Learn more in this YNAB review. 
Learn More

Use This App to Gain Total Control of Your Money
Learn More
Give tried-and-true budgeting systems a try
If you're often tempted to swipe your debit or credit card, a budgeting plan like the envelope system may be worth a try. With the envelope system, you allocate cash each month to envelopes with different budget categories written on the front, such as gas or groceries.
When money in the envelopes runs out, there's no money left to spend, which is meant to curb overspending. The zero-sum budget method is similar to the envelope system, but you're not walking around with cash. Under this method, you "give every dollar a job" by allocating all of your income to different line items until the balance of your budget equals zero.
The objective of the zero-sum budget method is to distribute a specific dollar amount to bills, fun, savings, and debt, so you're intentionally spending each dollar you earn. Budgeting cash in this way can help ensure your spending is in alignment with your short- and long-term savings goals.
Utilize credit card spend tracking features
Although it may seem counterintuitive to use a credit card for budgeting, it can often make sense. If your credit card company offers spend tracking tools, you might not need to look much further than your account dashboard or your credit card statements to track expenses.
Some credit card companies even offer monthly and annual reports, which could make it easier to pinpoint ongoing habits so you can make daily changes.
Another credit card tool that could come in handy is spending notifications. When turned on, your credit card company can notify you when you've spent beyond a certain amount, which could help you set spending limits and stick to budget.
4 tips for staying on track
Getting into the habit of tracking your spending is like building any other habit — it might not happen overnight. As you go forth on your money-tracking journey, here are a few things to remember that can help keep you on track:
Look for progress, not perfection. You might spend outside your budget at the grocery store or forget to monitor your spending for a day or week, this doesn't mean you've failed. If tracking your spending is helping you save money toward a goal, you're on the right track. And remember, you can always review your system at the end of the month and make adjustments as needed.
Try different systems until you find something that works. A system for tracking expenses that works great for someone else might not work for you. If a system doesn't work, try one of the other ones on this list until you find a method you're able to keep up with consistently.
Be sure to budget in some fun stuff. Budgeting is like dieting. If you attempt to cut everything out of your budget — for example, all streaming services or takeout —  you could end up overspending because you're tired of limiting yourself. Instead, be realistic about what you decide to remove from your budget. Maybe cancel a few streaming services and keep one, or reduce takeout meals to once or twice per week rather than getting rid of it entirely.
Find accountability partners. If you have friends or a partner who also wants to get a better handle on their money, you could start an accountability group. If you don't have access to an in-person community, you can turn to the internet. For example, the personal finance subreddit has an active community where people support each other and share budgeting hacks.
FAQs
What's the easiest way to track spending?
The easiest way to track spending will differ from one person to the next, depending on your preferences. Some people might enjoy writing down their spending on a spreadsheet, whereas others prefer using a free app. The best way to find what works for you is to experiment with different tracking styles. When you find one you feel motivated to use consistently, stick with it.
What's the best app for tracking your spending?
The best app for tracking spending depends on the capabilities you're looking for. If you're trying to find ways to cut down your expenses each month, Rocket Money could be a good option because it will do an ongoing review of your recurring expenses to see whether there's an opportunity for savings.
If you're new to budgeting and you value guidance, YNAB might be a good choice because it comes with budgeting support and a library of personal finance workshops that you can watch for help getting started. If you prefer a free app, PocketGuard might be a good option for tracking cash flow.
Are budgeting apps secure?
Each budgeting app outlines what security protocols it has in place to protect your data, and you can review them before signing up. For example, the Rocket Money app uses bank-level 256-bit encryption and Wally uses end-to-end encryption.
If you prefer not to connect your financial accounts to an app for safety reasons but you're interested in app functionalities, you could use a budgeting system like EveryDollar or YNAB. These apps let you manually enter each transaction, and you don't need to sync your financial accounts to the app.
The bottom line
If your idea of a relaxing evening isn't tracking your spending, have no fear. There are many low-effort ways to go about tracking your expenses and learning how to manage your money more effectively.
Some credit card accounts offer money tracking tools that can help you keep tabs on your spending, or you could download one of many free and affordable budgeting apps to track purchases for you.
If you're not sure which app is the right one for you, FinanceBuzz's review of the best budgeting apps gives a rundown of what the top budgeting apps have to offer.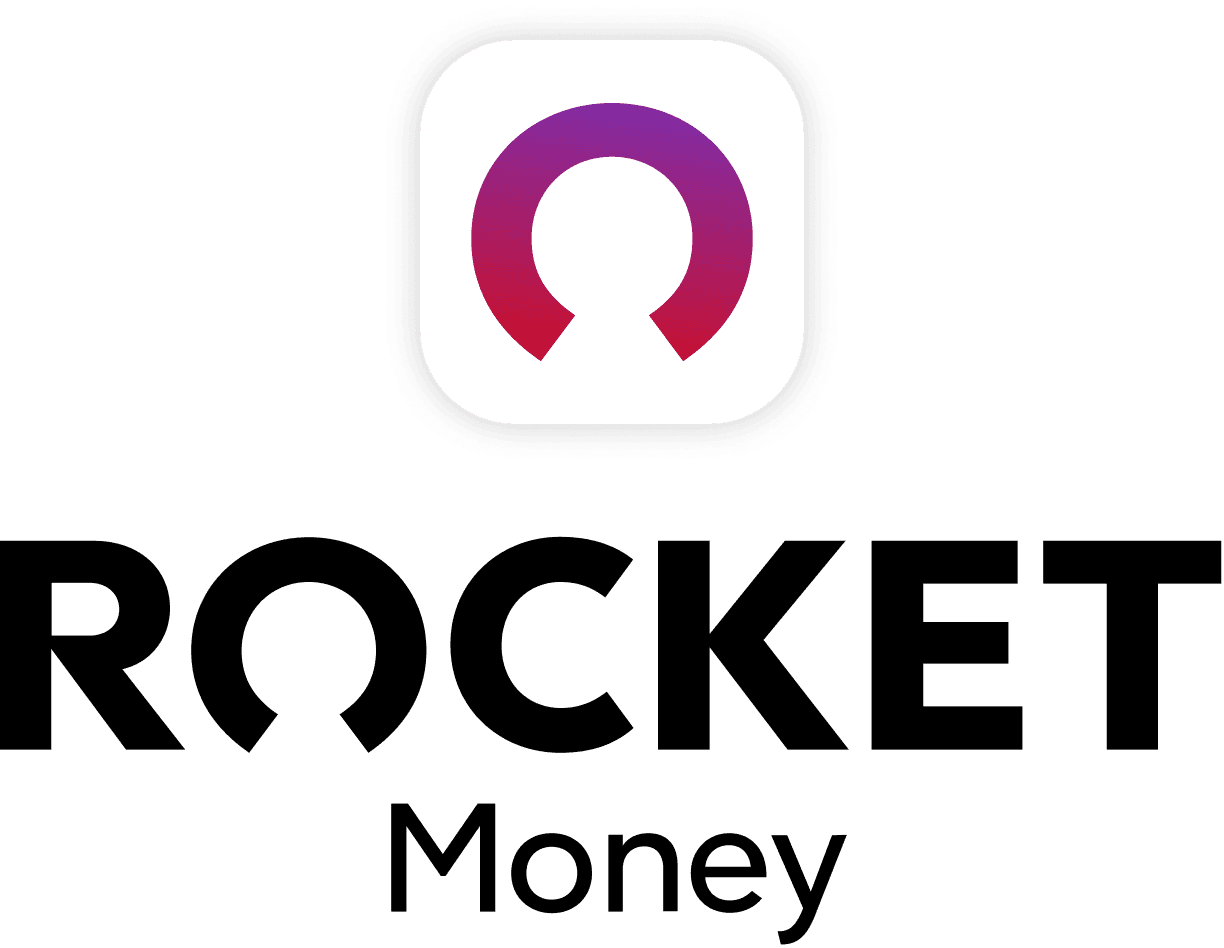 Rocket Money Benefits
Automatically find and cancel subscriptions
Slash your monthly phone, cable, and internet bills
Save an average of up to $720 a year