Although you might be lucky enough this holiday season to score mostly gift cards (or at least presents with gift receipts), chances are you'll end up with at least a few things you don't want and can't return.
Maybe it's another ugly sweater from a relative, a video game you've already played, or even a book you'll never get done reading ("Twilight," anyone?). But rather than going through the hassle (and hard feelings) of tracking down gift receipts, why not get your money's worth by selling those gifts?
No matter what kind of unexpected gifts you get this year— from gift cards to stores you hate, clothes that don't fit, or even some random camping gear — there are plenty of ways to make money selling your unwanted stuff.
So if you were wondering how to make money this season, this one's for you. Here are eight of the most commonly gifted items and how you can resell them to earn some extra cash after the holidays.
Gift cards
Gift cards are a great present in theory, unless of course you absolutely hate the stores in question. Maybe your grandmother bought you an Apple gift card and you recently switched to Android. Or your parents still think you shop at Old Navy (oops). Whatever the situation, unusable gift cards can be the worst. But worry not, there are several easy ways you can ditch these unwanted funds and earn some cash back.
One of the best places to sell your unwanted gift cards is Cardpool, which reimburses up to 88% of the value of the gift card. This might not sound like a lot, but keep in mind that other sites may take an even bigger cut. Ultimately how much you can make off a gift card really depends on the demand, as in the popularity of the store at the time you're trying to sell.
Most of these sites allow you to simply enter the card number and get reimbursed right away, but others like Raise run off an auction system. Because this site works a lot like eBay, it means you can set your own price for the gift card. It also means you may end up waiting longer to sell it, especially if your price isn't competitive.
Clothes
It can be tricky to buy anyone above the age of 10 clothes they actually like, which is probably why people should stop trying. Even if your friend or family member happened to nail the style portion of things, chances are the sizing might still be off. Fortunately, there are a lot of websites out there making it super easy to sell your unwanted clothes — even if you've worn them a few times (we see you rocking that ugly sweater to humor Aunt Dolores).
Sites like The RealReal pay sellers up to 85% of the value of their clothes, with items often selling in just a few days. They also accept fine jewelry and home decor, so go ahead and throw in that tacky silver charm bracelet while you're at it.
Another great site for selling your unwanted lightly used clothing is ThredUp. This is a good one to use if you have a lot of clothes you want to sell at once, as the whole process starts with mailing you an empty bag to fill up and send back.
If you'd rather make sales in-person, be sure to check out your local vintage and consignment stores. They may cut you a sweet (and instant) deal for some of your unwanted duds, and you can save some time and aggravation on the logistics of ditching your unwanted gifts.
Video games
You know what else is hard to pick out for people? Video games. If you're an avid gamer, then we don't have to tell you how expensive the hobby is, which is why if you ever get a game you have no intention of playing, you should most certainly try to sell it.
One of the best places to get cash for your unwanted video games is Swappa. This site cuts out the middleman, allowing you to sell directly to other gamers. Keep in mind, you'll be responsible for covering the cost to ship, so be sure to calculate that into your selling price.
If waiting around for the right buyer and relying on the postal service doesn't sound like your cup of tea, try selling your games directly to a local GameStop or BestBuy. You can trade in your games for cash or store credit to use on something you actually want.
Electronics
If you're asking yourself whether people still buy used electronics, the answer is yes — so don't miss out on the opportunity to sell yours. Selling used electronics isn't as complicated as it might seem, especially if the ones you're trying to sell are still in good working (and cosmetic) condition.
If you have a hankering that you may want to sell your new electronics after the holidays, do yourself a favor and keep all the packaging. Not only does this help your "Used, Like New" claims online, but it also offers some peace of mind for your buyer. One of our favorite places for selling generic used electronics is on Facebook Marketplace. Selling on here is great because you can set your preferences to "local pickup only," meaning you won't be responsible for shipping anything if you don't want to deal with that.
If you're selling a brand-specific item that was originally sold by Apple or Amazon, be sure to check out their trade-in programs as well. Because these companies can often track purchases and returns more concretely than the old-school electronics store in your local mall, they may even be able to buy it back from you at full, or nearly-full price. If the item has been damaged or used for a while, it's still worth checking in with these big retailers, as many of them offer refurbished products and might give you a good price if they feel they can fix up and resell yours.
Books
Books are a bit like cars in that after buying a new one, the value instantly decreases by a pretty significant margin. Even if you never crack the spine on your unwanted hardcover, chances are you won't be able to get back anywhere close to full price for it. Speaking of hardcovers, unless the book just came out, you can actually expect to earn less, as these books are seen as less desirable than softcovers.
All that nerdy negativity aside, here's how to sell your books for the most money:
Amazon is a great first choice because of how easy it makes it to sell your books. It's also the first place people tend to look for used books, which means if you have something others want, you should be able to sell it.
AbeBooks is another great place to sell your unwanted books. Although less trafficked than Amazon, this site is a great one for finding out-of-print and rare editions at reasonable prices.
Speaking of which, if you have a volume like that, be sure to do some research before selling it. You may even want to ask around your local used bookstores to see what they can give you for your books. Although the price might be lower than the ones you could fetch on Amazon, it will also be a lot less headache. You may even discover a local bookstore that will give you generous store credit and you can keep your book habit going (and get the books you actually want to read).
Sports and outdoor gear
If you were lucky enough to acquire some unwanted sports or outdoor gear this holiday season, you're in luck because selling these pricey items is a great way to earn extra cash. Whether it's a pair of skis, a camping stove, or even a new gym bag, there are plenty of places you can sell or trade these items for a good price.
If you've received any biking, skiing, or other traditional sporty gear, SidelineSwap is a good place to start. Launched by former college athletes, this site is on a mission to help people sell their high-quality sports gear and fetch a good price for it.
If your unwanted gift was more outdoorsy than sporty, head over to your local gear exchange and see what it can do for you. More and more towns have these stores now, and they are a great community resource for helping other people find affordable gear. They'll also allow you to sell without dealing with any online back and forth.
If the online back and forth is your thing, then you might try selling on sites like Geartrade, Facebook Marketplace, or even Craigslist.
Knick-knacks
We've all got them, and if Santa brought you even just one more this season, now might be a good time to try to downsize before you become a professional hoarder. Although you can always donate these items to your local Goodwill or any other donation-based secondhand store, you can also try to sell them.
For this, we highly recommend using Facebook Marketplace and Craigslist. Depending on where you live, the locals might be using one site over another. List your unwanted knick-knacks on both to increase your chances of a great sale. Before you create your online listing, be sure to take good photos of whatever it is you're selling.
Food
Although it might be tempting to try to sell your unwanted food gifts, it's probably not a great idea. Not only is it highly unlikely someone will want to buy food from a stranger, but you also don't want to risk getting in trouble with any online platforms — there isn't a single one we can think of that allows it.
Rather than trying to make a few bucks off those unwanted food presents, get yourself in the holiday spirit by making a donation to your local food bank, homeless shelter, or even church. These organizations are always looking for extra support around the holiday season, and your gift could make a big difference for someone in need.
How to get the most money for your gifts
Selling your stuff isn't just about getting rid of it, it's also about knowing how to sell your stuff for more money and getting the best possible price.
To start, it's helpful to be familiar with the items you're selling. You should know some of the relevant lingo, what makes your item great, why people might want it, and what it's worth. If you don't know much about what you're selling, spend some time researching online before creating a post or writing a description. Even if you're just approaching a local business, you'll do better knowing what you're selling.
If you do happen to be selling your stuff online, it also helps to take some great photos. For this, you'll want to get pictures of your items in natural light from several angles, on an uncluttered surface. Bonus points if the photos are taken in a setting that makes sense — like skis outside or a mixer on the kitchen counter.
If you haven't opened your item yet, keep it that way. Then look it up online and borrow the original vendor's photos for your own selling purposes. Be sure to mention the item is new, and knock (at least) a few bucks off the purchase price to tempt your buyers.
Finally, if you happen to have some really quirky stuff to sell, it might not hurt to either bring it to a consignment shop or host a garage sale. Some things just can't be explained, and for these, an in-person sale is your best option.
Bottom line
Selling your stuff for cash isn't just a great solution for unwanted gifts after the holidays, it's also one of the best side hustles we can think of. After all, keeping extra stuff around isn't serving you, and in fact, it might be cluttering up your space for no reason. Do your feng shui and your wallet a favor this season, sell the presents you don't want or need and put those funds toward achieving your financial goals instead.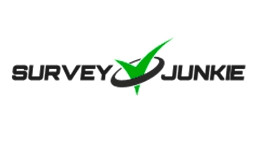 SurveyJunkie Benefits
Over $55,000 paid to members daily
Earn up to $130 a month taking 4 or more surveys daily
$76 million paid out to date
20M+ lifetime members and BBB accreditation