We've all heard the old expression "cash is king." Even in today's high-tech world, this form of currency is still enjoying its reign. Though you'd imagine most consumers prefer to pay for items using credit and debit cards or their virtual counterparts, cash and checks remain popular payment methods, a new FinanceBuzz survey finds.
With user-friendly platforms like PayPal, Venmo, Zelle, Apple Pay, and Google Pay increasingly gaining traction, it seems more likely for people to reach for their smartphone rather than their wallet. But we discovered that when it comes to methods of payment, cash and checks are alive and well, even with the most tech-friendly generation — millennials.
There's a tendency to think of the once-almighty dollar as an antiquated or dying form of payment, but cold, hard cash proved to be the most common way survey respondents paid for their purchases over the past month. Additionally, we learned that in certain everyday situations, consumers prefer using their debit cards over their credit cards.
We asked people to share their purchasing habits and the payment methods they used most frequently. Here's what we found.
Key findings:
A robust 88% of millennials reported using cash to buy something in the last month.
During the last month, respondents used a debit card to make a purchase 14% more often than they used their credit cards. In fact, 68% of Americans report using a debit card more often than a credit card.
A surprising 37% of millennials wrote a check within the last month. As it turns out, millennials are writing checks just about as often as Gen Xers, with 59% of both age groups reporting that they've written a check within the last six months.
Nearly 38% of millennials have used mobile wallet as a payment method within the last month, compared to 31% of Gen X consumers. Baby boomers are slower to come around to the concept of virtual wallet, with just 22% using it in the last month.
Debit cards are the most popular form of payment when it comes to gas (40%) and groceries (50%).
Cash and checks remain very popular ways to pay
Perhaps because so much commerce is currently conducted online, the idea of using cash to pay for purchases feels outdated. Plus, keeping a stash of cash on hand can seem like a hassle. Yet, according to our survey, more than a fifth of respondents say they visit an ATM between three and five times a month, and half of respondents make a visit one or two times per month.
How are they spending those dollars? Survey respondents noted that they often use them to pay for groceries and gas. If they owed $100 or less to a friend, nearly 63% say they'd settle that debt with cash, despite the many online options available.
One of the biggest benefits of paying in cash is, of course, that once the transaction is complete, consumers don't have to think about it again. They're not going to receive a bill at the end of the month the way they would with a credit card purchase, nor do they have to record the expenditure in their checkbook as they should when paying with a debit card.
Millennials are writing checks just about as often as Gen Xers, with 59% of both age groups reporting that they've written a check within the last six months.
Speaking of checking accounts, nearly 46% of respondents write one to two checks per month. When asked what they're using checks to cover, those surveyed answered bills and rent most often. Birthday gifts and child care were also popular reasons respondents pulled out their checkbooks.
With added incentives, mobile wallet usage will expand
The concept of the mobile wallet — using a smart device such as your phone, watch, or tablet to pay for purchases — is appealing. Who wouldn't prefer to leave that cumbersome wallet containing an assortment of credit and debit cards at home?
Yet, when it comes to using this virtual payment method, even millennials, traditionally early adopters of all things high-tech, are split. While 34% responded that they've used mobile wallet within the month, the same percentage have either never used the virtual payment method, or, if they'd previously tried it, they haven't used it in the last year. Of Gen X consumers, 31% report using mobile wallet within the last month compared to just 22% of baby boomers.
It's a matter of trust
For those who had never used mobile wallet, trust issues proved to be the major deterrent, with 39% citing this as the most common reason for not trying it. This begs the question: Is mobile wallet safe? Experts agree that because of certain safeguards, a mobile wallet may actually be more secure than traditional payment methods. Phones and tablets are often protected by requiring either a password or fingerprint to gain access. Additionally, as consumers upload information to their mobile wallet, that data becomes encrypted and so becomes tougher for thieves to steal or duplicate.
Lack of trust wasn't the only reason some are shunning mobile wallet. Twenty-three percent said they "don't see the point" to paying with this virtual option. Seventeen percent indicated that they haven't had the time to set it up, while another 16% noted that they don't know how to set it up.
Perks will attract new users
Though survey respondents appear to be reluctant to make the move toward mobile wallets, as issuers add incentives and rewards, more individuals will likely get on board. What kind of perks can consumers enjoy? The Apple card — released to U.S. customers on Aug. 20, 2019 — has no fees and offers 2% Daily Cash when you use Apple Pay to buy something. If you make that same purchase using the actual card, you'll only earn 1% Daily Cash. At launch, the card only offered the 3% back — its top offer — on Apple purchases, but it recently rolled out additional incentives, including 3% Daily Cash when you use the Apple Card with Apple Pay for Uber and Uber Eats.
Apple Pay isn't the only game in town. The Wells Fargo Cash Wise Visa Credit Card offers a premium 1.8% cash back on purchases made using mobile wallet in the first year. Make the same purchase without using your mobile wallet? You'll only get 1.5% cash back.
Sacha Ferrandi, founding partner of Source Capital Funding, believes using virtual payment methods is the way of the future.
"Eventually, everything always goes mobile," says Ferrandi. "So in time I see mobile wallets becoming more popular not only for convenience, but for the savings and perks associated with them."
Debit cards are MUCH more popular than credit cards
When it comes to preferred plastic payment forms, 63% of millennials and 73% of Gen Xers use debit cards, which deduct money directly from your bank account, more frequently than credit cards, which allow you to buy now and pay later. In fact, 68% of all respondents reported using a debit card more often than a credit card.
Even when it comes to making online purchases, 46% of those surveyed use debit cards, compared with 40% who opt for credit cards.
Why would a consumer choose debit over credit?
"The main advantage that draws people to debit cards is for the simple fact that spending won't lead them to go into debt," explains Ferrandi. "The money comes straight from your checking account, lessening your chances of overspending since you can only spend the amount available in your account. Debit cards are easier to obtain, as they don't require you to qualify depending on your credit history, like with credit cards."
When using a debit card, you never run the risk of paying high interest rates or late fees the way you might with credit cards. At the same time, credit cards offer some big benefits that you forgo when you choose to pay with debit cards.
Benefits of credit cards over debit cards
"The main advantage of credit cards is simply to build up your credit," says Ferrandi. "You must be on top of your monthly payments to stay in good credit standing, so it comes with greater responsibility. Credit cards typically offer more protection against fraud since the money is being funded by the bank and not coming out of your personal checking account. You have the chance to qualify for a higher limit than you may have in your checking account, and that limit can increase over time if you are keeping up with your payments. Some credit cards offer rewards, such as travel credit cards, which offer travel perks and flight miles."
Howard Dvorkin, a certified public accountant and chairman of Debt.com, shares other instances when credit cards make more sense.
"Credit may also be the better option for making reservations and rental purchases," he says. "Many retailers will not charge the amount immediately, but put a hold on the account to freeze the funds. This can be problematic for debit card users who need the money in their account to make other purchases."
In addition to the incentives Ferrandi mentions, some credit cards offer cashback rewards for certain purchases. For example, new Chase Freedom Unlimited® cardholders can earn an additional 1.5% cash back on everything you buy (on up to $20,000 spent in the first year) - worth up to $300 cash back. Cardholders also get 5% cash back on Chase travel purchased through Ultimate Rewards®, 3% cash back on drugstore purchases and dining at restaurants, including takeout and eligible delivery service and unlimited 1.5% cash back on all other purchases while paying a $0 annual fee.
As appealing as that sounds, our survey revealed that debit cards are the most popular form of payment when it comes to groceries (50%) and gas (40%), which means consumers may be missing out on an opportunity to put some cash back in their accounts.
For example, according to the Bureau of Labor Statistics, American households spend $4,363 on food consumed at home, on average. By using one of the best credit cards for groceries, like the Blue Cash Preferred® Card from American Express, that household could receive $261.78 back with the card's 6% cash back on purchases at U.S supermarkets. Even with a 2% cashback reward, consumers could have $87.26 flowing their way.
Similarly, using a credit card like the Costco Anywhere Visa® Card by Citi, which offers 4% cash back on gas purchases (up to $7,000 per year, then 1% after that), drivers could save enough for another full tank or two. In 2017, the average person still spent nearly $2,000 annually on gas, which hovered around $2.50 per gallon. With one of the best gas credit cards like the one Costco offers, consumers could save $80 a year.
Cash isn't going anywhere (at least not anytime soon)
Even in today's tech-infused world, cash is holding its own and remains a popular payment method. However, when you're trying to learn budgeting and how to manage your money, cash can sometimes be a detriment because there is no record of how you spent it (unless you remember to write everything down). As mobile wallet issuers up the incentives, don't be surprised if traditional wallets get left behind by their virtual counterparts.
Methodology:
FinanceBuzz ran this survey through Pollfish, collecting 1,000 responses from online users in the U.S. on Aug. 16, 2019. For our analysis, we defined baby boomers as respondents born between 1946 and 1964, Generation X as respondents born between 1965 and 1980, and millennials as respondents born from 1981 to 1996.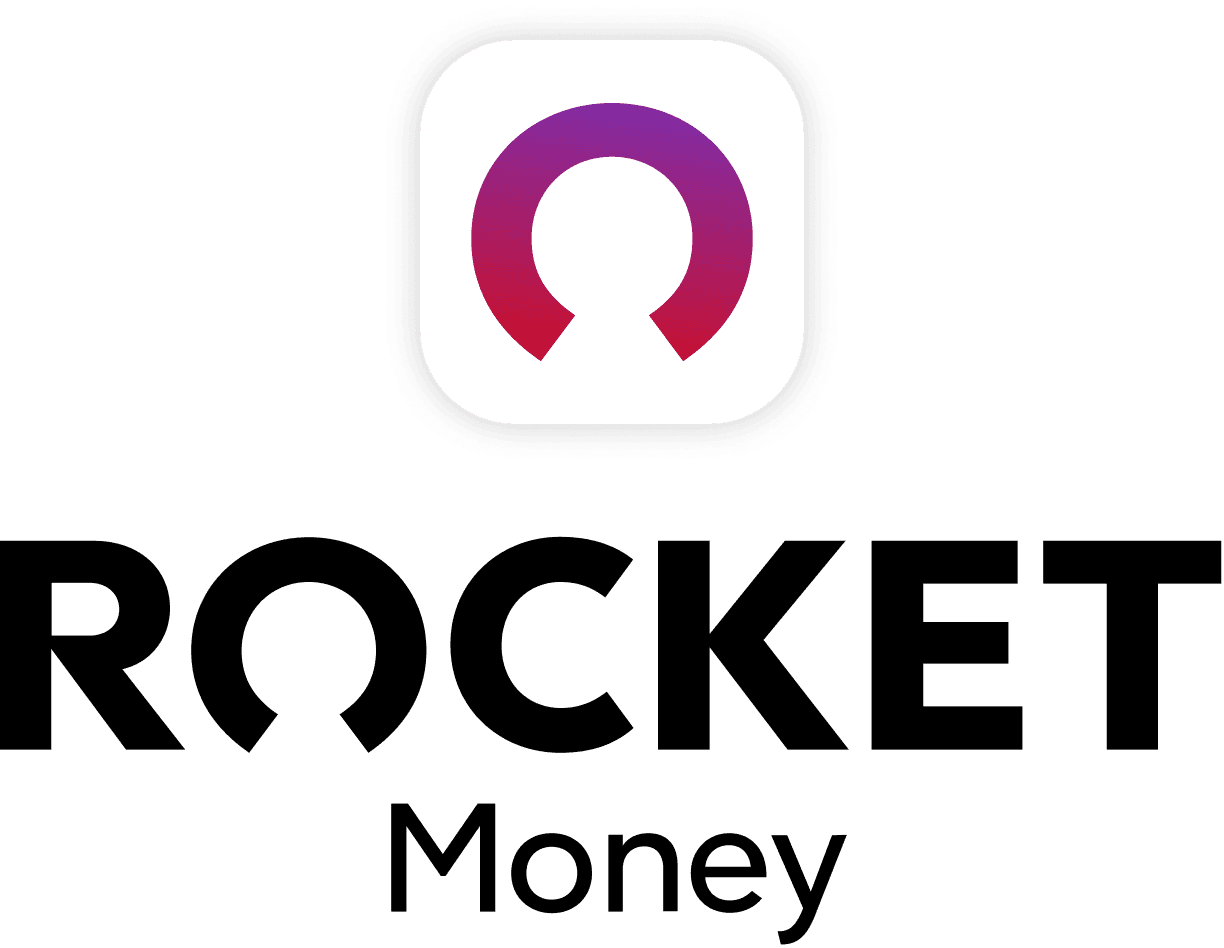 Rocket Money Benefits
Automatically find and cancel subscriptions
Slash your monthly phone, cable, and internet bills
Save an average of up to $720 a year