A boss can feel intimidating. Because of the outsized power they seem to wield, something as simple as asking your boss a question can feel risky. 
This uneasy feeling can compound, and it might even impact your ability to ask for a raise if your goal is to stop living paycheck to paycheck.
But your boss has their own set of rules they need to follow that can feel overwhelming. Many employment laws — federal, state, and local — are designed to ensure workers are treated fairly. 
To keep things simple, here are 10 things it's illegal for your boss (or potential boss) to do.

Ask illegal questions on job applications
Federal law prohibits employers from asking specific questions on job applications. Regulations set by the Equal Employment Opportunity Commission (EEOC) established the boundaries, which focus primarily on preventing discriminatory practices.
That means no questions about age, height, race, religion, etc. If they do ask those questions, it may result in discrimination charges, an EEOC investigation, and potential legal action.
Ban attempts to organize
If your boss says you're not allowed to form, join, or assist a union, that's illegal, thanks to the National Labor Relations Act (NLRA) of 1935.
A federal law protects your right to organize for almost 90 years. Your boss can't threaten to fire you, grill you about union activities, or punish you for union activities.
Call you a contractor, but treat you like a full-time employee
Many people work as contractors or freelancers, and businesses like to hire freelancers and contractors because they don't have to pay them benefits and can save on certain taxes.
Problems arise when businesses start treating contractors like employees, though. As an independent contractor, your boss can't tell you how to work, when to work, or add additional responsibilities beyond the scope of your contract, and so on. 
The Fair Labor Standards Act (FLSA) outlines specifics on employee misclassification.
Discrimination in any form
It sounds obvious, but it still can happen: It's wildly illegal for your boss to discriminate against you in any way.
The Office of Federal Contract Compliance Programs (OFCCP) under the Department of Labor describes discrimination as any time "an employer treats an applicant or employee less favorably merely because of a person's race, color, religion, sex, sexual orientation, gender identity, national origin, disability or status as a protected veteran."
Fail to pay you minimum wage
The federal minimum wage is $7.25 per hour and has been since 2009, but some states have their own minimum wage laws. For example, Alaska's minimum wage is $10.85 per hour. In New York, it's $14.20; in California, it's $15.50.
It is important to note that there are some jobs where you may be exempt from minimum wage. These types of jobs include certain types of employees who work off commission, different types of farm workers, and specific seasonal or recreational workers.
Fail to pay overtime
Ignoring overtime laws doesn't make them disappear. At a federal level, the FLSA states that employees are owed one and one-half times the regular rate for all hours worked over 40 in a workweek.
Alaska, California, Nevada, Puerto Rico, and the U.S. Virgin Islands have overtime (OT) laws in place if you work over eight hours a day. In Colorado, it's 12 hours. In Oregon, it's 10 hours if you work in manufacturing.
Fail to provide accommodations if you have a disability
The Americans with Disabilities Act (ADA) of 1990 is a civil rights law that, similar to the Civil Rights Act of 1964, protects disabled people from discrimination.
It's illegal to refuse to hire someone who is qualified for a job because they are disabled or because they need reasonable accommodation — such as installing a ramp or providing screen reader software — to do their job.
Forbid salary discussions
If you want to talk about your salary with your coworkers, you are free to do so, and it's illegal for your boss to try to stop you. If they do, that counts as discrimination.
"You also have the right to discuss, disclose or inquire about your pay, the pay of your co-workers, and the pay or offered to job applicants," the OFCCP says.
Ignore sexual harassment issues
Sexual harassment in the workplace remains a serious issue. Any kind of unwelcome sexual advances, requests for sexual favors, and other verbal or physical harassment of a sexual nature are illegal.
If your boss doesn't respond to claims of sexual harassment, you can file a complaint with the Equal Employment Opportunity Commission (EEOC).
Terminate a whistleblower
Workers who file complaints against a company for illegal practices are protected by federal law. Complaints can run the gamut from workplace safety violations to unfair wages.
Any kind of retaliation against a whistleblower — firing or laying them off, demotions, denying overtime or a promotion, reducing pay or hours — is illegal.
Bottom line
Understanding your rights and taking action when they are violated helps keep work environments fair, where everyone is treated with dignity and respect, and we can all get ahead financially.
Many federal organizations are in place to safeguard employees from hostile work environments, discrimination, and unfair labor practices, and they can become your allies if your boss crosses the line.
Until then, the most proactive approach is to learn and spread the word.

Join AARP and Double Your Number of Interviews Within 60 Days
Learn More
Earn Great Pay Working From Home
Free 3-class intro teaches you how to launch a bookkeeping business
Access the training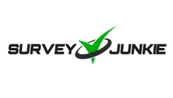 Earn Cash Taking Surveys
Join a community of 20M+ lifetime members who have been paid $76 million to date.
Sign up today