As Americans continue to quit their jobs or move to other positions, you may be tempted to follow them.
You wouldn't be alone. In fact, more than 4 million people quit their jobs in June, according to the Bureau of Labor Statistics. And a recent study by McKinsey & Company found that 40% of workers were considering quitting their jobs in the next three to six months. 
The number of people quitting or changing jobs has become so prevalent that it's even been dubbed the Great Resignation.
But making a job change can be a daunting decision. One of the most essential things to do before you quit your job is to ask yourself some important questions. 
So, as you think about what to do next or how to make more money, here are a few things for you to consider as part of the process.
What about my pay?
You may think that you aren't being fairly compensated for the level of work you do. Before you quit and switch, it might be a good idea to ask your current company for a raise or additional benefits.
Also, remember to do your research to find out what other companies pay for your job. You may be surprised how over- or underpaid you are in your area. That information may not only help you get a better pay package but could also help you get a good idea of what to ask for if you decide to pursue a new opportunity.
How will I afford personal expenses?
If you quit, you're cutting off a major revenue stream for your personal expenses. Things like housing, utilities, car payments, and more are probably being funded by your current work position. It may be a good idea to line up a new job before you quit your current position.
You also may want to review your savings and emergency fund. If you feel like you have no other choice but to quit, ask yourself if your emergency fund is an adequate safety net if it takes a while to find a new job.
What do I want to do instead?
You may be feeling like you're in a rut at your current job, but where would you go instead? And what would you do?
For some workers, it may mean you want to try working with a different company in your particular field. Others may want to cut all ties and pursue something in a completely different area. But it's good to have an idea of what you want to do next before you quit the job you have now.
Am I too stressed?
Stress can be a potentially big factor when deciding to stay in your current position or move somewhere else. Think about ways you may be able to limit your stress as an employee or if there are solutions you can find with your supervisor.
You also may want to consider the stress level that could come from a new job. If you're in a stressful line of work, for example, switching jobs may not solve your stress issues.
How long has this been going on?
If you've been thinking about leaving for a while now, it may also be affecting your long-term work situation. Perhaps that may be a sign you really need to make a change and try something else.
On the other hand, if this is a recent concern of yours, you might be able to salvage your current position. It may be a good idea to talk to a supervisor or mentor within your company about ways to make you happier in your current position.
Do you have realistic expectations?
Sure, there are money moves to make if you earn $5,000 a month, but is that kind of salary realistic for your particular job? While it may be good to save money for retirement or have extra cash to spend on personal items, quitting your job isn't going to automatically bump you up to a higher monthly income.
Look at the average salary you can expect in your field with your credentials. You may need to adjust your view of quitting compared to staying with those kinds of salaries in mind.
What am I going to lose?
There are both monetary and non-monetary issues to consider when you think about what you could lose from quitting a job. Perhaps you have a good health insurance plan that would disappear or a retirement fund that won't get additional cash into it.
And from a non-monetary view, you may have cultivated good relationships with co-workers or clients. Perhaps you've been lucky to find a mentor who can help you. These are benefits you might lose if you leave for a new job.
Is this a good time?
There were 10.7 million job openings in the U.S. at the end of June, which may be a sign it's a good time to quit and find another job. But you also might want to consider other factors besides the "Help Wanted" signs you see around. 
Perhaps there has been a downturn or layoffs in your field that may make it more difficult to find a new job if you quit your current position.
You also may want to consider your personal life as well. If you're dealing with a major life change like the birth of a child or a divorce, for example, a job change may be extra stress that could negatively impact your professional life.
Is working from home a consideration?
More Americans are working from home even as the economy recovers from the pandemic, and they may like it. In fact, more than 60% of Americans said they would consider quitting their jobs if they couldn't work from home.
You may want to consider your commute or lack of a commute. Many people have enjoyed working from home and now are being asked to return full-time to the office. If you don't mind the commute in exchange for better pay and benefits, then work-from-home time might not be an issue for you.
Should I stay?
After you ask all of these questions, you may be surprised to find that your current position is actually a good place for you to be. Weigh all of your options and remember that sometimes it may be better and easier for you to find ways to make your current job work for you instead of going somewhere else. 
You may even boost your bank account in other ways.
Bottom line
It's good to ask questions about whether you want to pursue a career in a new field or get a job with a different company in your current area of interest. There are both professional and personal things to consider.
And of course, you should evaluate your current expenses and your budget to find out if a move might be good for you. But know that you aren't alone as many other Americans are also making a switch.

Search Over 80,000 Care and Service-Related Jobs
Connect with paying families looking for care and service-related work. Available jobs include child care, tutoring, senior care, pet care, and housekeeping.
Sign up for Care.com now
Earn Great Pay Working From Home
Free 3-class intro teaches you how to launch a bookkeeping business
Access the training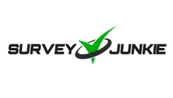 Earn Cash Taking Surveys
Join a community of 20M+ lifetime members who have been paid $76 million to date.
Sign up today