Medical jobs can pay well, especially if you're a doctor with years of training in medical school. But what if you don't want to be a doctor but still want to work in health care?
You may be surprised to find there are some good-paying jobs in the medical field that actually don't require a college degree. Some of these jobs you could even do to earn extra money.
So consider these medical jobs that just need a certification if you're looking to change careers or follow a career in the healthcare field.
Earn money online by taking surveys
$55,000 might sound crazy … but with a company called Survey Junkie, it's possible to get your share of it every day by taking their simple surveys.
While it might sound strange, these "market research" surveys are a known way to make extra cash online. Of course, they won't make you rich … but if you have some extra free time, the money you earn could be enough to cover gas, groceries, coffee, and more!
Follow these simple steps to get your share of $55,000:
Take surveys.
Repeat daily and get paid!
Sign up here and share your opinion on these companies with simple surveys. Survey Junkie has paid out over $76 million to date.
P.S.: You can cash out with as little as $5 through PayPal or bank transfer, or transfer to gift cards from a number of stores.
Get your share of $55,000 daily by signing up here
Cardiac sonographer
You can get certified as a sonographer performing echocardiograms on patients to test their hearts for issues, illnesses, or abnormalities.
Certification is available through several medical professional organizations such as the American Registry for Diagnostic Medical Sonographers or Cardiovascular Credentialing International. You'll also have to pass a test and some states require you to be licensed.
Cardiac sonographers can expect to earn a median annual income of $75,380, according to the Bureau of Labor Statistics, and positions in the field could grow 10% by 2031. This can help eliminate some money stress.
Nursing assistant
Nursing assistants can help patients with a variety of care including measuring vital signs, personal care, or eating meals.
Nursing assistants often need certification and to be licensed with the state. Requirements can vary from state to state so it's important to check with the licensing board in your particular location for details.
Jobs for nursing assistants are expected to grow by 5% by 2031, which is equal to the national average for job growth. Expect to make $30,290 as a nursing assistant.
Pharmacy technician
Assist pharmacists with dispensing medication and working with customers to fill their prescription medication needs or answering questions they may have about medication.
Two organizations — the Pharmacy Technician Certification Board (PTCB) and the National Healthcareer Association (NHA) — offer certification, according to the BLS. 
Technician positions are expected to increase by 5% in the next eight years with a median annual income of $36,740.
Get out of $10,000 or more in debt
Credit card debt is suffocating. It constantly weighs on your mind and controls every choice you make. You can end up emotionally and even physically drained from it. And even though you make regular payments, it feels like you can never make any progress because of the interest.
National Debt Relief is designed specifically to help you get out of credit card debt faster, without having to make drastic life changes. With National Debt Relief, you could pay off your credit card debt (with potentially way less interest) in one simple monthly payment.
How to get National Debt Relief to pay off your debt: Sign up for a free debt assessment here. (Do not skip this step!) By signing up for a free assessment, National Debt Relief can immediately assist you in paying off your debt, but only if you schedule the assessment.
Emergency medical technician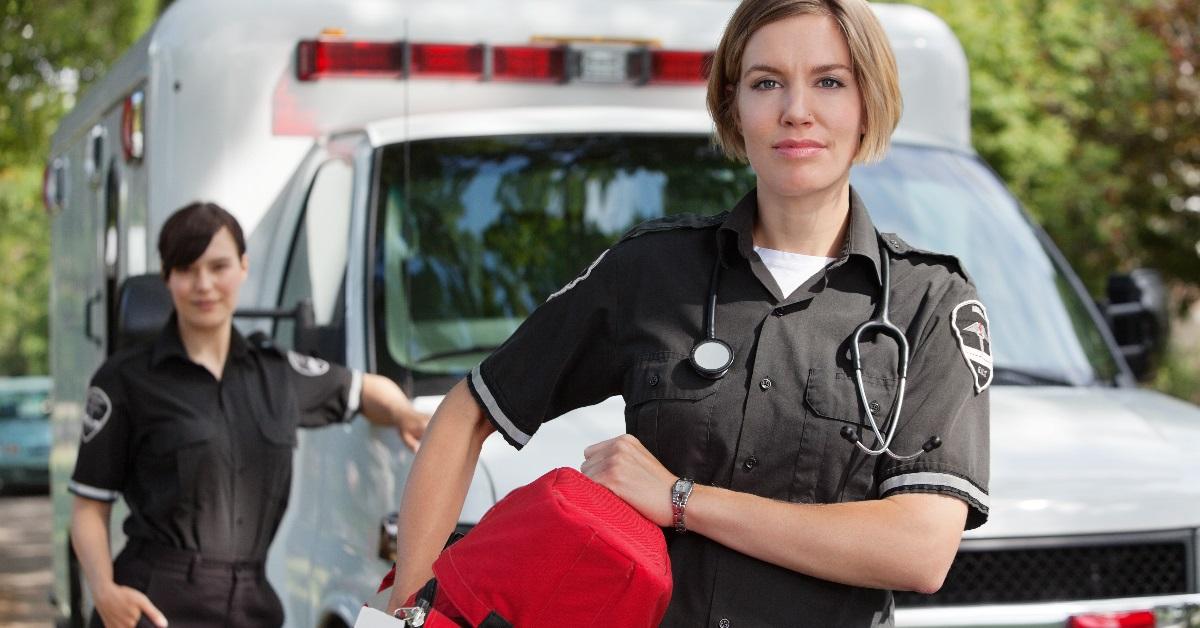 Emergency medical technicians, or EMTs, are important first responders for emergency medical issues.
You'll need to take some courses on emergency medical training and be certified by the National Registry of Emergency Medical Technicians (NREMT). States have requirements to license EMTs as well.
EMT positions are expected to grow 7% by 2031, which is higher than the national average for all job growth. You can earn a median annual income of $36,930.
Medical record specialist
Medical records specialists are important to create and maintain medical records for patients. You may be responsible for maintaining records, planning and assigning classification codes, and ensuring the confidentiality of patient records.
You can be certified by one of several different national organizations to become a medical records specialist. Some employers may require certification before you start working while others will allow you to earn certification while working.
Medical records specialists can expect to earn $46,660 in median annual income with the profession growing 7% by 2031.
Dental assistant
Dental assistants can help dentists by preparing and assisting with dental procedures, helping with equipment, or preparing patients for their next visit.
A dental assistant might get certified through a program lasting a year at a technical school or other accredited program.
Earn a median annual income of $38,660 in a position that is expected to grow by 8% by 2031. That increase is higher than the national average of 5%, according to the BLS.
Respiratory therapist
A respiratory therapist helps patients with breathing issues such as asthma or illnesses that affect a patient's lungs.
Respiratory therapists usually need an associate's degree although it may not be a requirement. You can earn certification with the National Board for Respiratory Care.
Respiratory therapists can earn a median annual salary of $61,830 with an expected 14% increase in positions by 2031, due to potential issues and illnesses in a growing aging population.
Radiologic technician
Radiologic technicians prepare patients for radiology tests such as X-rays and diagnostic imaging.
You should be certified by the American Registry of Radiologic Technologists (ARRT) if you're trying to become a radiologic technician. And while license and certification requirements can vary by state, many employers may require it so it's good to have.
A radiologic technician can earn $61,980 with the field growing 6% by 2031. That rise is higher than the national average, according to the BLS.
Surgical assistant
Surgical assistants help doctors and nurses with surgery. You may need to prep a surgical suite for a medical procedure, sterilize equipment, provide patient care before surgery, or pass instruments to surgeons during surgery.

Surgical assistants can earn a certification or associate's degree to qualify for a position as a surgical assistant. Check with different credentialing boards for certification, which may not be required by a state or governing board but could be mandatory for some positions.
Earn $48,510 in median annual income as a surgical assistant in a field that is expected to grow 6% by 2031.
Join AARP and double your number of interviews within 60 days
Finding a new job is difficult. But join AARP today, and you'll get access to skill-building courses, a free resume review, and AARP's exclusive job board to help you stand out in the competitive job market.
How to become a member today:
Go here, select your free gift, and click "Join Today."
Create your account by answering a few simple questions.
Start using AARP's job search tools!
An AARP membership unlocks resources that could help you land the perfect role. Plus, you'll get access to tools like The AARP Resume Advisor to supercharge your resume, cover letter, and even your LinkedIn profile.
AARP claims they can help double your number of interviews within 60 days, or they'll rewrite your resume for free.
Important: Start your membership by creating an account here and filling in all of the information (do not skip this step!). Doing so will allow you to take up to 25% off your AARP membership, making it just $12 per year with auto-renewal.
Phlebotomist
A phlebotomist works with blood doing such tasks as drawing blood from patients and donors, collecting and labeling blood for testing, or entering blood sample information for recording purposes.
You can become a phlebotomist with training that usually takes less than a year to complete and be certified by a professional organization.
Phlebotomists can earn $37,380 in median income each year with the position growing at 10% from 2021 to 2031, which is higher than the national average. This is a job where you could do it part-time as well, earning you extra money.
Bottom line
While doctors and specialized nurses are among the highest-paying professions in the U.S., there are many other jobs in the healthcare field that are in demand and offer a good wage. These jobs don't require a college or advanced degree.
If you're considering one of these jobs, remember to factor in the cost of training and certification. It won't be as expensive as college, but it will cost something. The result may be that you're in better financial shape than others.
It's also a good idea to find out if positions like the one you want are in demand in your area. More demand could mean better pay or wider options when it comes to choosing the best employer for you.

Join AARP and Double Your Number of Interviews Within 60 Days
Learn More
Earn Great Pay Working From Home
Free 3-class intro teaches you how to launch a bookkeeping business
Access the training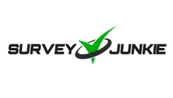 Earn Cash Taking Surveys
Join a community of 20M+ lifetime members who have been paid $76 million to date.
Sign up today