As of December 31, 2020, nearly nine out of 10 people aged 65 and older received Social Security benefits, according to the Social Security Administration, and Social Security benefits represent about 30% of the income of Americans aged 65 years and older.
Millions of retirees depend on Social Security benefits each month — are you now or will you be one of them? Here are 10 ways to potentially boost your retirement income by increasing your Social Security benefits.
Check your earnings history
If you're 18 years old or older, you can obtain your Social Security statement by logging into your Social Security account. Doing so will help you see estimates for your future retirement, disability, and survivor benefits.
If you're missing Social Security benefits for the current year or last year, don't panic — they may not yet have registered yet and will appear on a future statement. However, it's good to check on your earnings history because it might have holes in it for a few reasons:
You didn't report a name change to Social Security after marriage or divorce.
You used a Social Security number that didn't belong to you.
An employer may have reported the wrong name or Social Security number.
An employer may have incorrectly reported your earnings.
Did you find missing earnings on the Social Security website? If so, look for proof of those earnings from a W-2 form, a tax return, or a pay stub. If none of these are readily available, assemble as much information as possible about where you worked and for how long, as well as your name and Social Security number during your employment period.
To fix your record, visit the Social Security website or call 800-772-1213 from 7 a.m. to 7 p.m., Monday through Friday.
Wait to take your benefits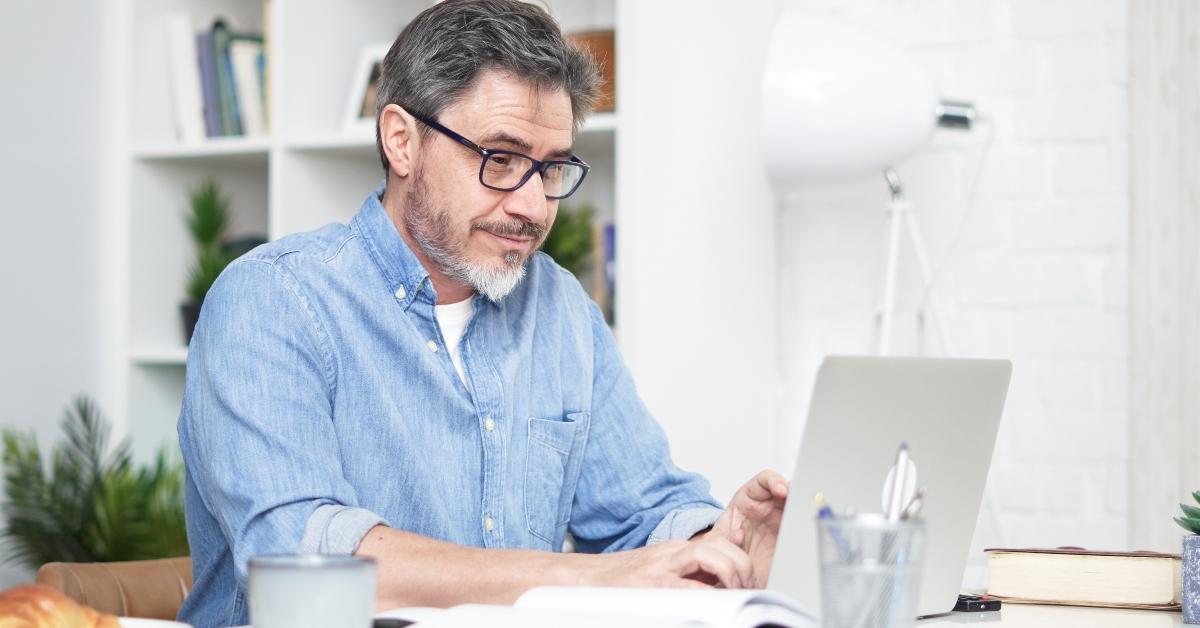 If you don't need the money immediately, consider waiting to take your Social Security retirement benefits.
Claiming Social Security before you reach full retirement age (FRA) typically results in a permanent reduction of benefits — as much as 25% to 30% less than waiting until FRA.
FRA varies depending on the year you were born. FRA is currently 66 for those born from 1943 to 1954 and increases gradually if you were born between 1955 and 1960. Anyone born in 1960 or later can claim full retirement benefits beginning at age 67. The Social Security Administration typically adds a delayed retirement credit of 8% to your eventual monthly payout the longer you wait, up until age 70.
Take your benefits early
Wait, what? We just mentioned that you should consider delaying taking your benefits. However, if your health isn't great or you have a terminal illness, and you either know or fear that you won't make it to age 70, consider taking your benefits at age 62 instead. That way, you could maximize your benefits during your lifetime.
Consider collecting early if you have a reason to believe it makes sense for your particular situation.
Make as much as possible
How are Social Security benefits calculated? Put simply, Social Security benefits are typically computed using average indexed monthly earnings (AIME), which summarizes up to 35 years of your top earnings. Those top-earning years factor in wage growth and are used to calculate the primary insurance amount (PIA). Your monthly social security benefit is based on the PIA and at which age you retire.
The more you earn, the higher your benefit amount, so you may want to consider making as much money as possible through part-time work or devising another way to earn income. Scaling back on the amount you earn could decrease the amount you receive in Social Security income.
Work at least 35 full years
Since Social Security payments reflect the amount you earn from your 35 highest-earning years. The Social Security Administration "gives" you a zero for each year you don't work when it calculates your benefit amount.
Years when you didn't work could decrease your retirement benefit amount. Consider working part-time or collecting other income, like from a side hustle, if you can't prove 35 years of work history. Here's our ranking of the best side hustles if you need ideas.
Claim spousal benefits
Another possible way to increase benefits is by claiming spousal benefits. You could potentially receive up to 50% of your spouse's benefit amount as well as your spouse's full benefit if you meet certain qualifications:
You've been married for at least one year
You are at least 62 years old or you care for a child who is under age 16 or who receives Social Security disability benefits.
It might make sense to claim a spousal benefit instead of your own if the spousal benefit would be larger. This might be the case if your spouse was a higher earner for more years.
If you're unsure what to do, visit your "My Social Security" account and use the retirement calculator to view different scenarios. AARP's Social Security Calculator could also be a helpful tool as you consider how to save for retirement.
Add dependent children
Unmarried minor children could increase benefits, subject to a family maximum. The family maximum is the most a family can collect from Social Security on one member's earnings record (through retirement, disability, spousal, children's, and survivor benefits).
How is it calculated? It comes from a formula that determines between 150% and 188% of a monthly benefit if claimed at full retirement age. The biological children, adopted children, or stepchildren of retired, deceased, and disabled workers could collect Social Security benefits from a parent up until age 18. Grandchildren who are financially dependent on a grandparent could also claim benefits until age 18.
Eligible, unmarried (except in certain circumstances) children may continue to get benefits until graduation or age 19 and two months, whichever comes first. A child who is disabled before age 22 could continue collecting benefits into adulthood.
Put off your divorce
Delaying divorce may increase your Social Security check because you may be able to claim benefits based on your ex's work record if you were married for at least 10 years. You may want to consider doing so if your soon-to-be ex-spouse has made more over time than you have.
Avoid Social Security taxes
Obviously, having less taken out of your Social Security check for income taxes means more in your bank account. Social Security taxes are based on your combined income, which is your adjusted gross income plus any nontaxable interest you've received plus half your Social Security income. Depending on your combined income, up to 85% of your Social Security benefits could be taxed.
How do you avoid Social Security taxes? One way is to make withdrawals from retirement accounts like IRAs and 401(k)s before starting Social Security. That way, your adjusted gross income will be lower when you begin receiving Social Security benefits.
Fix mistakes
Can you suspend benefits or undo an early benefits filing?
Yes, you can. If you've reached full retirement age but haven't reached age 70, you could ask for retirement benefit payment suspension. This can help you earn more Social Security credits on a monthly basis, which gives you a larger benefit payment.
Here's how it works: You earn delayed retirement credits, which boost your eventual benefit by 2/3 of 1% for each suspended month (or 8% for each suspended year). You could then lock in a higher monthly payment for the rest of your life when you resume benefits.
FAQs
How much do you have to earn to get the maximum Social Security benefits?
The maximum earnings subject to the Social Security tax (taxable maximum) increased from $142,800 to $147,000 in 2022. Those who make more than the maximum taxable income will likely get the maximum benefit.
What is the average monthly benefit for Social Security?
On average, retired workers received a monthly retirement benefit of $1,660.90 in January 2022. In addition, the following groups also received the following amounts on average in January 2022:
Spouses of retired workers: $839.35
Children of retired workers: $783.79
Those receiving survivor benefits: $1,324.93
Those receiving Supplemental Security Income (SSI): $624.51
What determines an increase in Social Security benefits?
When the cost of living rises, it also increases the amount you earn in Social Security benefits. According to the Social Security Administration blog, this is known as a cost-of-living adjustment (COLA) and is based on the Department of Labor's Consumer Price Index.
Will working more hours increase your Social Security benefits?
Additional work will increase your retirement benefits because when you work an additional year, that replaces any low earning years or years in which you didn't earn anything. Your Social Security benefit will change to reflect a larger benefit amount.
Bottom line
Retirement planning can be a challenge. Increasing your Social Security benefits is just one way to boost your income, but that's certainly not the only way. Learn more about how to invest money for a comprehensive overview of how to sock away more for your golden years.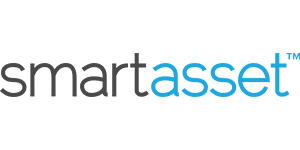 Smart Asset Benefits
Get matched with fiduciary financial advisors
Advisors are vetted and certified fiduciaries
Take the mystery out of retirement planning
Their matching tool is free