Inflation continues to affect everything from gas to groceries. It may also be affecting your investments and could be causing your portfolio to take a hit.
But there are ways to protect your cash and investments during times of high inflation. According to Kevin O'Leary (aka "Mr. Wonderful"), O'Shares ETFs chairman and judge on Shark Tank, if you keep your money in a typical savings account when inflation is high, you're probably losing money. It's important during period of high inflation to avoid keeping the bulk of your savings in a low-interest savings account.
Consider some of these methods for keeping your investments going even while we may be needing to prepare for a coming recession.

Index funds
Index funds are a type of mutual fund or exchange-traded fund that track a particular index, such as the S&P; 500, Nasdaq, or the Dow Jones Industrial Average. Instead of a basket of stocks actively managed by a portfolio manager, an index fund contains all the stocks that make up that index.
An index fund may be a smart place for your cash if you want to diversify your portfolio or retirement accounts. They also aren't actively managed by a fund manager, so you may pay lower fees. Index funds also may not be as volatile as individual stocks or actively managed funds.
High-yield savings
A typical savings account may be earning you very little with its low interest rate. But high-yield savings accounts could help you earn more on the cash that you have sitting in the bank.
Research some of the best savings accounts that may be able to get you the highest return on your money. Ask your bank if they have high-yield accounts or special deals for current customers to maximize your return.
And don't forget about the credit unions in your area. They may offer higher rates than your bank.
Stocks
Some stocks may perform better than others during times of inflation. If you want to buy specific company stocks, that may be one way to take advantage of uncertain times as you rebalance your portfolio.
One of the biggest sectors to potentially make money during inflationary periods are energy stocks, which historically tend to weather inflationary periods. You also may want to check out the stocks for materials companies, such as lumber, or look at financial stocks.
Remember that investing in individual stocks takes a lot of research, so be sure you look at a company's past performance. But also remember that it doesn't guarantee future returns.
Real estate
Real estate investing has been hot lately, which may mean you could be coming in at a peak in the market. But there may still be deals to be found in some areas, particularly as some people move from higher-cost-of-living areas to lower-cost areas due to an increase in work-from-home jobs.
In fact, you could be one of those people. If you've been thinking about moving, it may be a good time to downsize and pick up additional gains from the sale of your more expensive home to move somewhere cheaper.
Just make sure you shop around for the best mortgage lender since interest rates are on the rise.
Gold
A good place to invest your money during times of uncertainty might be gold. The precious metal can help you diversify your portfolio beyond stocks and bonds and potentially give you an extra safety net if the market takes a hit.
Besides buying gold bars or coins as a physical asset, you may also pick up a gold IRA or precious metals mutual funds to get into the market.
Pro tip: Check out this guide to learn how to buy gold.
Commodities
If you don't want to invest in precious metals, you may research other commodities from gas and oil to orange juice.
Look into a commodities exchange-traded fund (ETF), which invests in a group of commodities, to help you get through high inflation periods. You could also look into sector-specific funds that may focus on energy, currency, or meats like beef, pork, and others.
TIPS
Treasury Inflation-Protected Securities (TIPS) are issued by the U.S. government with payments that may adjust as inflation goes up. You may want to factor in how fast or how high you expect inflation to increase when you buy these bonds.
If inflation shows signs of slowing or even stagnation, it may be better to have your money invested somewhere else.
CDs
CD stands for certificate of deposit, which is an account from a bank or credit union that offers an annual yield depending on the length of time you hold the certificate. Generally, the longer the term of the CD, the higher yield you will earn.
A CD is less liquid than a money market account or a savings account, for example, and you may pay a penalty if you withdraw the money before its maturity date. Before you buy a CD, be sure you won't need that money until the term is up.
On the other hand, the best CD accounts may offer a higher annual percentage yield (APY) than a high-yield savings account, which could mean more money in your pocket at the end of your CD's term.
Retirement funds
If you have several years or decades before you expect to retire, now may be a good time to consider adding more money to your retirement accounts.
For example, you may want to increase the amount of money taken from your paycheck to be added to your employer-sponsored retirement account, particularly if they offer matching funds.
And look into ways to make your retirement portfolio more diverse to weather any potential hits it could take from inflation.
Emergency fund
In inflationary times, your money loses some of its value as prices rise. Now more than ever, you need a cushion.
If you don't have an emergency fund, now may be a good time to start one. Put together a budget that works for you and see if you can squeeze some extra cash that can be set aside in a savings account or other liquid account that you can easily access if you need it.
An emergency fund could come in handy as prices go up on items like car parts that you may need to replace or an emergency home repair.
Bottom line
Inflation can be a scary situation to navigate depending on your financial assets and portfolio. But there are ways to get through tight spending periods without losing too much cash.
As prices rise, you may want to evaluate your budget on a regular basis and find new ways to save, new ways to make extra cash, or new ways to invest your money as the economy changes.
That could make the difference between weathering inflation or letting it bust your wallet.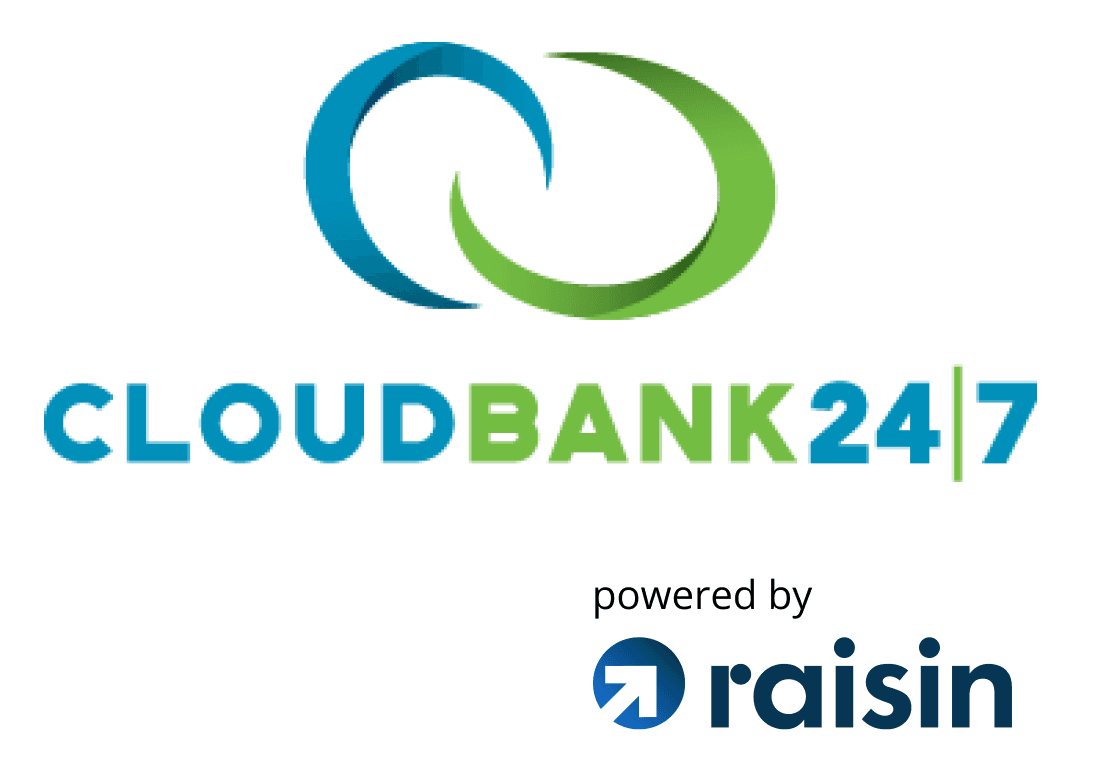 CloudBank 24/7 High Yield Savings Account Benefits
Incredible 5.26% APY1 to boost your savings
Interest is compounded daily and posted to your account monthly
Enjoy 24/7 online access to your account and funds
FDIC insured through Third Coast Bank SSB, no fees, $1 minimum deposit