The gig economy isn't new, but its popularity hasn't waned. A 2018 Gallup report found that 36% of U.S. workers have a side hustle to some capacity. And service-based apps, like Uber and DoorDash, have become essential platforms for those looking at how to make money on the side or simply be their own boss.
One platform you might have heard about is Instacart. If you're curious about how to make money through Instacart and if it's worthwhile, we'll explain what you need to know. If you're already a shopper with Instacart and you want to know how to make the most of this side hustle, we've got some useful tips for you too. 
Click here...
If you're not an Instacart Shopper yet | If you're already an Instacart Shopper
Quick Summary
Put your shopping skills to work and make extra money.
Make your own schedule and work when you want

Get paid quickly, options for weekly direct deposits or instant cash out payments

If you don't have a car, In-Store Shopper only opportunities available in certain markets
If you're already an Instacart shopper
Tips for making more money with your side hustle
Keeper Tax Benefits
Average Keeper Tax member finds $6,076 in extra savings annually
Automatically scan your past purchases for tax write-offs
No manual entry or receipts needed
Keeper Tax has helped its members save over $40M
What is Instacart and how does it work?
Instacart is a grocery delivery service that operates in the U.S. and Canada. Founded by Apoorva Mehta and launched in 2012, the service promises its customers same-day deliveries from an Instacart personal shopper. Today, the San Francisco-based company partners with more than 350 national and local stores, including Wegmans, Safeway, CVS, Kroger, Costco, and Aldi.

It currently has a 4.8-star rating from 352,000 reviews on Apple's App Store and a 4.3-star rating on Google Play from over 27,000 reviews. It's one of the most popular grocery delivery apps.
How does being a shopper for Instacart work?
The signup process is simple. Start by visiting the Instacart website, where you'll choose between being a Full-Service Shopper or an In-Store Shopper.
Full-Service Shoppers
Full-Service Shoppers are responsible for handpicking grocery items in the store, bagging them, and delivering the order (also called "batches") to the customer. These shoppers are considered independent contractors.
Schedule
Once you have an account with Instacart, you can set your work schedule weekly by signing up for specific hours. Shifts are on a first-come, first-served basis, and you can choose more than one shift. Experienced shoppers may earn "early access" to the upcoming week's schedule of hours to claim their preferred delivery windows.
Instacart also recently began offering "on-demand" opportunities for shoppers to claim batches in real-time, even when you're not on the clock. This option is still in the pilot phase and only available in certain markets. Shoppers can earn additional income this way while also fulfilling Instacart orders in busy service zones.
Accepting batches
When your shift starts, you'll launch Instacart's Shopper app and receive a notification of a batch that's available to fulfill. The notification provides basic information about the order, including:
A map showing your current location and a pin of the delivery address
Your estimated earnings, including digital tips (doesn't include possible cash tips)
Number of items in the order
Total driving distance
Whether the order requires heavy lifting
You'll have four minutes to accept an order, and during that time, the app will continuously ping to alert you. You can choose to accept or ignore it. Keep in mind that you may be penalized for passing over too many batches.
Shopping
After accepting a customer's order, you'll receive directions to the store. Once you're inside, you'll click on "Start shopping" in the app to see the list of items you need to pick up. Any items on the list that have a barcode will need to be scanned through the app. Produce and deli items must also be weighed and entered into the app.
If an item on the list isn't available, you can either scan a replacement or initiate a refund for the customer. You can also message the customer through the app if you have a question about a suggested replacement.
When you're ready to check out, you'll do so at the store's usual checkout counter but will use an Instacart-issued credit card for the grocery purchase. As the final step, you'll deliver the order to the customer.
During this entire process, Instacart tracks your accuracy and speed in fulfilling and delivering the order.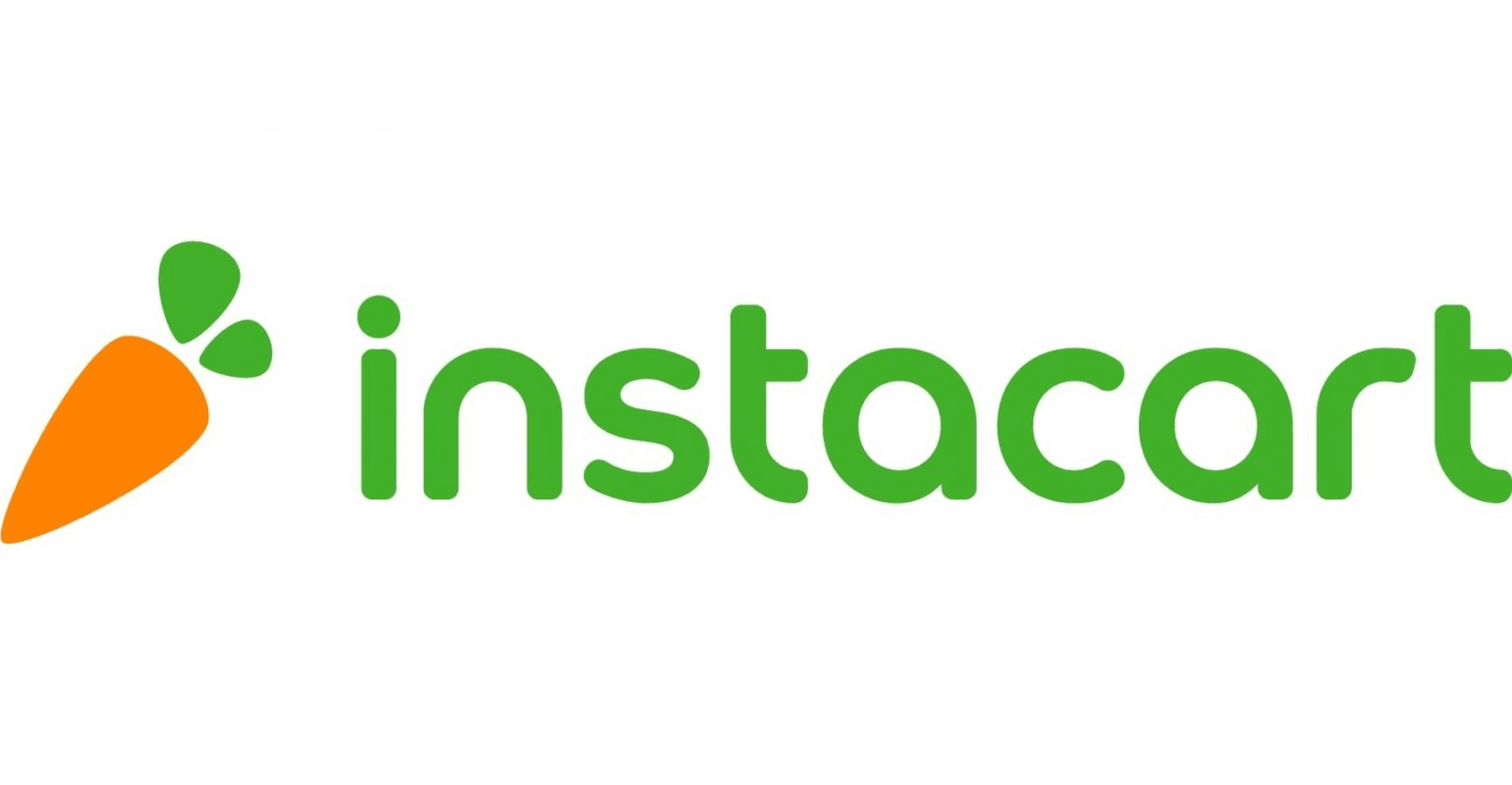 Instacart Benefits
Make your own schedule and work when you want
Get paid within an hour through instant cash out
Choose between just shopping or shopping and delivering
In-Store Shoppers
In-Store Shoppers are considered part-time Instacart employees. They're responsible for shopping in-store for batch items and staging (i.e., bagging and labeling) orders for pick-up. There are two pickup options: pick-up is either done by the customer or a delivery-only Instacart shopper.
This type of shopper role is only available in select zones and store locations; not every store or location is signed up to have In-Store Shoppers.

Schedule
As a part-time, hourly employee, Instacart doesn't allow you to exceed 29 hours per week. However, you're required to commit to a minimum 15 to 16 hours each week (though that amount of hours isn't guaranteed) and can designate which days and hours you're available upon applying for the gig.
The app will tell you when to clock in and out for your shift, as well as when to take breaks.
Shopping
You'll choose which grocery store you want to work out of when you sign up for Instacart. When you're ready to start your shift, launch the Shopper app. Unlike Full-Service Shoppers who can pick and choose which batches to accept, Instacart assigns yours to complete.
When you receive the batch information, you'll see an itemized list of products to shop for, including the quantity of each item and the aisle where it can be found. The aisle information isn't always accurate but can help you narrow down where the product is located in the store.
The shopping process is similar to what Full-Service Shoppers are required to do. You'll scan any item that has a barcode; weigh or manually enter produce, meat, and deli items; and select replacements if the item is out of stock or you can't find it.
When you're done grocery shopping, you'll go to the checkout line and pay for the order using your Instacart credit card.
Staging
Stores that have In-Store Shoppers have a dedicated "staging" area in the store. This area is where batches are prepared, organized, and kept while awaiting pick-up. Dedicated refrigerators (for perishable goods, like dairy and meat) are in this area, as well as shelves to place bags with non-perishable items.
After making your purchase, go to the staging area to scan the batch's paper receipt. A machine will print out batch labels for easy identification during pick-up. Attach the labels to the bags and place them on the shelf or in the refrigerator. Now you're done with the batch.
Depending on the size of the batch, Instacart assigns you a time limit to complete it. In this time, you'll need to shop, stand in line at checkout, pay for the batch using your Instacart credit card, bag the items, and stage them for pick-up.
Customer feedback for all shoppers
Once a customer receives their order, Instacart asks them for their feedback. Customers are given the chance to rate a few areas, including the quality of the items you selected, replacements made, and your communication.
If multiple shoppers fulfilled an order — for example, if an In-Store Shopper pulled the items and you made the delivery to the customers — each shopper will receive separate feedback.
Who can be an Instacart shopper?
Depending on what type of Instacart shopper you're interested in becoming, the requirements vary.
Full-Service Shopper
As independent contractors, Full-Service Shoppers can work as many hours in a week as they want. To be eligible, you'll need to:
Be at least 18 years old or older
Be able to work in the U.S. or Canada
Have a smartphone (requires Android 5.0 or later, or iOS 9 or later)
Have a registered and insured vehicle
Be able to lift 30 pounds or more
Adhere to Instacart's food safety policies
If you already have experience as a rideshare driver, in the transportation industry (e.g., as a taxi driver), or as a personal shopper, you may already have the skill set to be a successful Full-Service Shopper.
This role is ideal if you have a car and don't mind putting miles on your vehicle. It's also a better fit if you're looking to make this a full-time gig, since hours aren't restricted. Plus, there's potential for higher-paying batches.
In-Store Shopper
Aside from working the required minimum amount of hours and having the ability to get to your assigned store on time, In-Store Shoppers must:
Be at least 18 years old or older
Be able to work in the U.S. or Canada
Have a smartphone (requires Android 5.0 or later, or iOS 9 or later)
Be able to lift 30 pounds or more
Adhere to Instacart's food safety policies
Since hours are limited, this role is better for those who aren't planning on turning this into a full-time opportunity. It can also be an option for those who want to earn a set hourly wage through Instacart but either don't have a car or don't want to put additional mileage on their vehicle.
How much does Instacart pay?
There are a number of factors that influence how much you can earn, such as your shopper role. As an In-Store Shopper, you'll receive an hourly wage offer that's stated on your contract.
For Full-Service Shoppers, pay varies. If you complete a full-service order, Instacart guarantees a minimum batch payment between $7 to $10, depending on your region. If you only fulfilled the delivery of an order, your guaranteed minimum payment is $5.
If an order qualifies, you could also receive a "peak boost" bonus or "quality bonus" (when you earn a five-star review). Plus, you'll receive 100% of tips that customers provide, which is $5 on average.
You may earn $15 or more per hour on average, but this is highly dependent on the market you serve among other factors, including how many batches you complete, whether a customer provides an optional tip, and bonuses. With the right factors, you could earn $100 per day or more.
You'll receive payments weekly via direct deposit to your bank account. You also have an Instant Cashout option if you need funds early.
How to make more money with Instacart
There are a few things you can do to help increase your pay as an Instacart shopper. Here are a few tips for maximizing your earnings:
Set an alert to claim busy hours: Time slots that have sufficient shoppers on shift become unavailable to other shoppers. Set recurring reminders on your phone to claim as many hours as you can work before these windows close.
Drive a fuel-efficient car: If possible, make sure you're driving a fuel-efficient vehicle so your earnings don't get eaten up at the pump.
Scroll through the shopping list: Don't waste time doubling back to the same aisles as you're shopping. Before pulling items off the shelf, make sure you're continuously scrolling through the entire batch order to see which store aisles and sections you need to visit and what items you can grab efficiently.
Get to know your store: This is especially important for In-Store Shoppers. If you have any downtime, walk through the aisles to familiarize yourself with where products are located.
Move fast but safely: Being quick not only lets you get to more batches, but also improves your Instacart score. For example, you can scan items as you move through the aisle — just make sure to look where you're going so you don't injure yourself or anyone else.
Don't overthink replacements: The Shopper app offers possible replacement options, so pick one and move on to the next item on the list. Avoid mulling over the decision unless you really feel you need to run the replacement by the customer first.
Grab the first parking spot you see: The goal is to get in and out of the store as fast as possible. Don't get picky about finding a spot that's 20 feet closer. But if you have the luxury of an empty parking lot, park in a spot that's close to the entrance and a cart corral so you can leave the lot ASAP when you're done.
How to become a shopper for Instacart
If you're ready to become an Instacart shopper, you'll start by submitting your basic information online or via the Shopper app.
Once you've registered an account, Full-Service Shopper applications can be completed entirely in the app or online, and you can return to where you left off if you can't complete the process in one sitting.
Applying for an In-Store Shopper role is initiated by filling out a form through the app or online. If you don't want to be considered for a Full-Service Shopper role, make sure to note this on the application.
After your form is reviewed, you're required to attend an in-person onboarding session at a location nearby. New session dates and times are added weekly. If you can't make your scheduled session, you're encouraged to cancel your old session time and reschedule.
FAQs about Instacart
Can you earn tips as an Instacart shopper?
As an Instacart Full-Service Shopper, you can earn tips. Instacart gives its customers the option to include a tip through the app. The platform sets a default 5% tip, but customers can change the amount or offer no tip at all. Similarly, customers can provide shoppers with a cash tip upon delivery, at their discretion.
Does Instacart do background checks?
Yes, Instacart performs background checks that you must clear before becoming an active shopper. This process generally takes anywhere from two to seven business days, depending on your area.
Do you need a license and car insurance to work for Instacart?
If you're applying for an Instacart Full-Service Shopper role, a driver's license and car insurance are required to make Instacart deliveries. The level of car insurance coverage required depends on your local laws. In-Store Shoppers don't need a license or vehicle. However, you'll want reliable transportation to get to your store.
What is Instacart Express?
Instacart Express is a service offered by Instacart that lets customers order from multiple stores for one low fee. Membership costs $9.99 a month, and delivery fees are waived for Instacart Express members. However, they still pay a 5% service fee.
How many retail partners does Instacart have?
After Amazon acquired Whole Foods in 2019, Whole Foods ended its partnership with Instacart. While Instacart had some initial concerns about the loss of Whole Foods, the service has since expanded its retail partnerships significantly. They have over 350 retail partners in the United States.
How do you get more batches with Instacart?
The amount of batches you can claim on Instacart may vary based on a few different factors. The first is your location. If you're in an area with high demand, there will likely be more batches available. Other factors that may impact batch offers include your acceptance rate, customer ratings, how often you work, and how quickly you're able to deliver batches.

Other side hustles to consider
Instacart can be a lucrative side hustle if you're able to maximize your hours and time as well as get lucky with big tips and bonuses. Another similar option with the potential for higher earnings is Shipt. You can compare Shipt vs. Instacart directly and determine which is the better fit for you.
Yet being a professional shopper isn't for everyone. Some of the best side hustles are the ones you haven't even heard of yet and there's no shortage of opportunities when it comes to how to make money. Some ideas that are similar to Instacart include being a rideshare driver for Lyft or Uber, or joining a food delivery service like DoorDash or Uber Eats. No matter which platform you ultimately decide on, it's always possible to earn extra cash on the side and maybe even enjoy some other perks as well.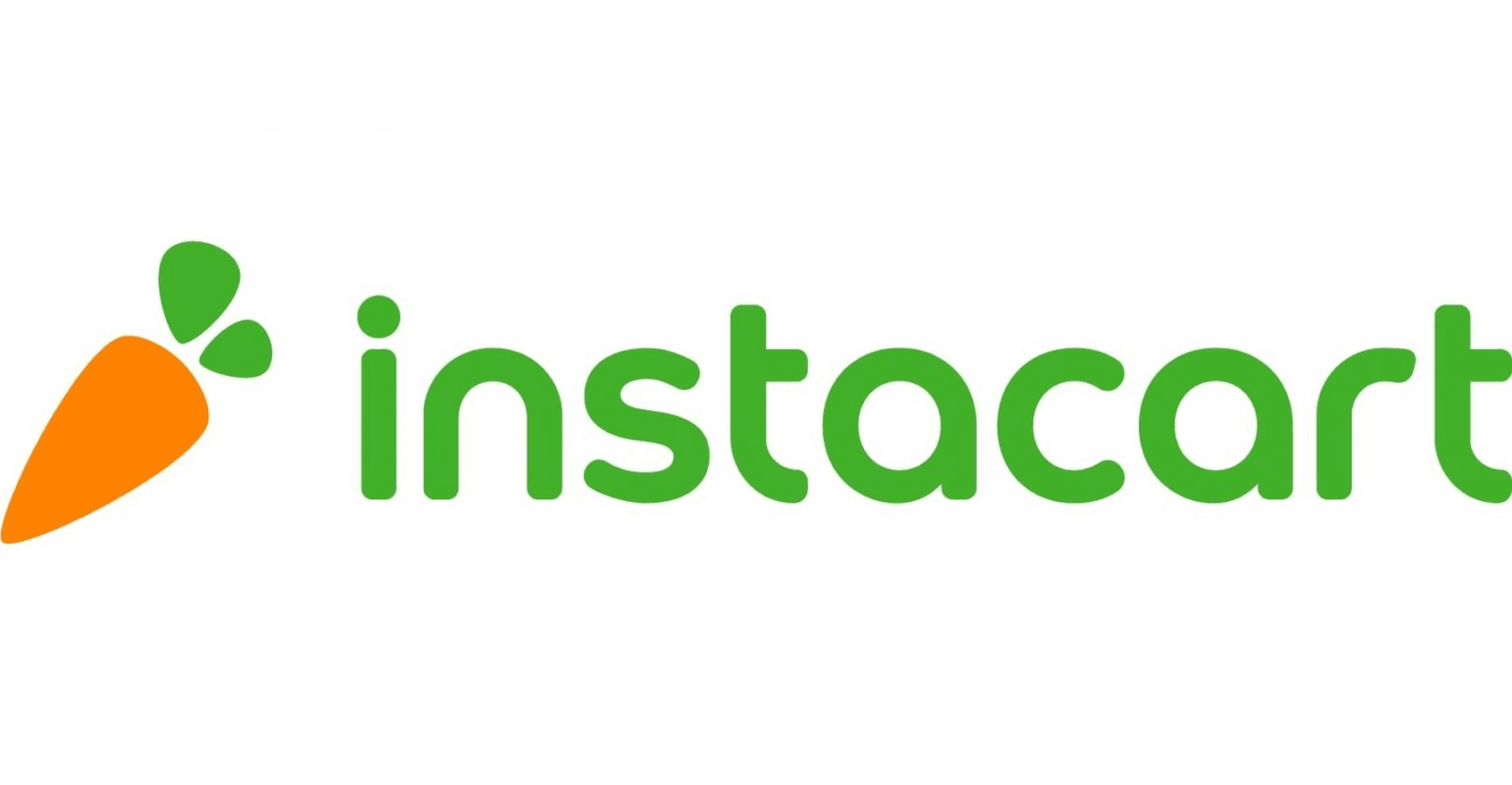 Instacart Benefits
Make your own schedule and work when you want
Get paid within an hour through instant cash out
Choose between just shopping or shopping and delivering